Kendo UI: JS Web & Mobile UI Widgets with Application Tools
The Kendo UI framework is a popular HTML5, jQuery-based tool for building modern web apps.
On Wednesday October 1st at 2pm EDT / 11am PDT, Burke and Cody from the Kendo UI team are hosting an open office hours on Codementor and answer any questions you may have about building JavaScript and HTML5 apps.
Codementor Office Hours: How to Build JavaScript and HTML5 Apps with Kendo UI
On Wednesday 10/1 at 2pm EDT / 11am PDT,  come discuss the most comprehensive set of reusable jQuery based user interface widgets for use on websites and in mobile and desktop applications.
Burke Holland is a Codementor expert and a web developer living in Nashville, TN.  He enjoys working with and meeting developers who are building mobile apps with jQuery / HTML5 and loves to hack on social API's.   Burke works for Telerik as a Developer Advocate focusing on Kendo UI.
Cody Lindley is a front-end/JavaScript developer and recovering Flash developer. He has an extensive background with HTML, CSS, JavaScript, and client-side performance techniques as it pertains to web development.  If he is not wielding client-side code he is likely toying with interface/interaction design or front-end application architecture.
---
What are Codementor Office Hours? 
This is a special free event hosted by Codementor.  You are invited to a free session with Kendo UI's Burke Holland and Cody Lindley.  In an interactive small group setting, Burke and Cody will talk about how to build awesome UI for your web and mobile apps and answer any related questions you may have about building web and mobile apps with JavaScript and HTML5.
When: Wednesday October 1st, 11am PDT / 2pm EDT
Cost: Free  Only 8 spaces available – RSVP now!
To RSVP: Tweet about this and tell us:
a) why you'd like to attend and
b) (optional) what questions do you have for Burke and Cody
---
Questions about this tutorial? Get Live 1:1 help from Kendo UI experts!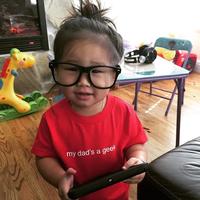 Long Le
Telerik Kendo UI MVP, MSDN Author, MCPD, Coder, Hacker, App/Dev Architect @ Neudesic, Blogger, Dad & hooked on TypeScript & MEAN stack!
Able to do scheduled sessions on same day of request, please schedule and we can coordinate from there. Didn't have a self introductory video...
Hire this Expert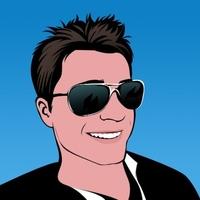 Eugen Istoc
Full stack application developer
I specialize in full stack development with an emphasis on front end, mobile-first, development.
Hire this Expert
Live 1:1 help from expert developers
Codementor is your live 1:1 expert mentor helping you in real time.