Developer's Guide to Launching a Startup: Legal 101
Insurance is frequently overlooked by startups. Many founders don't even think about it until it's too late. They see it as an unnecessary expense and a hassle. At the end of the day, attorneys are just vultures- you can't trust them. And those insurance sales guys are THE WORST. Plus, what can possibly go wrong enough that you would need a set of fancy legal paperwork anyway?
There are attorneys out there that earned their bad rep, no doubt. But it doesn't automatically give you a "legal freebie pass" that would allow you to not engage with any at all! Don't just take it from me. Ask any startup founder, and they will tell you the same exact thing. Solid insurance policy and bullet-proof legal paperwork helps you sleep better at night. And its healthier for you than Ambien!
I am not attempting to provide you with any legal advice in this post. Everybody's circumstances are unique, so don't forget to think twice. And when in doubt, always consult with an attorney :)
Theory of Startup Insurance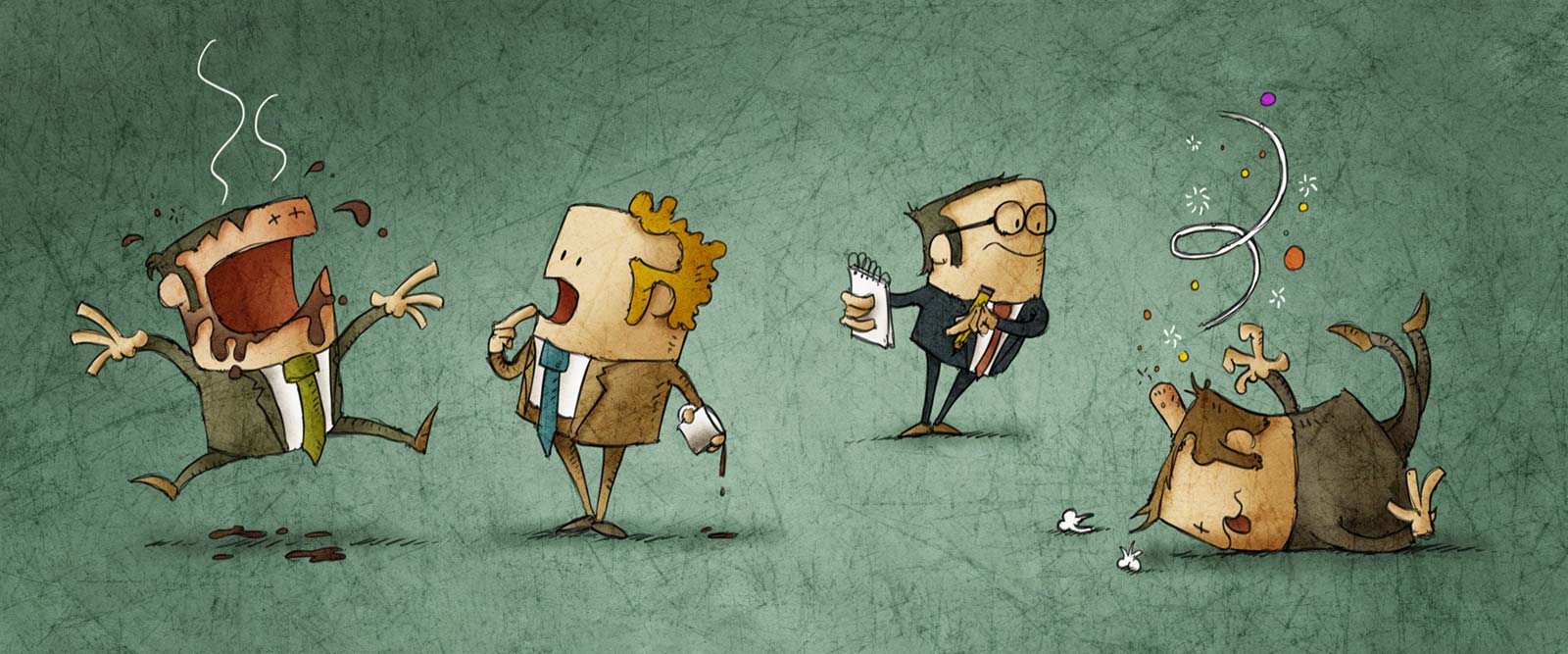 In lieu of an introduction, I want to share with you an extract from a post written by Carl from FounderShield. FounderShield deals with start-up insurance all day, everyday, which makes their team the most qualified to give you a pro overview of the subject.
In his post Carl talks about 7 most common types of start up insurance. While it is written from a US-based business perspective, as a founder you should be considerate of all the legal aspects mentioned, regardless of your geo location.
Check out the original article "How to get startup insurance & avoid getting sued in to oblivion".
1. General Liability Insurance:
General liability insurance is what most founders think of as "slip and fall" insurance, but it actually goes way beyond the simple office mishap.
General liability insurance covers all kinds of bodily injury and property damage caused by your company and includes the actions of your team members outside of the office as well as the use of your products by your customers.
Claim examples:
Your sales rep spills coffee on a client when meeting at a coffee shop, causing severe burns.
A child chokes on the connected wearable device you've designed and marketed.
A competitor sues for defamation, libel, or even copyright infringement based on the content of your website or your advertising campaign.
You'll need this when you…
Start your company. Policies are usually inexpensive for startups (as low as $500 annually) so there's no excuse for not having a general liability policy in place.
Sign a lease on new office space (it'll be required by your landlord).
Sign basically any other contract with vendors, distributors and retailers. This tends to be a boilerplate contract requirement, so keep an eye out for insurance terms.
2. Worker's Compensation Insurance / Disability Insurance:
When your startup's foosball table stops being fun and starts being Hunger Games
Worker's Comp covers injuries to your own employees while on the job. Similarly, disability provides a source of income to injured employees when they aren't able to perform their job.
Claim examples:
Employees injuring themselves on the job, whether at the job or not. Think slips, falls, and spills.
A programmer suffers from carpal tunnel from all the code he's writing.
You'll need this when you…
Have employees on payroll. The laws differ from state to state, but usually they require coverage to protect the welfare of your team. Sometimes these will be provided automatically by the state, but whoever you buy insurance from can tell you one way or the other.
3. Errors and Omissions Insurance:
When that line of code burns everything to the ground
Errors and Omissions Insurance (E&O) covers claims against you and your company for problems with your product/service that cause a financial loss. The problem can be professional (doctor's malpractice) or technical (newly deployed code causing errors).
This is one of the most important insurance policies for tech startups, particularly in the B2B SaaS space. The average contract tends to be large, and a bad deploy can affect tons of users at the same time, causing the damage claims to pile up.
Claim examples:
An actual bug in your SaaS marketing/sales platform that causes users to lose money—payments aren't processed, leads aren't recorded, etc.—that leads to a class action lawsuit.
Your product/service doesn't live up to your customer's expectations; the customer alleges you haven't honored company policies or contractual obligations.
Your customer claims you've violated the terms of the user agreement and sues for misrepresentation or violation of contract. Even if the allegation is borderline frivolous, you'll still have to pay a lawyer to deal with it. These costs are covered by E&O policies.
You'll need this when you…
Launch your product and get customers. Once your product is out in the wild, you're exposed.
Sign a contract with customers, particularly if in the B2B space or dealing with any large corporate vendors.
4. Cyber Liability Insurance:
When you leave your laptop with your customer database at that fancy noodle place
Cyber liability insurance lessons the costs from data breach incidents and the loss or theft of third party data. Losses covered can include lawsuits, forensic costs, data restoration costs, breach notification costs (this is a big one), regulatory costs, and more.
Cyber policies often include "business interruption insurance" as well. This a significant piece of coverage because it covers the company's expenses (and the lost profits, in some situations) if your company needs to temporarily prohibit access to the product after a data breach.
Claim examples:
Your AWS databases are hacked and your users sue you for leaking information.
An employee leaves a laptop or phone in a cab that's picked up by someone who leaks private user data.
You suspect there may have been a breach and you have to notify your users to comply with individual state laws regarding breach notification procedures.
You're hit with a DDoS attack and you have to shut down your site for a few days, causing lost profits and expenses to build up.
You'll need this when you…
Collect user data. The data can be as basic as a name & email address. Laws vary from state to state, but this can be enough to qualify as "personally identifiable information" ("PII"), which you can be held liable for if disclosed accidentally or maliciously.
5. Key Person Insurance:
When you are The Man™ & you die
Key Person Insurance (or "Key Man Insurance") is a life insurance policy that pays out to the company rather than family upon insured person's death or incapacitation.
Unlike other policies, a key person insurance policy will pay out in a lump sum once after a situation triggers coverage. This is to compensate for the hefty expenses startups incur when searching for a replacement and continuing to operate in the interim.
Claim examples:
Death or permanent incapacitation of the insured person. There are typically exclusions around alcohol/drug abuse and suicide.
You'll need this when you…
Close a round of institutional funding. Many series A and some seed investors will require Key Person insurance.
Know that your valuation is driven by your founding team and the ability to succeed lies with that essential lineup of teammates.
6. Employment Practices Liability Insurance:
When you terminate people for no reason other than you don't like them
Employment Practices Liability Insurance (EPLI) covers claims when it comes to Human Resources within a company: hiring, firing, disciplinary action, and more.
Claim examples:
Lawsuits for violating employment laws around race/gender/age discrimination and/or discriminatory hiring/firing practices.
Sexual harassment or hostile work environment lawsuits.
Wrongful termination lawsuits.
You'll need this when you…
Hire! If you're ramping up hiring, you should have EPLI in place. It's always important, but EPLI is essential as you cross the 10 employee threshold as that is when the company becomes subject to various federal employment laws. The risk exposure increases substantially at this point.
7. Directors and Officers Insurance:
When that board member goes Minority Report on everyone and tries to undermine the whole operation
Directors and Officers Insurance (D&O) insurance covers lawsuits against, wait for it, Directors or Officers of the company related to the actions taken on behalf of the company in their capacity as, you guessed it, Directors and Officers.
Claim examples:
A board member or shareholder bringing a derivative suit against the execs when they feel they've violated their fiduciary duties.
Alleged misrepresentations in offering documents / prospectus.
Regulatory action against the directors and officers for securities-related issues like reporting errors, failure to file Reg D forms, etc.
You'll need this when you…
Close a round of institutional funding. Most investors will require D&O insurance.
Actively fill board seats. D&O can actually attract board members because it shields Director(s) when they make decisions on behalf of the company.
Operate in a heavily regulated industry. Federal and state regulatory agencies have a tendency to name Directors & Officers personally when sanctioning companies.
How can you get the coverage you need when your startup is based in the US?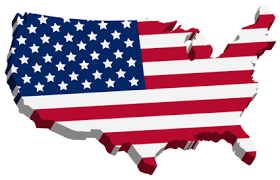 While almost any business insurance broker can get you set up with the insurance you need, having someone with specific experience with startups can help you avoid two major pitfalls of insurance policies: being over or under insured. Reaching out to FounderShield is a great starting point.
It is also worth taking a look at websites that specialize in insurance quote comparisons to find the best price for the coverage you need. Here are a few of them:
CommercialInsurance.net: This company offers to build a custom insurance plan for your business, whether you need commercial property and vehicle insurance or just a general liability policy. If it doesn't offer what you need, CommercialInsurance will locate an insurance group for you to cover what it doesn't.

Insureon: Also known as Business Insurance Now, this site allows you to search for insurance quotes by specific industry and business type. You can also live chat with a specialist to find policies that match your specific business needs.

Progressive: This company doesn't just help you find the best home and auto insurance rates, but also offers comparisons for general liability, business owners' policies (BOPs), commercial vehicle insurance and workers' compensation.
Great, but what if my company is based elsewhere?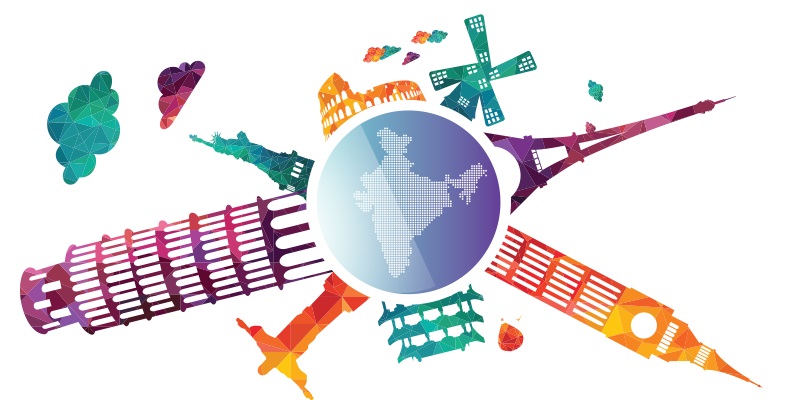 Finding a proper insurance coverage for my SaaS startup in the UK was complicated. I quickly realized that London is at least a couple of years behind Silicon Valley and it's not quite ready for the tech entrepreneurs to spread their wings and fly.
I spoke with at least 11 different insurance agents, representing various companies. Insurance brokers in Shoreditch advertising themselves as "start-up insurance" providers. Local business insurance businesses. Big companies such as AXA. And they ALL HAD THE SAME exact answer for me. "A SaaS platform like yours is not something that would be within the "scope" of our start-up/business insurance". Go figure. Whoever named London_"the second most tech-friendly city in the world"_ must have been smoking something. "Silicon Roundabout"? Pretty funny!
Unfortunately, there aren't many resources available on this subject online. But as I learned the hard way, you still have couple of options :)
While Founders Shield specializes in US market,they might be able to help outside of US as well. I took a shot in a dark and reached out to them regarding finding the proper coverage in the UK. To my surprise, it turned out that they do have European contacts who can help out. They do not provide a coverage in every country, but chances are they can point you in the right direction.
Other than that, take a look at Hiscox Business Insurance. They provide insurance for startups, small and medium-sized businesses and various other industries. Their e-risk insurance can be especially useful for tech businesses.
AXA Business Insurance might also be worth your time to check it out. Their insurance covers various ventures including startup businesses.
Useful tip: There's a 10% online discount with each insurance service.
Last but not least, there is also Barclays Business Insurance (provided in partnership Allianz Insurance) They offer protection to startup businesses in case of personal injuries and property damage.
Useful tip: You can have free cover up to £500,000 for the first 3 months of your startup business.
Now, let's talk Legal Paperwork.
Business insurance is only one piece of the puzzle. Appropriate legal paperwork is equally as important. You wouldn't want to build your castle on sandy, fragile ground, would you? Plus, some of the insurance providers might actually ask you to share with them your legal documents for review to make sure everything is inline. It's also a no-brainer that a rock-solid base will pay off in the log run.
Some legal documents can be found and customized for a nominal fee online (think cookies agreement, website Ts&Cs, etc). Others will need the attention of an attorney (think SaaS products or complex platforms). The higher the value of your contract, the more you want to make sure that you are covered properly. You also ALWAYS want to make sure that your contracts are enforceable in the light of the law of state or country in which you are conducting your business.
Finding a solid attorney who will draft appropriate documents isn't difficult. Just ask your colleagues for referrals and look for reviews online. I am confident you will find one within a couple of days.
Finding a solid attorney who is affordable is a bit more complicated. On one hand, the last thing you want to do is to compromise on the quality of the documents (if they are weak, you just wasted money). On the other hand, $700/hour legal advice usually isn't feasible for early stage startups without funding.
So what can you do?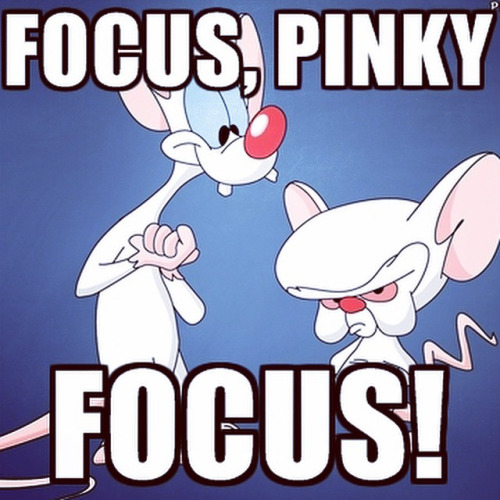 The same thing you do every day- think outside the box (and take over the world while you're at it).
If your business is US based
In general, hourly rates are the most common fee arrangement for working with an attorney and, as such, they vary massively. You can pay anywhere from $50 to thousands per hour. Smaller towns and cities generally cost less while heavily populated, urban areas are most expensive. The more complicated the case and the more experienced the attorney, the more you'll pay.
If you want to do some more reading on the subject, check out the following articles:
The Laffey Matrix (The Laffey Matrix is a widely accepted guide for determining typical lawyer rates that's prepared by the Civil Division of the United States Attorney's Office for the District of Columbia.)
In the light of those figures, it's worth considering taking a look at services like RocketLawyer.
RocketLawyer provides affordable online legal advice for small businesses. It helps with completing and filing legal documents, but it also gives you an opportunity to work with licensed attorneys to answer more complex legal matters at a discount.
For their members, RockerLawyer offers customizable legal templates that can be reviewed by RocketLawyer-affiliated attorneys. If it turns out that the legal matter needs a lot more attention, subscribers get a 40% discount on all of the attorneys listed with RocketLawyer.
Tip: Although the contracts are edited to fit each state's laws, jurisdictions within each state may have further laws, rules or regulations. These will be easy to completely miss if you rely entirely on the self-service process, so it's usually worth checking in with a local attorney using the 40% discount.
A thing to watch out for- upselling.
RocketLawyer has a bit of a bad rep online for attempting to upsell you services and products you might not need, or maybe you do need… it's just hard to know!
Two quick examples-
1) The now legendary suggestion to order a $100 "Corporate Seal and Kit" which includes "stock certificates, company binder, personalized corporate seal, and sample business forms. The binder is enclosed in a matching slip-case and is custom embossed with your corporate name in gold on the spine."
Questionable for an LLC, which they were recommending it for.
2) "Federal Tax ID Number" service, with a price tag of $60. You can get the Tax ID number (also called an Employer Identification Number, or EIN), in less than 5 minutes from the IRS website here. Sure, if you want someone else to take care of it for you, go ahead. But is it really the wisest use of $60 in a start up?
Of course, RocketLawyer has its competitors, such as Legal Zoom, but after reading some of the reviews (http://www.sitejabber.com/reviews/www.legalzoom.com) it seems like their cheaper subscription might actually translate to an inferior quality.
That said, it's my subjective opinion and you should take a look at it for yourself.
In the UK
In the UK, an excellent alternative for traditional legal services is LawBite. Like RocketLawyer, it provides start-ups and small businesses with affordable and easy to understand legal advice.
Once a member, you gain the access to various legal document templates that are customizable and can be reviewed by an attorney for an additional fee.
For more complex legal needs and drafting complex contracts you can work with an attorney one on one. A cool thing is that LawBite provides you with a quote before carrying out the work so you know exactly what to expect.
LawBite is run by Clive Rich- an attorney with over 30 years of experience who has worked with companies such as Sony, Yahoo, Apple, Microsoft, Napster, BMG, San Disk, My Space. His experience working with those companies was what convinced me to work with them.
For any new legal matter, you get to start off with a free 15 min phone consultation. This allows the attorney to get a better grip on the matter at hand, and for you to make sure that the service is in line with what you are looking for.
If you are hungry for more
If you have an appetite for more on the subject, check out this Udemy course called "Legal Advice for Entrepreneurs & Startups"
It's a series of 8 lectures, which will introduce you to concepts that every entrepreneur and startup should understand.
It takes a practical look at the following topics:
Legal Issues Affecting Commercial Websites - domain names, ownership of websites & website content, drafting website terms & conditions, liability for website content.

Intellectual Property - trademarks, passing-off, design rights, copyright and patents.

Apps - the law relating to apps.

Practical Advice for Start-Ups - company formation, tips to lower legal fees and other practical considerations for start-ups.
MOVING ON
Yaaaay! With a company properly insured and the legal paperwork aspects covered, we can finally move on to the fun part of running your own startup - sales and marketing!
Do you have any tips for dealing with the legal aspects of starting up your own company? Did you come across a particular attorney who rocked your world? Any tools you would advise against? Share with us in the comments!
Want to find out more on how to launch your own start up? Check out the previous post in the series: The Developer's Guide to Launching Your Startup: Getting Started.
Looking for a developer?
Hire top freelance developers on CodementorX
Questions about this tutorial? Get Live 1:1 help from Startups experts!
Josh David Miller
startup advisor, speaker, CEO. More than mildly obsessed in seeing founders succeed. I only use my powers for good.
Every day, I get to work with startup founders as passionate as I am about building great products. I'm the CEO of Mindbox Studios, a custom...
Hire this Expert
Ashish
Consultant | Technical Speaker | Startup Founder | Full Stack Developer | Chatbots | AI | Machine Learning | JavaScript | jQuery | NodeJS | AngularJS | MongoDB | MeteorJS | ElasticSearch | Firebase | Android | Ionic | Mocha | Digitalocean | MySQL
** Full Time Consultant, Entrepreneur, Developer. ** ** One Minute Quick Video Intro : https://www.youtube.com/watch?v=ylxt9a-izOw ** Consult...
Hire this Expert