Learning HTML is the starting point for most website creators. Sure, tutorials can get you up and running, but advanced concepts are much easier to grasp with the help of a good teacher. Codementor has top HTML tutors from all over the world to help you learn HTML online.
Learn HTML5 on Codementor
Our experts have years of mastery to apply to the trickiest problems you can throw at them and will help you learn HTML along the way. They can even help you learn HTML5 to ensure your websites play nice with modern multimedia and current devices.
Learning HTML Codementor Stats
8976+ HTML Experts
Build your first website using HTML5, CSS, and other web frontend technologies.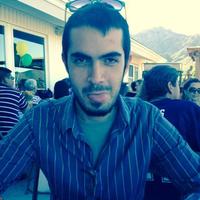 Art Richards
Developed many websites, and web services using html, css. Familiar with microcode tags and embedded objects.
Glenn Smith
Started writing HTML in first year of college to help enhance small web company. Phatcity.com
Donald Whyte
I've been a web developer for multiple companies and regularly build and design websites for freelance clients.