Git Experts on Codementor can provide git help for both beginners and experienced developers. You'll get to learn more about topics including version control, svn, merge, branch, git-svn, git flow, and more. Whether you're looking to learn Git essentials or advanced Git topics, Codementor experts can guide you along the way.
Git Help on Codementor
If you're new to Git, Codementor helps you learning Git online and clears up common beginner misconceptions ( e.g. difference between Git and GitHub? ) If you're looking for more advanced help such as setting up Git Workflows, a quick Codementor session with a Git expert can offer best practice insights and save you tons of time going forward.
Learning Git Codementor Stats
3904+ Git Experts
Average 1hr Git Mentoring Session to Learn All Git Essentials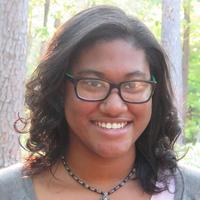 Falon Thomas
I use git locally to back up all of my code. I have used systems such as GitHub and Git-o-lite to manipulate my repositories and work seamlessly with my teammates.
Joe Ferrairo
Version control is important and I feel a developer should have a good grasp on it. As a full time developer I am using git all day, mistakes happen, and you have to know how to resolve these...
Daniel Trostli
I use Git every day and I know how vital it is across all software development. Keeping up good Git practices is a foundational skill that you absolutely need to know if you are going to be working...