Why learn PHP? About 240 million websites and 2.1 million web servers use it. That's because it's one of the most powerful open-source server-side scripting languages. Whether you're just getting started or you're an expert wrestling with a snag in your code, Codementor's experts can help you can learn PHP online. You'll get to learn related topics like CodeIgniter, Zend, CakePHP, and Symfony2.
Learning PHP Online on Codementor
When you turn to one of our experts for PHP help, you'll be drawing on a pool of talent that includes O'Reilly authors and tech leads of startups. Learning PHP is a lot easier when you've got a Codementor on your side.
Learning PHP Codementor Stats
6212+ PHP Experts
1.3 hrs Average PHP Session Length
Chandan Patra
I have been into PHP Web Development for last 7 years. PHP, being an open source, has added pace into the Web Development. Various frameworks and libraries etc are available for PHP and it is one...
Ashutosh Singh
Since last four years I am working with this technology.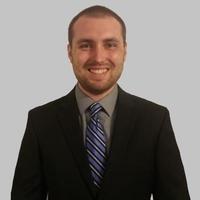 Shane Stebner
Object oriented expert with many years specializing in PHP.