Why learn PHP? About 240 million websites and 2.1 million web servers use it. That's because it's one of the most powerful open-source server-side scripting languages. Whether you're just getting started or you're an expert wrestling with a snag in your code, Codementor's experts can help you can learn PHP online. You'll get to learn related topics like CodeIgniter, Zend, CakePHP, and Symfony2.
Learning PHP Online on Codementor
When you turn to one of our experts for PHP help, you'll be drawing on a pool of talent that includes O'Reilly authors and tech leads of startups. Learning PHP is a lot easier when you've got a Codementor on your side.
Learning PHP Codementor Stats
4951+ PHP Experts
1.3 hrs Average PHP Session Length
Sam Bennett
PHP is my favorite language out there. I have been using it for a long time. If I can make anything in PHP I tend to do so. I have used it in all the jobs that I have done.
Carl Olsen
I have a deep understanding of nuanced way PHP works. Having worked with many different frameworks I am comfortable working with most codebases.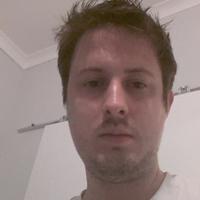 Gerrit van Huyssteen
Starting with WordPress where I created full custom themed websites and moving myself into a more enterprise focus where I am running 5 Laravel instances in production.