Why learn PHP? About 240 million websites and 2.1 million web servers use it. That's because it's one of the most powerful open-source server-side scripting languages. Whether you're just getting started or you're an expert wrestling with a snag in your code, Codementor's experts can help you can learn PHP online. You'll get to learn related topics like CodeIgniter, Zend, CakePHP, and Symfony2.
Learning PHP Online on Codementor
When you turn to one of our experts for PHP help, you'll be drawing on a pool of talent that includes O'Reilly authors and tech leads of startups. Learning PHP is a lot easier when you've got a Codementor on your side.
Learning PHP Codementor Stats
3263+ PHP Experts
1.3 hrs Average PHP Session Length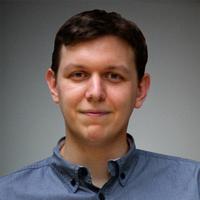 Tibor Fulop
I used PHP for tons of websites and some quite complex web applications. I like to push PHP to the limit, and often find no such limit exists!
Flakerim Ismani
I have been doing php before it was OOP.
Giammarco René Casanova
Developed the entire backend of Washery app in Laravel and PHP plus some more websites for single customers using Codeigniter or pure PHP.