Sergey Zyablitsky
CTO, Co-founder – LifeGame
Average Rating
4.9
(13 ratings)
Feb 2016
Fantastic mentor! Issue resolved and explained clearly and in a timely manner. Very knowledgeable and easy to talk to and ask questions of. Thanks!
Showed me I was overcomplicating the question. Helpful.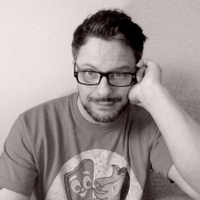 Very helpful, fast and knowledgeable.
Great help, super helpful & patient & a problem I'd had for days was solved in minutes! a Great mentor, highly recommend!
Sergey is amazing!!! I highly recommend him! He is always ready, smart, super professional, patient, and explains the concepts really well. Will definitely use his services again!
A+++ Excellent!! Very good at explaining and very professional! Will definitely use again. Highly recommend.
Jan 2016
Awesommmme. Explains very simply. Pleasure to work with
I really enjoy having the opportunity to work with experts at a moment's notice. Extremely helpful, will talk again!
Very resolutive and professional, will surely contact him again
Excellent work, helped me understand my challenge in short order.
Excellent help with my Ruby challenges.
Sergey helped me out through the chat, which worked very well. He was very responsive and direct.
Dec 2015
Very knowledgeable of Rails and React. Knows the pattern very well. I would use it again!!!