Find a mentor

Web Programming

Mobile App Programming

Programming Languages

Data Science /Engineering

Database /Operations

Others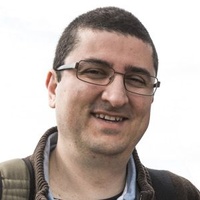 José Proença
For every 15 minutes
Programming since my 13 years old, I have been acquiring a long-sighted sense in programming much based on the math and computer science degree. Now embracing functional programming, as the latest solution to tackle systems complexity, coupled with graphical user interfaces - which have always been the common interest throughout the years. Enthusiastic to apply the same code efficiency, modularity and maintainability from business logic to visual programming, allowing to manage complex visualization techniques, where the subtle graphic effects are the icing on the cake. Fast learner, inquisitive and trying to be up to date with the rapid pace of web evolution. These days, amazed by Angular2+, Redux, ReactiveX and functional programming.
Started working on a consulting company. Moved to my own web sites startup where I developed own CMS adapted to SEO when it just started. Moved on to modern front-end about 3 years ago, and have worked remotely to Altran and Accenture consulting companies. Later have developed my own side project. Read about its architecture on devblog.ztp.pt
Have done some business oriented web applications using Angular 1.x and Angular 2+. Project: www.brickurator.com (Angular2) Own project, as a full stack developer doing full featured web app, from HTML to security and database backend. More on http://devblog.ztp.pt/web-app-architecture-based-on-redux/ Project: Web App re-usable base platform (Angular2) For Accenture, 2 months as a full frontend developer. Doing reusable CRUD startup framework, REST client, redux state. This would be used to quickstart other future projects. Project: Web App prototype for Line of Business application (TELCO) (Angular1) For Accenture, 7 months as a full frontend developer. Doing custom modular dashboard, reports, editors, charting, filters, wizards, custom Gantt chart. Project: Web App prototype for data mining and reporting (Angular1) For Altran Portugal, 3 months as a frontend developer. Doing charting, custom pivot tables, filters, REST client.
Github repositories
arangodb-typescript-setup
Using Typescript for programming ArangoDB FOXX services.
web-project-guide
The Web Project Guide pretends to be a comprehensive list of aspects to consider when developing a web project.
Case Study pt.1: Planning business logic using Redux
This is the first part of a series of articles about a case study for a web app implemented using Redux and Angular.
Testing observable's values when using Angular fakeAsync
The problem I've found two main approaches when unit testing observables behavior in javascript: - the marbles testing framework...
Case Study pt.2: Implementing Redux on Angular
This is the second part of a series of articles about a case study for a web app implemented using Redux and Angular.
VIEW MORE POSTS