Find a mentor

Web Programming

Mobile App Programming

Programming Languages

Data Science /Engineering

Database /Operations

Others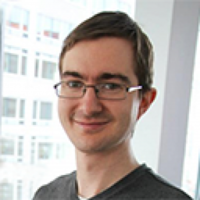 Zach Nation
At Microsoft, I worked on major SharePoint UI features that were primarily implemented in JavaScript and client-side rendered, including list views, document library views, and modal dialogs. I also co-created and developed a static analysis tool and type checker for JavaScript. At Dato, I build web and visualization experiences primarily in modern JavaScript (using ES6 with a transpiler).
Helped design and primarily developed the visualization components of GraphLab Create 1.0, GraphLab Canvas. Dato is pushing the boundaries of data visualization on large data sets, with some visualization components tested with billions of rows (terabyte-scale data).
Developed GraphLab Canvas, the visualization platform for large-scale data visualization, in React.js. Created a flux-like architecture spanning client and server to enable UI state representation in combination with long-running data reduction techniques. Built a static site generator using React.js on Node.
I have built custom web sites for clients, extended and customized Drupal and WordPress, worked on SharePoint UI at Microsoft for 6 years, and built most of the web experiences for Dato. I have worked on supporting every web browser from IE3/Netscape3 up through modern Firefox/Chrome/Safari. Most recently I have been using HTML5 and CSS3 to support modern browsers, taking advantage of CSS transitions and SVG DOM for interactive data visualization.
I have used git, GitHub, and Gerrit for collaborating on projects of up to 30 simultaneous active developers. I have a good command of merging, rebasing, history-rewriting, etc.
3 Steps to Scalable Data Visualization in React.js & D3.js
Read our write-up on our Office Hours hosted by Zach Nation, a software engineer at Data. This article will go through the 3 essential steps of a scalable way to visualize data with React.js and D3.js.