Marijan Šuflaj
Senior Developer at Trikoder
$20.00
For every 15 minutes
A passionate programmer who works primarily in PHP. Among other things, I love artificial intelligence, taking photos, cycling, and healthy life in general. I've done all kinds of projects from high school onwards, and although I work mainly in PHP, I'm also very good with Java and C as well as with Redis, MySQL and other related technologies.
Github repositories
php-enum
Better PHP enum support
rick
Collect PHP source code metrics
Average Rating
5.0
(6 ratings)
Had a complex issue which Marijan resolved quickly for us
I would recommend this mentor to everyone, really good and helpful and you quickly see that he knows what he is doing.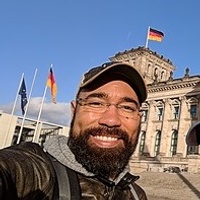 Very patient and willing to provide multiple examples and attacking challenging concepts from different angles until it was understood.