Maciej
Jack of all trades, master of none
Average Rating
5.0
(35 ratings)
Feb 2018
Maciej is a expert and very cooperative and go a extra mile to help !!!
Jan 2018
Fantastic tutor, pretty knowledgable and eager to make you understand. 100% recommended.
Dec 2017
Amazing Mentor! Impressed me with how prepared he was. Maciej had 3 possible solutions to the problem I had and was able to explain the tradeoffs for each solution. Really increased my understanding of Spark. Highly recommended.
Maciej was great! He was able to help me understand my problem and work through it all.
Nov 2017
Maciej is by far one of the most Knowledgeable Mentors I have encountered. Hi breadth of knowledge and experience is turly amazing and his willingness to share his knowledge is speaks volumes about his passion for mentoring.
Great mentor. He explained his thought process and included me in the coding. Very helpful session.
Oct 2017
Maciej answered several of my questions regarding Spark. He is extremely bright and knowledgeable. He addressed all of my questions and showed me where to find answers in the documentation. Very useful. I would recommend him to anyone.
Awesom, Right on the Spot and quickly pointed out My 'Gotcha' !! Thanks
Sep 2017
Maciej was very helpful, he's helped me with a problem I've been tinkering for days...thank you!
Maciej is incredibly knowledgable in all things related to Spark. Not only was he able to help me but he added a real world problem solving perspective in his approach. I would recommend Maciej whenever you are stuck or need a thorough understanding of a concept in Spark.
Jun 2017
I learned a lot from him and would highly recommend for R programming!
Scala, intellij, sbt, scalatest, and Spark, Maciej is the best. he is in pioneer level. never left without answer
May 2017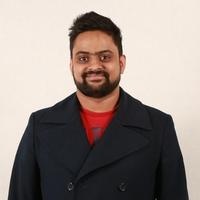 Maciej is knowledgeable techie. recommend him, will be speaking with him soon.
Apr 2017
Amazing, a pleasure to learn from.