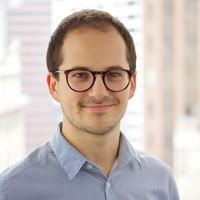 Zeke Nierenberg
Average Rating
5.0
(45 ratings)
Jan 2018
Zeke is always helpful and professional. 100% recommended!
Dec 2017
Zeke was great to work with. He's very helpful and I'd come back to him.
May 2017
Great a breaking down problems and thinking how applications will really interact with users.
Apr 2017
Knowledgeable about angular/node/express/passport and best practices. Realized I have a lot to learn, and thanks for the tip on the importance of promises, thought it would be something I could quickly glance at without fully understanding. Didn't get a chance to see your kitten stomp all over your keyboard, but maybe next time.
Jan 2016
Zeke, has given me great techniques and really helped me understand JavaScript in preparation for my interview
Dec 2015
Knows angular and Ionic deeply and is quick at resolving problems well.
Has very good understanding of angular. Great attitude.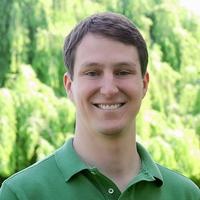 My first session with Zeke was great. He is extremely knowledgeable on the subject matter & has an excellent teaching style. He explains concepts clearly and uses memorable analogies around concepts. He also shows a profound interest in helping you learn and succeed. My session was intended to be a discussion around code improvement in my app. I left with plenty of good ideas and practical solutions. I highly recommend working with Zeke
Very good mentor. Sharp, good communicator and has good suggestions on how to sharpen my skills.
Sep 2015
Helped me work through a complex problem. Thanks!
Jul 2015
He is very aware of what is going on
Great teaching skills, knowledgable. He can pinpoint where I begin to lose understanding and we work from there to understand the solution
May 2015
Zeke was able to make asynchronous operations finally click for me.
Zeke knows exactly what he's doing in the MEAN stack.