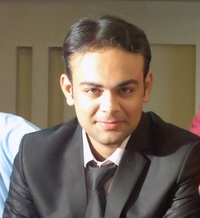 Zeeshan Khan
UI/UX Designer | iOS Developer | MEAN Stack Developer
Average Rating
5.0
(46 ratings)
Jul 2017
Always a pleasure working with Mr. Khan.
Jun 2017
I leave too many reviews for Mr. Khan, but he truly is a great mentor. I can't really compare him with any other mentor on this site. He is the best in availability, has a great price tag, and an extremely quick problem solver.
Zeeshan Khan goes out of the way to help his students improve their knowledge in code and their knowledge in debugging. My favorite quote from him is, "writing code takes 30% of your time while debugging takes 70%". Great tutor, great lesson, great review.
May 2017
The best I've seen so far.
Zeeshan isn't like other mentors, he goes out of his way to help his students. When he sees a problem he addresses it right away. Really appreciate his dedication. I rate him higher than other even more expensive mentors.
Very knowledgable. Often times through out the session, Zeeshan would pause the session to review and research, I haven't had another programmer do this. Essentially, he wasted 0 time working the Xcode within my project. We spent almost 3 hours working through NoSQL DB operations and how they were getting and putting data from various form fields. Will be using Zeeshan again.
Great at navigation controllers
Apr 2017
He was an excellent mentor. He can help you with anything!
Great long term mentor that helps his students suceeded.
Zeeshan stuck with the problem until it was solved. He was amazing!