Luís Ferreira
Profissional Developer and university professor
Average Rating
5.0
(41 ratings)
Apr 2017
Excellent! Luis can find a needle in a haystack and super fast.
Jun 2016
Makes it fun. He not only helped with my task, but helped me understand what he was doing so I could better help myself in our next session or on my own going forward. Highly recommend zamith!
I had been trying for days to solve the problem by doing something irrelevant and he noticed the basic problem just like a snap. I'm very satisfied with the session with him.
May 2016
He helped me out when I really needed it! Great job and I got the result I wanted! Also verry informative. I am new in CSS but I understood everything.
Luiz is very efficient. We were able to dive in the code straight away and got some Rspec test passed very quickly.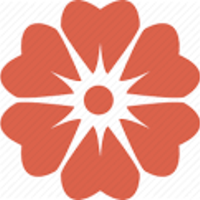 Luis was very helpful in walking through some very complex code with me and explaining how to improve it. While it was a large app, he very quickly was able to understand what was going on and was able to not only explain the possible decisions behind the way it was architected, but also best practices to improve it.
Jan 2016
Dec 2015
very helpful to fix some Rails assets
Nov 2015
quick to solve bugs and explain solutions very well
Oct 2015
got it done in a short time!
Sep 2015
great mentor - got right into it!
Nothing but awesome.. I struggle for 2 hours and Luis fixes it in 10 minutes!
Very efficient and effective codementor. More than I dreamed of.
Luis was very helpful and listened as I explained where I thought my skill level was and where I felt I needed help with. After a few exercises, he provided his assessment of my abilities (which I felt was constructive) which helped in my understanding of what I needed to concentrate on in building my skills. I highly recommend Luis and will request his help again.
Friendly, informative. Helped me with the issues. Thank you!