Luís Ferreira
Profissional Developer and university professor
For every 15 minutes
4
Ruby
4
Ruby on Rails
Supercharging Your Git Productivity
This article will cover a couple of ways to extend your git for it to better serve you on your everyday tasks.
Deploying a Crystal Application to Heroku
Even at Crystal's early stage, there are already a couple of web frameworks gaining popularity in the community. In this tutorial, we'll be using Amethyst (the most popular one currently) to teach you how to deploy a Crystal application to Heroku.
Average Rating
5.0
(41 ratings)
Excellent! Luis can find a needle in a haystack and super fast.
Makes it fun. He not only helped with my task, but helped me understand what he was doing so I could better help myself in our next session or on my own going forward. Highly recommend zamith!
I had been trying for days to solve the problem by doing something irrelevant and he noticed the basic problem just like a snap. I'm very satisfied with the session with him.
He helped me out when I really needed it! Great job and I got the result I wanted! Also verry informative. I am new in CSS but I understood everything.
Luiz is very efficient. We were able to dive in the code straight away and got some Rspec test passed very quickly.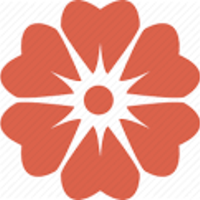 Luis was very helpful in walking through some very complex code with me and explaining how to improve it. While it was a large app, he very quickly was able to understand what was going on and was able to not only explain the possible decisions behind the way it was architected, but also best practices to improve it.
very helpful to fix some Rails assets
quick to solve bugs and explain solutions very well
got it done in a short time!
VIEW MORE REVIEWS