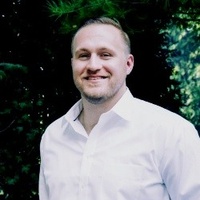 Zac Rosenbauer
For every 15 minutes
Freelancing: I help businesses realize their goals through the application of technology with heavy focus on web-based software development. Over the past 7+ years I've worked with a slue of different organizations including a company that was accepted into Y-Combinator, another that was acquired by a fortune 1000 and other startups in the Chicago area. Mentoring: I love to build relationships and help budding engineers grow into their roles. I can help you move from a mid to a senior or a senior to a manager, as I've made those jumps myself and have helped others do so. If you are interested in either of my services please reach out so I can start to help you and/or your business grow.
Github repositories
You-Dont-Know-JS-review
A review of the freaking awesome you don't know JS books series.
react-affix
Replacement for bootstrap affix.....