Find a mentor

Web Programming

Mobile App Programming

Programming Languages

Data Science /Engineering

Database /Operations

Others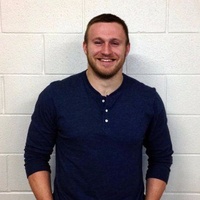 Zac Rosenbauer
$20.00
For every 15 minutes
Freelancing: I help businesses realize their goals through the application of technology with heavy focus on web development. Over the past 7+ years I've worked with a slue of different organizations including a company that was accepted into Y-Combinator, another that was acquired by a fortune 1000 and other startups in the Chicago area. Mentoring: I love to build relationships and help budding engineers grow into their roles. I can help you move from a mid to a senior or a senior to a manager, as I've made those jumps myself and have helped many others do so. If you are interested in either of my services please reach out so we can start to help you and/or your business grow.
React
- 4 years experience
Worked as a full stack developer throughout my career but in the past 3-4 years worked heavily in the react ecosystem. I've built and architected multiple enterprise SPAs, libraries, frameworks (at my current full time employer we have 2-3 teams of developers working on code bases that I originally architected & developed). I'm working on everything from react+redux app development, leveraging client-side cacheing (PWAs) and universal apps. I've led teams of javascript focused engineers, that almost exclusively work in the react ecosystem (I'm currently leading a PHP focused team).
I started my web development career with a mix of Wordpress and Phalcon based applications and over the years I have worked with other frameworks such as Laravel and Codeigniter. The last 3 years I've spent most of my time in Phalcon (v2/v3) and Codeigniter (v2). I'm currently leading a team that is working on porting a legacy monolith to a micro-services based system.
I spent the majority of my career working full stack in the PHP ecosystem but recently I've made a move to focus a large part of my time on building APIs with node+express. As far as node based frameworks I've used Trailsjs more recently and Sails.js in the past. I used Bookshelf+Knex.js for interactions with data stores including PostgreSQL and MySQL. I've developed RESTful APIs for large scale applications with-in the real estate sector that leverage DynamoDB as the APIs document store.
I've spent the majority of my career working with RESTful API development over HTTP. I've seen good APIs, bad APIs and bunch in the middle. At my current full-time employer I built out a custom tool for managing, editing and viewing swagger (OpenAPI) based documentation. I believe the development of well documented and designed APIs is the key to any software team or companies success. I've designed and built hundreds if not thousands of web APIs over the years and I've recently taken an interest in GraphQL as a possible solution for many of the problems with-in the current API design patterns and paradigms.
Github repositories
You-Dont-Know-JS-review
A review of the freaking awesome you don't know JS books series.
node-express-barebones-boilerplate
SUPER minimal express boilerplate