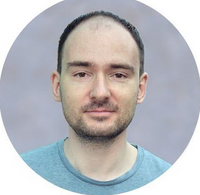 15+ years, Full-stack Javascript Developer. I enjoy explaining basics patiently, or move to advanced topics in my expertise anytime. ☆ 500+ 5-star sessions.☆
All you need is React & Firebase
Create and publish a WebApp with just React and Firebase.
Backbone as the Next Step After jQuery
Backbone is a lightweight library to organize your code in an object-oriented style. If you're used to getting it done with jQuery, you might sometimes find it hard to maintain the code, when it is anything beyond trivial. Backbone to the rescue!