14+ years, Full-stack Javascript Developer. I enjoy explaining basics patiently, or move to advanced topics in my expertise anytime.
$19.00
For every 15 minutes
★ 50% OFF for beginners - read more... ☺︎ Web development is my life, since 2002. For over decade I'm excited to work on the full stack of web sites and applications. With more focus on Front-end and Javascript full stack in recent years.

---------------✁-------------------------
HOW TO GET 50% DISCOUNT
If you are beginning your journey into web-development and need help understanding the basics of technologies and tools listed below, then I am happy to offer my encouragement with 50% off my usual rate.
The discount doesn't apply to a project work.

I'm happy to offer 50% off my usual rate to guide you through the basics of these technologies:
- Approaching HTML, CSS, Javascript, building web-pages and understanding all the concepts to make them work well and beautifully
- Javascript libraries: jQuery, Underscore
- Javascript frameworks: Backbone, React
- Backend Javascript with Node.js and Express.js
- CSS Frameworks: Bootstrap, Bulma
- CSS Tooling: SASS, Stylus
- Web-dev tools basics: npm, gulp, browserify, require.js
- Web-dev concepts, such as AJAX
- Command line basics and Git
- Basics of hosting your static website for free
- Using template engines such as Handlebars
- Creating website with Jekyll and host on Github
- Basics of automated Javascript testing

To get the discount:
- Write in the chat and let me know that you are eligible for a discount
- Be nice, positive and respectful
- The discount doesn't apply to a project work

(Usual rate is $19 per 15 minutes; special discounted rate is $9.5 per 15 minutes)
---------------✃-------------------------

Over the years, I have:
- Developed hundreds of HTML/CSS/JS Mockups (since 2002)
- Wrote several large Backbone.js/Marionette.js javascript applications, for web and mobile (since 2010)
- Developed Node.js/MongoDB applications
- Developed dozens of CakePHP/MySQL applications (2006-2010)
- Installed dozens of Wordpress websites
- Worked with large data sets and developed social network-like websites
- Developed projects with Laravel, Zend Framework
- Developed several popular extensions for Textpattern CMS (2006)
- Got experience with video and audio production, screen recording

I am keen on advanced web-development tools for front-end and back-end development.
Git, Chrome DevTools
NPM, Browserify, Grunt, Gulp, Bower, Require.js

I feel comfortable working on both small and large websites.
Jekyll, Bootstrap
jQuery, AJAX
Preprocessors: SASS, Stylus, CoffeeScript

Done a lot of projects in PHP earlier, but switched to more javascript work in recent years.

I am a mac guy, and I manage Debian virtual servers for private projects.

$$ Money-back guaranteed – just let me know if you're not happy and your money stay with you.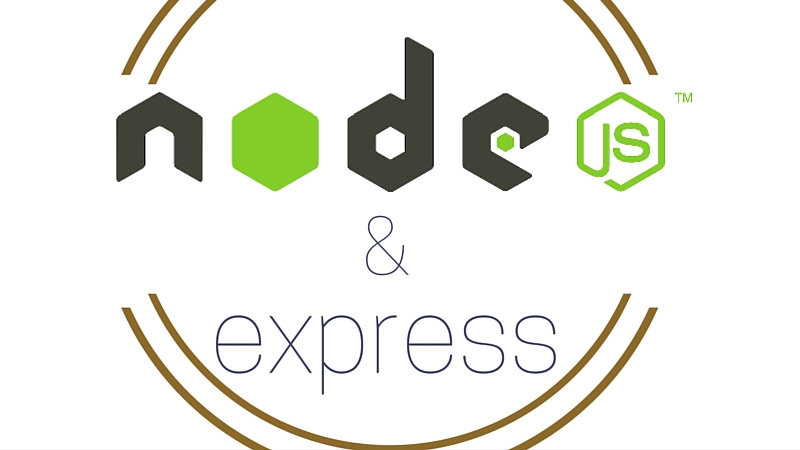 I will guide you through creating a Node.js + Express application
$29 - Web Development
I will explain the basics of how to set up and run a Node.js website or web-application, with use of Express.

* Node + NPM installation
* Setting up a project with `npm init`
* Route callbacks
* Answers to any questions you might have at this point.
* Timing: 30-40 minutes

Additionally we can follow that up with common scenarios, available as add-ons to this gig. If you have any other in mind, feel free to contact me and discuss.

Let's talk about React!
$40 - Web Development
I will demonstrate how to get started with React, and tailor setup to the skills you already have. Just start by doing something with me, and learn how to grow from there.

Setting up for learning with or without command line, with or without ES6, creating Components and connecting them together, understanding JSX, using forms and input data, `ref`, taming props and state, rendering lists and using APIs.

Creating mockups with CSS libraries, such as Bootstrap or Bulma. Using `react-router` to link to components in your app.

These are just some of the topics we can discuss during a one hour session.

No matter a beginner Javascript developer, or a convert from another framework, you'll have React explained and understood within an hour.

One-on-One Web Development Hour (limited)
$29 - Web Development
This gig is the most affordable way to learn web-development in a One-on-One video screensharing lesson with an experienced tutor.

I've been in web-development for about 15 years, and I'd love to share my knowledge with others. To make it most affordable to students I set out special hours that you can reserve by prepaying this gig.

Available for reserving (please confirm availability in the chat):
1pm GMT (9am ET, 6am PT)
3pm GMT (11am ET, 6am PT)

If you have any questions, or you would like to reserve to a different time in future, let me know in the chat.

The topics may include:
- Approaching HTML, CSS, Javascript, building web-pages and understanding all the concepts to make them work well and beautifully
- Javascript libraries: jQuery, Underscore
- Javascript frameworks: Backbone, React
- Backend Javascript with Node.js and Express.js
- CSS Frameworks: Bootstrap, Bulma
- CSS Tooling: SASS, Stylus
- Web-dev tools basics: npm, gulp, browserify, require.js
- Web-dev concepts, such as AJAX
- Command line basics and Git
- Basics of hosting your static website for free
- Using template engines such as Handlebars
- Creating website with Jekyll and host on Github
- Basics of automated Javascript testing
- Related topics, just ask in the chat

All you need is React & Firebase
Create and publish a WebApp with just React and Firebase.
Backbone as the Next Step After jQuery
Backbone is a lightweight library to organize your code in an object-oriented style. If you're used to getting it done with jQuery, you might sometimes find it hard to maintain the code, when it is anything beyond trivial. Backbone to the rescue!
VIEW MORE POSTS
Average Rating
5.0
(404 ratings)
Fast, efficient, and I will absolutely seek his help again.
Yuriy was helpful and patient throughout the entire session. He even paused a session when trying to explain how the application works. Highly recommended.
Highly recommended. Very knowledgable and quick.
Yuriy's knowledge of and enthusiasm for Firebase and React is unmatched.
Yuriy helped me when my normal Mentor wasnt available, he helped me with me understanding some Git issues as well as going through some Node best practices as well as understand why my DropzoneJS wasnt working.
Yuriy is a great mentor and I will continue to seek him out in the future when I need help.
Yuiry is my go-to guy and mentor for all things great and small. Tremendous skills, great guy!
Very good for short or over the long term. Helpful with a project over a couple of sessions, and in explaining the technology to help me learn while he helps. Recommended++
Yuriy is my go-to when I need a little help resolving issues that I haven't been able to figure out on my own.
VIEW MORE REVIEWS