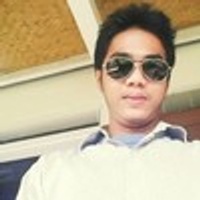 Yuda Prawira
Full Stack Python Developer
$15.00
For every 15 minutes
I am experienced Full-stack Developer with a wide range of backend technologies for many different industries specialized primarily in Python Programming, Django and Flask. I love to bring solution for every technology needs and Turn ideas into reality. My expertise area including : Data Mining and Web scraping, Machine Learning, SaaS Development, Linux server Configuration and Database Administration and Optimization. P.S: "10x programmer" aren't myth, they're exists :)
I am experienced Full-stack Developer with a wide range of backend technologies for many different industries specialized primarily in Python Programming, Django and Flask. I love to bring solution for every technology needs and Turn ideas into reality.
Linux
- 10 years experience
Mastered System (Amazon AWS EC2) And Linux Operating system Like Freebsd, Centos, Redhat, Ubuntu. and network management.
Building Financial Technology Web Services
Github repositories
Python-VirusTotal-link-scanner
Search link on files and report it to Virustotal scanner
Python-Electronic-Component-Scraper
Python Web Scraper