Not looking for Yii Developers? Find other types of developers: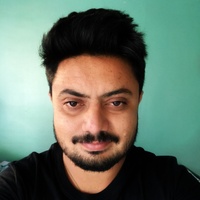 Hire Now
Freelance Yii developer in Mumbai, India
PHP | Yii | Laravel | WordPress | NodeJS | SailsJS | AWS
My First encounuter with MVC. Framework that made me fall in love with PHP and MVC structure, There is no better use of MVC than

Yii

has done. It allows you to focus on features of your application withot worriying about architecture, file structure and technology. It makes devs life easy.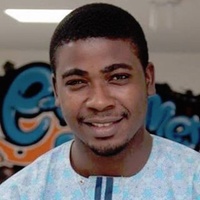 Hire Now
Freelance Yii developer in Berlin, Germany
Product Engineer at hocaboo
I used

Yii

at my previous place of work for both front end and back end tasks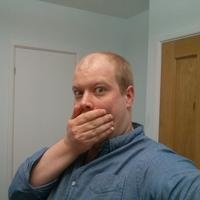 Hire Now
Freelance Yii developer in Paignton, United Kingdom
Full stack web developer with extended knowledge in MongoDB
(Same as "Yii framework" since these two are essentially the same) My day-to-day job uses Yii. I also use

Yii

for personal projects these days. I have extensive knowledge in both Yii1 and 2 and my Github profile possess numerous repositories for extensions for them both. For some who use MongoDB with Yii1 they will recognise the need for an extension called: Mongoyii. I created and still maintain that extension, for one.
Hire Now
Freelance Yii developer in Lahore, Pakistan
Senior Software Consultant
Custom solution development, problem solving.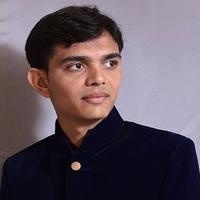 Hire Now
Freelance Yii developer in Ahmedabad, India
Smart - Quality Work At A Fair Price
I am an experienced Web Designer & Developer with a passion for converting client's concepts into reality. I enjoy working with clients and take note of every requirement they have through proper communication to ensure perfect results. I produce high quality work with fast turn around at a fair price. I am an expert in Wordpress, Woocommerce, Codeigniter, PHP, CSS3, Angularjs, Gulp, Grunt, Sass, HTML5, Drupal and Magento development. If my areas of focus are in line with your project requirements, send me a message. I'd love to hear your needs and see if I'm the best candidate for your project.
Hire Now
Freelance Yii developer in Rio de Janeiro, Brazil
Expert Yii Framework/PHP developer; Enjoys tutoring new Yii developers.
Long time

Yii

developer, with four years of experience with the framework. Author of the popular extension giix for the

Yii

Framework: http://www.yiiframework.com/extension/giix It is the top two most upvoted extension for the framework and has been downloaded more than 24,000 times. Have worked with

Yii

for a startup he co-founded and was CTO and for several freelance clients. Rodrigo enjoys tutoring new

Yii

developers and doing code reviews.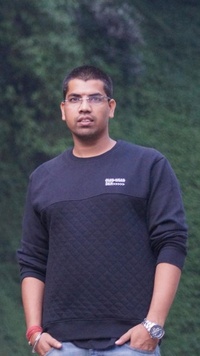 Hire Now
Freelance Yii developer in Delhi, India
Coding, Nicotine & Caffeine Addict.
Ever since my days of under graduation, I've been extremely enthusiastic about technology and humbly feel gratified to regard myself as a technocrat. I've developed a number of ajax driven scalable web apps and API's for mobile apps. I've always been inclined towards working in start-up environments as they give one plentiful opportunities to learn and grow. I cherish having entrepreneur skills, as I quiet often take initiatives pertaining to undertaking fresh projects and improving the existing ones to suit the ongoing technological trends to name a few. Since the years of my earliest exposure to computer science, I've been working as a full stack developer and regard myself extremely competent in web technologies. Over the years I've picked up and excelled in various technologies whic...
Hire Now
Hire Now
Freelance Yii developer in Lahore, Pakistan
Senior Web Developer/Technical Team Lead.
I am expert in this framework.
Hire Now
Freelance Yii developer in Târgu Mureş, Romania
Highly rated full-stack GDE expert, API/Javascript/jQuery/PHP/MySQL coach, experience in scalability. Among top users on Stackoverflow (103k reputation) and Google Developer Expert (GDE).
Full-stack engineer for over a decade(13+yrs). 3 yrs experience in online mentoring and consulting, I possess coaching skills that enable much more effective dialogue, lots of sessions completed, and great reviews as you can see on my profile. As a technical engineer, and head of scalable cloud applications, I've completed various projects, large scalable sites/SaaS solutions. I have over 13 years experience in APIs, PHP, SQL, MySQL, Javascript/jQuery, Scalability, Redis, Memcache, Riak, Beanstalkd, and strong DevOps skills.

Yii

Framework/Laravel advocate a love working with RESTful services. I am experienced in query optimizations where I had achieved great results on MySQL. Among my other abilities there is also the rapid abilities to debug or troubleshoot a particular problem. Choose ...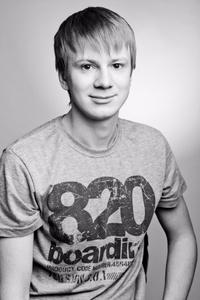 Hire Now
Freelance Yii developer in Dnipro, Ukraine
Experienced PHP developer
Using this framework almost every day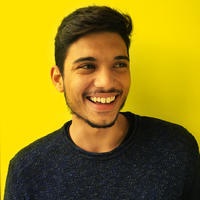 Hire Now
Freelance Yii developer in Rio de Janeiro, Brazil
Full-Stack Software Developer at Globo.com
Always curious, I began my study of the web and other technologies when I was 13 years old. I also love the psychology field and how it fits perfectly into creating products. I'm always looking to use the new market trends, and, to keep me updated, I give speeches, write blog on subjects I'm studying, attend to conferences and I'm always trying to teach what I learn. I also have another blog called Nômade na Web, where I write about working remotely, digital nomads, life experience and productivity.
Hire Now
Freelance Yii developer in Toronto, Canada
Full Stack Developer
I have years of experience building scalable and multi-tenant systems that has served thousands of concurrent users from initial concept to implementation. I enjoy writing programs for the server, creating APIs, working with queries to aggregate and generate reports and laying them out to support strategic decision making. I am also proficient in front-end development using several Javascript. My colleagues said I am a highly dependable strong team player with excellent interpersonal communication skills. Don't take my words for it. See for yourself if you have time => https://www.youtube.com/watch?v=jN6rR6VFUWI :)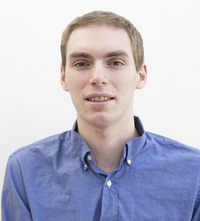 Hire Now
Freelance Yii developer in Hightstown, United States
Tutor with professional software development experience
I have experience as both a front-end developer (React, AngularJS, Backbone.js, jQuery) and a full-stack developer (PHP and Java). I also have a background in education, with many hours of professional experience doing private tutoring, working in learning centers, and doing other work in the education space. I understand how to help you while making you feel good about what you learn. I am very conscious of keeping my students from feeling overwhelmed or lost. I meet you wherever you are in your current skill level, and I understand that everybody starts a given topic as a complete beginner. Learning with me is enjoyable and empowering.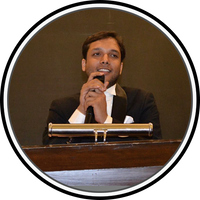 Hire Now
Freelance Yii developer in Bengaluru, India
Android & Design Lead at MoldedBits Technologies Pvt. Ltd.
Android Ninja, Overall 5 years of product developement experience. Polyglot, have written production code in C++, Python, Kotlin and Java. All 5 star ratings till now, not even a single unsatisfied client. I give a FULL REFUND guarantee if I am not able to solve your problem. My personal products website http://rrapps.in Developer Story https://stackoverflow.com/users/story/1107755
Are You a
Yii
Developer?
Get paid while making an impact. Become a Codementor for the next wave of makers.
Apply Now