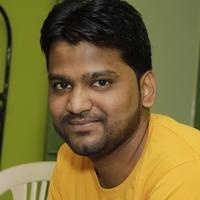 Yasin Bhojawala
I am a Software engineer with five years of experience. I have solid experience in all aspects of the software life-cycle, from analysis, architecture and design, development and testing, to installation and deployment of web applications.
Average Rating
5.0
(2 ratings)
Yasin helped me resolve a Spring OAuth2 issue that I had been struggling with for more than a week. He was very professional -- he asked me to share the code and then provided offline help. He figured out the issue and then did the following: 1) created a screencast showing me how he debugged the issue, what the solution was, and then showed that it worked, 2) sent me a link to the Spring Boot change log which described what had changed, and 3) communicated the solution to me via chat. He did a great job communicating with me and I am very appreciative of his help. I definitely recommend Yasin.
Great professional ! It was a great experience ! very fast and it was offline help and we did a session. Yasin didn't think about the time only think about the solving the problem. After my issue was resolved, We still was on online meeting and Yasin gave me a valuable prices of advice about spring security best practice.