Freelance Xp Developers Available for Hire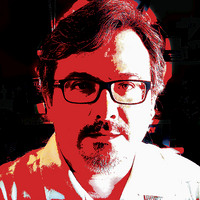 Hire Now
Freelance Xp developer in Downey, United States
Technologist with 20+ years of experience
With more than 20 years of experience working with heterogeneous computing systems, my experience is as broad as it is deep. I am a creative and analytical thinker just the same. My goal is to solve your issue as quickly and efficiently as possible and my reviews tell a tale that simply does not lie. I highly recommend you check them out for yourself. I love helping people and that is the main reason why I am here. I want to help you figure out that pressing problem that you just have not been able to figure out on your own. I am the guy other technical people call when they cannot figure out a problem. The harder the problem, the better. I always like me a great challenge. But I also wotk on run-of-the-mill server-not-responding, load-balancer-is-failing, running-out-of-EBS-volume...
Hire Now
Freelance Xp developer in Auckland, New Zealand
Web Startup Tech Lead - Full Stack Help - Tips & Tricks to Share!
Hi! I'm a polyglot technologist with decades of experience in startups and industry, and one of the most active Github users worldwide. Want insights, guidance or help? Get in touch!
Hire Now
Freelance Xp developer in Raleigh, United States
Accomplished Software Architect and Developer, Team Mentor
I have been programming and mentoring teams for over 10 years. I have experience at many layers of the technology stack. I also have experience as an agile coach. I can help you with your software and your process. I focus on scalable web technologies, specifically React, Node.js, MongoDB, Redis. I have extensive experience deploying to Heroku and AWS. I also have extensive knowledge of many third party APIs, such as: Twilio, SendGrid, Mandrill, PubNub, Facebook, etc. I have worked with startups and large enterprises. I have designed many large software systems. I can help you improve the quality of your code through simplicity and a test-first mentality.
Hire Now
Freelance Xp developer in London, United Kingdom
10+ years of software development experience with focus on software design, system integration and enterprise architecture. Practitioner of agile methodologies such as Scrum, Extreme Programming (XP) and Test Driven Development (TDD)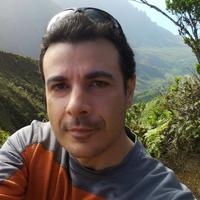 Hire Now
Freelance Xp developer in Portland, United States
Software Architect at American Express
I am an experienced software architect with 15 years of experience delivering a wide variety of business solutions. I have a special interest in emerging software technologies and designing intuitive and easy to use applications. Application Architect, Application Developer, and Database Administrator. JavaScript, AngularJS, .NET, SQL, SOA, NodeJS, Business Intelligence, Usability, SharePoint, Agile Software Development (XP, Scrum), Distributed Systems Architecture, Information Security, Cloud Computing
Hire Now
Freelance Xp developer in Hialeah, United States
Hire Now
Freelance Xp developer in Katowice, Poland
Senior Software Engineer at Marks and Spencer
A senior web engineer with a passion for architecture and Agile methodologies. Fast thinker and learner with deep understanding of both front- and back-end of web based systems. Strong sense of design and UX, follower of industry standard practices for API development. Certified ISTQB software tester, currently in the process of acquiring the PMI-ACP certificate in Agile project management.
Hire Now
Freelance Xp developer in Harrisville, United States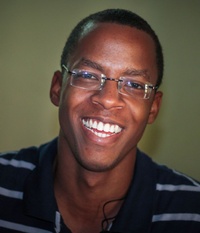 Hire Now
Freelance Xp developer in Lagos, Nigeria
Product Developer and Designer. Loves data
View my portfolio==> www.jubriljuma.xyz Venture Development I Private Equity I Portfolio Management I Investment Analysis I Productivity & Efficiency Improvements I Organisational Management & Planning I PMP and AGILE (SCRUM/Kanban/ Lean/XP) I User eXperience (UX) Design I am an autodidact, a lover of data, entrepreneur, and investor. I take high level ideas and build them into revenue generating products/companies. I get stuff done. Currently, I am involved in product development, design thinking, user research/testing and investing activities for early stage start-ups and growth companies in Africa to position them strategically and present them effectively as they compete for capital, talent, attention and revenue.
Hire Now
Freelance Xp developer in Welwyn Garden City, United Kingdom
Full stack Developer specialising on Java with both Architect and Developer hats
I'm an experienced full stack developer with over 15 years of experience. I've been involved at all levels of a product teams architecting, designing, developing and maintaining solutions that help meet business objectives as well as making peoples lives better.
Hire Now
Freelance Xp developer in Magdeburg, Germany
Agile Software Craftsman
David is a full-time instructor, teaching professional software engineering. He is also a leading software engineer, coaching best practices of the full SDLC. A professional developer of cloud-based web, enterprise & mobile applications, supporting Java, JS and iOS stacks. An expert in RESTful APIs and the full web service lifecycle. A master of continuous improvement, coaching Agile, Scrum, Lean and Kanban. And a strong advocate of CD, DevOps, XP, BDD and TDD.
Are You a
Xp
Developer?
Get paid while making an impact. Become a Codementor for the next wave of makers.
Apply Now