Freelance Xml schema Developers Available for Hire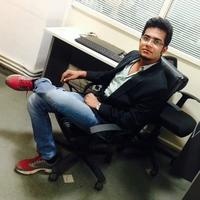 Hire Now
Freelance Xml schema developer in Delhi, India
Android Application & Game Developer
I love to layout in best way using new IDE features. I worked in android studio and X code . I have a lot of experience helping my tech teams set up complex layout in android as well as Ios app, involving various layout strategies, continuous integration, and continuous deployment and designing . i am very much expert now to design layout in its best way using auto layout , Constraint layout ,Relative and linear layout all design pattern like material as well as custom view design canvas design i am very much good in it and i will love to help with any type of layout.
Hire Now
Freelance Xml schema developer in São Paulo, Brazil
Seasoned Web, Java and XML teacher, writer and developer
I teach programming (mostly Java) and I've been researching, writing about, experimenting with and teaching Java and Web technologies since 1995. I wrote a book on HTML and another on JavaScript in 1996/1998, and since then several presentations, slides, code, textbooks on Java, Java EE, programming tools, patterns, techniques, methodologies, HTML, CSS, JavaScript, SVG, XML/XSLT/XSD and related technologies. I am currently researching to write a book on Java 9 and Java EE 8 before January 2018. My favorite subjects include Java and Java EE, data visualization (D3, maps, etc.), interactive graphics and data (mostly XML) transformations. I love teaching and solving problems. I also enjoy electronics, Arduino and IoT and have written a guide on those topics.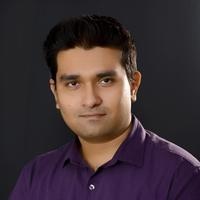 Hire Now
Freelance Xml schema developer in Dhaka, Bangladesh
Knowledge Engineer
I am a long-time open-source contributor and Linux enthusiast. In the past I spent most of my time staring at a black screen with green text scrolling endlessly for hours and days. I am now fully invested in semantic technologies and this thing called symbolic artificial intelligence (which is basically traditional AI). While I am inclined on scientific research, nothing gives me more satisfaction than leading a technology product from inception to production, more so if that product exploits bleeding-edge technology.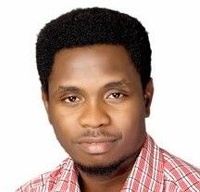 Hire Now
Freelance Xml schema developer in Lagos, Nigeria
Experienced Software Engineer... Loves music.
I'm a software craftsman, a professional at what I do. I love to make complex things really simple with great depth of knowledge in software design and architecture. I don't just write code, I enjoy designing and creating awesome software applications. I've got 8+ years of developing applications using Java, PHP, and exactly 5 years with the C# language. My experience includes both web and desktop applications. While I currently develop in C# and XAML, I'm a Java enthusiast. I can say I've got some emotional attachment to Java. I love cartoons and enjoy music as I write code; nonetheless, I am achievement oriented and goal driven.
Hire Now
Freelance Xml schema developer in Berlin, Germany
Hire Now
Freelance Xml schema developer in Kitakyushu, Japan
Full Stack Developer
I started learning to program when I was 10 years old, and have had a passion for it ever since. As an adult, I've worked for a variety of companies developing robust and secure business applications and system-to-system interfaces for government agencies and financial services companies. Through that experience, I have gained extensive application development experience as well as specialized knowledge in network/socket programming, graphics and UI programming, web services prorgramming, secure application design, and data analysis.
Hire Now
Freelance Xml schema developer in Bengaluru, India
10+ years of experience in delivering microsoft training courses
I am an experienced .NET trainer who has 10 year's of experience in handling training on Microsoft Technologies.
Hire Now
Freelance Xml schema developer in Vero Beach, United States
I am a Computer Software Application Architect for a large corporation in Miami. I've been working as a programmer/analyst since 1998 doing web development and Java development. So, I know my stuff. I have tutored friends who were taking Computer Science classes at Florida International University (FIU) and University of Miami (UM). I enjoy learning and sharing/teaching what I have learned and have mastered over the years. I go BEYOND what is taught in school and into the realm of practicality. My hobbies and interests are wide ranging: - Working towards obtaining my private pilot (flying) certificate. - I am a member of the Civil Air Patrol which is the US Air Force (USAF) auxiliary unit whose mission is to educate the public and its members on aeronautical topics, to t...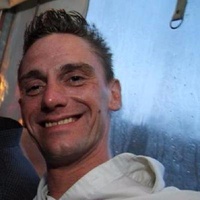 Hire Now
Freelance Xml schema developer in Florenville, Belgium
JavaScript on my mind
I'm a belgian Full-Stack Javascript developer who started developing with BASIC, Borland Turbo Pascal and later some assembly on an original IBM PC some 22 years ago. I did my first XMLHttpRequest back in 1999 on IE5 and I was hooked on the freedom of theJjavascript language. In the following years I developed a Single-Page Application framework based on a XML syntax for defining fully functional copies of Windows (XP at first with all 3 color themes, and later adopted the Aero look). I simply love Javascript and have been using it on front-end and backend (Aptana Jaxer and later Node.js) for well over 15 years now and have no doubt that I will keep on using it now that ECMAScript 6 is finally here and javascript is finally getting the attention it deserves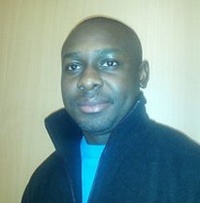 Hire Now
Freelance Xml schema developer in Fredericton, Canada
Software / Mobile App Developer
Software Engineer specializing in Java, XML and Web Services (SOA) application development. Project leadership and development lead experience. Complete multi-tiered application development life-cycle experience using J2EE standards. Sun Certified Programmer for the Java 2 Platform 5.0 and Microsoft Certified Professional. Over 7 years of object-oriented analysis, design, and development experience. Solid UNIX, Linux and Open Source development background. Brings excellent work ethic and motivation to the workplace.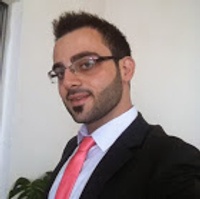 Hire Now
Freelance Xml schema developer in Beirut, Lebanon
Full-Stack Professional Web Developer
Motivated developer having the ability to successfully develop, maintain, secure and handle any kind of web/desktop/mobile application with good learning skills and teamwork spirit.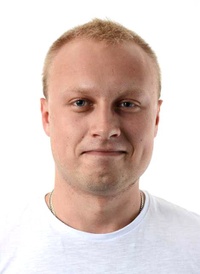 Hire Now
Freelance Xml schema developer in Gdynia, Poland
Experienced Software Engineer / Architect | Currently in financial sector. I code on daily basis so I could understand your problems and for sure I dont bite you :)
Im software engineer specialized in Java technologies. During my career I designed, implemented, tested and successfully delivered number of projects in different business sectors including: automotive, clothing, financial, ETL etc. for blue chip companies. I could provide high quality and testable code or architecture design for enterprise robust, scalable, safe, modular, layered, abstract and decoupled systems in full stack from back to frontend. Im also programmer by passion and strongly focused on self - development. Im of course interested in technologies but also in soft skills e.g. methodologies etc. Im strongly interested in software architecture, design patterns and also cybersecurity. Im open to new technologies and ideas. I always try to analyze problems from higher perspective ...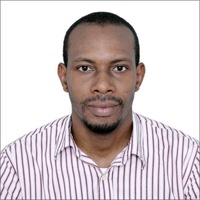 Hire Now
Freelance Xml schema developer in Houston, United States
C#.NET, VB.NET, WPF and Python Developer
Experienced Senior Software Engineer with a demonstrated history of working in the oil & energy industry. Skilled in C#, WPF, Python, Visual Basic .NET, SQL, SQLAlchemy, Fluent NHibernate, and Microsoft SQL Server .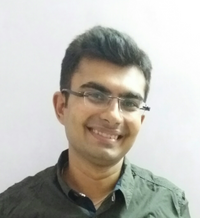 Hire Now
Freelance Xml schema developer in Hyderabad, India
A technocrat, working with Microsoft, a travel enthusiast, and your query solver ;)
Currently working with Microsoft to build Product to enable Customers achieve more. Have extensive experience in Problem Solving, Product Building, Architecture Designing. Love to Help other in each and every way I can. Eager to hear from you Guys :)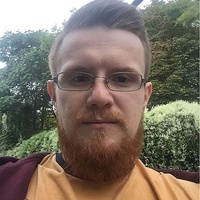 Hire Now
Freelance Xml schema developer in Timișoara, Romania
Full stack developer
Experienced Developer with a demonstrated history of working in the marketing and advertising industry. Skilled in iOS, SQL, PHP, Objective-C, and jQuery. Strong engineering professional with a Master's degree focused in Distributed Systems and Web Technologies from Universitatea Tehnică "Gh. Asachi" din Iași.
Are You a
Xml schema
Developer?
Get paid while making an impact. Become a Codementor for the next wave of makers.
Apply Now