Not looking for XML Developers? Find other types of developers:
Hire Now
Freelance XML developer in Villa Urquiza, Argentina
Seasoned Full Stack Web App Engineer & Architect. Lean Agile Project & Team Mentor.
More than ten years ago I led a development team in the creation of a newspaper publishing CMS in Java and using the now retired http://xml.apache.org/xindice/ project. Article viewing was effectuated with XSLT.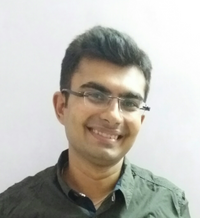 Hire Now
Freelance XML developer in Hyderabad, India
A technocrat, working with Microsoft, a travel enthusiast, and your query solver ;)
I am very much familiar with

XML

structure and XSLT manipulation. I have worked with various

XML

libraries,

XML

parsing and almost everything related to XML. I have also done XML-JSON translation in very efficient way.
Hire Now
Freelance XML developer in Hyderabad, India
Sr Web and Java Developer by profession, your friend by nature. 1000+ sessions completed so far.
Dealt with

XML

data many times. Parsing, validating, data alignment etc are my areas to work with.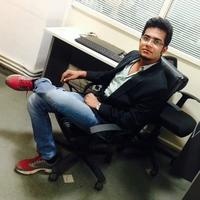 Hire Now
Freelance XML developer in Delhi, India
Android Application & Game Developer
I am very much passionate about my work i love to create and design as well as code ideas . I am working in Application development more then 4 years . I love the combination of creative and logical problem-solving skills i get to use when writing code. And i love how there's always more to learn.
Hire Now
Freelance XML developer in Montgomery, United States
Senior Creative Web/Mobile Developer and Designer
I have been using

XML

since it was introduced. At the time, most configuration information was stored in cr/lf delimited text files and was difficult to parse. Additionally, storing program data had to be done using custom binary formats that required the creation of custom binary format editors. It was all a big mess. I decided to replace program metadata storage (serialization) with

XML

files so that the program's metadata could be edited in a simple text editor. I also began to use

XML

to store program configuration data. I XML'd ALL THE THINGS!!!!
Hire Now
Freelance XML developer in São Paulo, Brazil
Seasoned Web, Java and XML teacher, writer and developer
I have used

XML

and related technologies since its inception and developed many projects using XPath, XSLT. I have also written tutorials and textbooks on XML, XSLT, XPath, SVG and

XML

Schema, which I used to teach

XML

related technologies in Brazilian companies.
Hire Now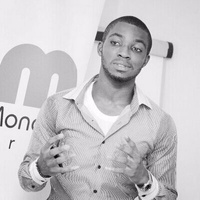 Hire Now
Freelance XML developer in Lagos, Nigeria
Android developer with 6+ apps!
Adequate knowledge to create Android layouts ranging from simple layouts to complex layouts
Hire Now
Freelance XML developer in Chicago, United States
Experienced Software Developer
I've parsed

XML

with Ruby and Java using both DOM and SAX. Believe it or not I like working with XML.
Hire Now
Freelance XML developer in Des Plaines, United States
Software team & product builder
XML has been a format type and document structure for a large variety of projects of mine. It's a staple and even though I prefer to use JSON,

XML

crops up again and again in different places.
Hire Now
Freelance XML developer in Chicago, United States
Freelance Web Architect w/ 22 years of experience
I have worked with

XML

and XSLT at 3 companies including my current workplace. Since

XML

is a little bloated, I've moved on to a lighter payload for data transmission and am currently using JSON.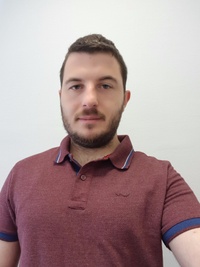 Hire Now
Freelance XML developer in Jegunovce, Macedonia, The Former Yugoslav Republic of
Passionate android developer
I've coding since my students days for about 6 years from which my last 3 years are professional. I'm currently finishing my master degree in computer science and i'm always trying to learn new things and share the knowledge. From my professional experience (i was working in small company and now i'm working in enterprise company) i can say one tip from me : "Keep it simple".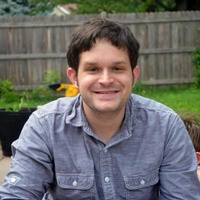 Hire Now
Freelance XML developer in Shawnee, United States
Experience Software Architect with a passion for teaching
Honestly, I'm not a huge fan of XML. It's a good spec, but it often gets used for purposes it was never intended for. It happens that one of my own mentors was on the W3C committee that defined the

XML

spec, so I have some rare insights to how it was designed and the problems it was meant to solve. I can also help you deal with

XML

efficiently, even when it's not being used as intended.
Hire Now
Freelance XML developer in Copenhagen, Denmark
Senior Java/Web Developer
I used

XML

in many different ways, like modeling a communication protocol in integration points, structuring data or as a meta language to configure a tool/framework/library.
Hire Now
Freelance XML developer in Vero Beach, United States
I went to college (in Canada) to obtain my obtain my degree in "Technologie des ordinateurs" (computer technology engineering) where I learn C/C++ and Java programming primarily. After college, I worked for Newbridge Networks Corp developing web applications in Cold Fusion. I then moved to Miami, in 2000, to continue working with Cold Fusion but as a consultant. I made the transition to Java web application development in 2001 when I went to work for Interval International (my current employer) as a programmer. I've since been promoted to programm/analyst, senior programmer/analyst, and more recently, application architect. The type of systems we develop at Interval International range from public facing membership servicing systems, to call center servicing system, financial syst...
Are You a
XML
Developer?
Get paid while making an impact. Become a Codementor for the next wave of makers.
Apply Now