Not looking for Xhr Developers? Find other types of developers:
Hire Now
Freelance Xhr developer in Minot, United States
Full-Stack Web Developer & Hybrid Mobile Developer (Ionic 1 / 2 / 3 + Angular 1 / 2 / 4) | Previously: Senior Software Engineer @ SmartThings / Samsung
Web (JavaScript, Python, Django, Angular) & Mobile Developer (Swift iOS, Hybrid Ionic, etc) passion for building awesome apps that wow. Also have experience teaching command-line tools, Git + GitHub, JavaScript to over 200 engineers at large corporation. Really enjoy teaching programming & application development to anyone looking to become a developer. More Projects can be found on my GitHub: https://www.github.com/northDacoder Languages & frameworks I have experience with: Python Django Javascript jQuery NodeJS AngularJS MeteorJS UnderscoreJS PostgreSQL MySQL Front-end Design: HTML5 Twitter Bootstrap Foundation CSS3 Responsive/Adaptive Design Media Queries Mobile UI Design Mobile Development (Native) iOS 9 + Swift 2.1 Mobile Development (Hybrid)...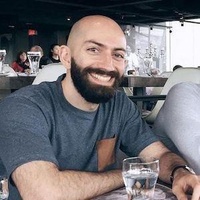 Hire Now
Freelance Xhr developer in Montreal, Canada
Co Founder at DecodeMTL
I am a full-stack web developer and educator from Montreal, Canada with over ten years of experience. I have worked for startups, agencies, and large companies. I co-founded and am currently teaching at DecodeMTL, a full-stack JavaScript Web Development bootcamp in Montreal, Canada. I am also an instructor and mentor at the local Ladies Learning Code chapter. I love teaching more than anything and I am motivated by seeing my students succeed :)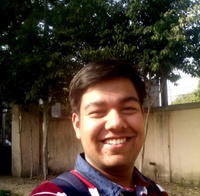 Hire Now
Freelance Xhr developer in Delhi, India
Node/JS Developer, Hacker & Consultant
I believe that there is no independent knowledge, hence I like to talk on myriad of subjects, besides programming. :) I can assist you with - Web Applications ( Front End / Back End ) - Deployment Life Cycles ( CI, Testing) - Software Development - Code Optimization - Algorithms & Data Structures. - Automation with IoT - Code Maintainenance & Versioning ( Git ) I love hackathons and have been to plenty of them, also won some of them . Currently, I am a Code & Robotics Instructor at DSSM Techno Dynamics. I like to tinker & experiment with different technologies from time to time & I am also a bookworm!
Hire Now
Freelance Xhr developer in Centreville, United States
President/Founder at Code Corps
GitHub Repository: http://github.com/jacobheater I am an engaging individual with a strong passion for software architecture. I have excellent interpersonal skills, and communicate well in both oral and written forms. I am a natural leader and have experience in leading a team of developers, client presentations, meetings, and exhibit good leadership characteristics. I have software architecture experience in small and enterprise level applications, and am highly experienced in the SDLC process. I enjoy working in a team setting, in fast-paced environments and leading a team to success. I believe that writing high-quality code is a must, not a nice-to-have, and I enjoy mentoring developers and learning from other people. I am highly skilled in multiple programming languages and platfor...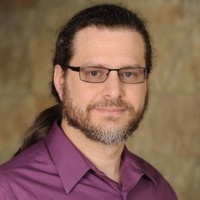 Hire Now
Freelance Xhr developer in Tel Aviv, Israel
Full Stack Web Developer and Designer
I am an experienced Web application designer and developer. I am fascinated by ways to influence people's behavior singly and in groups. My main goal in life is to use my powers for good. Specialties: Web app development and design, open source, open data, user research, UX, and usability. Particular back-end expertience with Python frameworks like Google App Engine, Pyramid, Flask, Morepath, Django, Zope, and Plone. Particular front-end experience with JS frameworks and tooling such as jQuery, jQueryUI, AngularJS, AngularUI, Bootstrap, Grunt, Gulp, Bower, and Yeoman.
Hire Now
Freelance Xhr developer in Pittsburgh, United States
Senior Software Engineer at Google
Senior Software Engineer at Google Inc. in Search working on the backend serving infrastructure for Knowledge Graph, a massive database of millions of real-world things and billions of connections between them, which is used to power "cards" that summarize information about those things (such as when searching for famous books, movies,TV shows, music albums, celebrities, politicians, places, etc.). In addition to working at Google during the day, I also moonlight as a tutor and mentor. Answering programming questions is a passion of mine, as can be seen from my StackOverflow profile (where I am in the top 0.3% by reputation)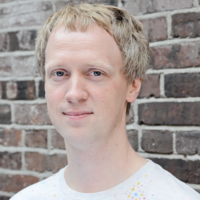 Hire Now
Freelance Xhr developer in Port Moody, Canada
Experienced .NET developer with 10+ years in the industry. High-load distributed systems, clean code, continuous delivery.
Senior .NET Developer / Engineering Manager based in Vancouver, BC.
Hire Now
Freelance Xhr developer in Slagelse, Denmark
Experienced Full Stack Engineer with a focus on Front End
Full stack developer with 10+ years of experience. Expert at the languages of the web from the foundation with HTML5 technolgies and CSS3 advanced styling, to full-blown MVC frameworks on the front-end and back-end using AngularJS and NodeJS. Experienced user experience specialist with a focus on the minimalist approach and an advanced understanding of human interaction with applications.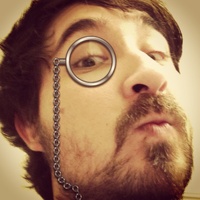 Hire Now
Freelance Xhr developer in Denver, United States
Software Craftsman
I'm a software developer (generalist / polyglot) who is devoted on learning and educating cutting edge technologies. I have over 12+ years of industry experience with design, development and system architecture. I have a strong background in web application development, yet recently proficient in crafting iOS apps. Majority of my experience has been in business applications, from large complex enterprise systems to smaller sophisticated tools for small businesses. Available to assist with any sized project or issue you have!? Reach out anytime day or night!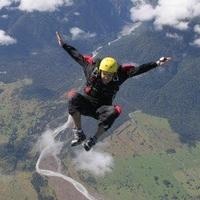 Hire Now
Freelance Xhr developer in Preston, Australia
Expert software engineer, Architect and leader of Server (.Net & Node.JS) & Client (html & Javascript - AngularJS & React) side technologies - 15 Years of experience
25 % Discounted rate for first time students. 15 years experience, An expert full stack .Net + client side leader, technical Architect of software projects from proof of concept stages to client delivery. coding in an agile environment. Highly developed intellect and communication skills while embracing excellent business understanding, with sound levels of initiative, an innovative 'out of the box' thinker and a true commitment to excellence.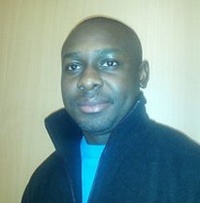 Hire Now
Freelance Xhr developer in Fredericton, Canada
Software / Mobile App Developer
Software Engineer specializing in Java, XML and Web Services (SOA) application development. Project leadership and development lead experience. Complete multi-tiered application development life-cycle experience using J2EE standards. Sun Certified Programmer for the Java 2 Platform 5.0 and Microsoft Certified Professional. Over 7 years of object-oriented analysis, design, and development experience. Solid UNIX, Linux and Open Source development background. Brings excellent work ethic and motivation to the workplace.
Hire Now
Hire Now
Freelance Xhr developer in Ashburn, United States
Patient problem solver, Advice and Teaching. I want to help.
Senior Software Developer at Bespoke Team, I love to teach others and actually this site really suits my spare time. I'll try keep my costs low so you guys can use me as much as you need. I can help you with debugging and problem resolution or can provide advice or training in the area you're working with. I am patient and do not discriminate, if you struggle with English that isn't a problem, I will try my best to help. Any age, gender or background you will be treated like all my other students. If you have any worries about your ability to develop (e.g. complexity) or progress (e.g. time, life, cost), or any disabilities (e.g. dyslexia, sign) don't hesitate to contact me for a no obligation discussion where we can discuss your needs without incurring any cost. To find out mo...
Hire Now
Freelance Xhr developer in Rugby, United Kingdom
Rapid Delivery Manager, Free Software Evangelist
Rapid Delivery Manager with over 20 years experience including 7 years in Spain and 3 years in China, with a solid base in front to back development projects in a quality controlled environment for Financial Markets applications. I enjoy the challenge of co-ordinating delivery across global teams with different cultures, expectations, technologies and management styles and learning something new each time. Now I am helping organisations deliver faster and more effectively by leveraging the great advances made in open source software over the last few years.
Hire Now
Freelance Xhr developer in Issy-les-Moulineaux, France
Web architect - PHP Zend Framework - Wordpress specialist - Ionic app - consultant for best choices, tools and open source solutions 10+XP
Nearly ten years of web/development in web agencies in Paris, France.
Are You a
Xhr
Developer?
Get paid while making an impact. Become a Codementor for the next wave of makers.
Apply Now