Freelance Xaml Developers Available for Hire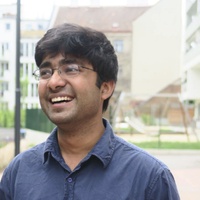 Hire Now
Freelance Xaml developer in Bengaluru, India
Application Developer(Windows & Android)
I design all my apps using

XAML

and am familiar with most of its concepts. I can comfortably work with Data Binding, Converters, Dynamic UI etc.
Hire Now
Freelance Xaml developer in Mumbai, India
Akash Kava
I have written UI Atoms, Custom Form Controls library for Silverlight and WPF. This is professional UI toolkit used by many corporations. http://uiatoms.neurospeech.com I have written

XAML

FlowDocument to PDF converter library. https://github.com/neurospeech/xaml-to-pdf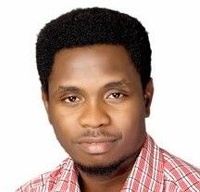 Hire Now
Freelance Xaml developer in Lagos, Nigeria
Experienced Software Engineer... Loves music.
I've built enterprise software using microsoft's

XAML

and WPF technology consistently for 5 years. My experience with

XAML

goes beyond using normal WPF controls to working with custom controls and effective data binding.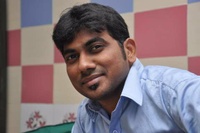 Hire Now
Freelance Xaml developer in Bengaluru, India
Full Stack Developer | .NET Expert
Data Visualization Dashboard, Control Development, Data Driven Form and Layout Design etc
Hire Now
Freelance Xaml developer in Moscow, Russia
XAML is the best choise for modern user-interfaces, and... for video production.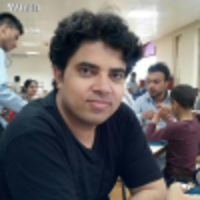 Hire Now
Freelance Xaml developer in Rawalpindi, Pakistan
Expert Visual Basic, C# and JavaScript Developer
I am an expert Visual Basic developer with over 15 years of experience. I am highly talented and skilled in problem solving and understanding complex and large code base.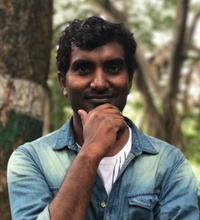 Hire Now
Freelance Xaml developer in Bengaluru, India
I can help you with .NET, Android, Web, iOS, C and Azure.
I work has a solution architect, and have been training in one form or the other for the last 5 years. I am good at teaching those who are completely new to a particular topic. For instance, lets say you have been a web forms (dot net) developer all this while. However, you have been advised that you will be working on dot net MVC from the next project. In situations like that, where you are learning something entirely new but still wish to harness what you already know, I am the guy for you. Another instance would be, you are really now starting your journey into the wonderful but terrifying world of development (it could be android, web, iOS or Azure) and you want someone to ease you into this. Well, I am that trainer. I am patient, i can be wonderfully funny, use all sorts of dramati...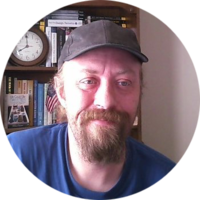 Hire Now
Freelance Xaml developer in Loja, Ecuador
C#, TDD, and and Clean Coding Expert with 18 Years Experience
I am an experienced, committed software engineer who continually seeks clean, elegant solutions to business challenges. My lifelong passion for technology drives me to proactively expand my horizons, constantly exploring and evaluating new languages, platforms, frameworks, tools, and best practices and applying them in my work to produce truly awesome results. I also believe that a fundamental prerequisite of highly successful teams is the open, honest interchange of ideas, feedback, and experience, culminating in an environment of personal and professional growth for all involved. It is in this spirit that I offer to share my experience with others as a CodeMentor.
Hire Now
Freelance Xaml developer in Terlingua, United States
Independent Consultant / wbsimms.com
NOTE: I'm not available to complete homework assignments. What I do Hint: I'm more than a software developer Software delivery is hard. There are many tiny details that need to be considered, technologies to master, and business cases to learn. Delivering working software is a huge challenge. It's also expensive. A small software development team (2 good developers and a project manager) can easily cost $250,000/year. Finally, it's risky. Studies have shown that most projects are 6 to 12 months behind schedule and 50 to 100% over budget. We try to deliver software: 1.With high quality 2.On budget 3.On time I present topics and give talks to help developers and Agile Managers hit those goals. I provide services as an information resource for .NET Developers and Ag...
Hire Now
Freelance Xaml developer in Webster, United States
a very passionate mentor
I have been designing and writing code for the past 20 years. Many years in C++/C/C# on pretty much all platforms (Windows xp and down, mac, linux, bsd, direct hardware with no os). Many years of mentoring other engineer with applying best development practices, and specific language skills. Years of being a toolsmith in companies, helping optimizing development workflow around git, jira, code collaborator.
Hire Now
Freelance Xaml developer in Cheyenne, United States
Code Monkey
Software engineering and architecture for high load applications. Team direction and management for small agile software teams. Design of engaging and responsive systems is a goal and a joy.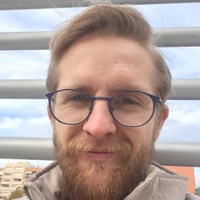 Hire Now
Freelance Xaml developer in Florence, Italy
Software Developer
I started studying C# in 2008 and doing little projects for personal use until I started developing .net solutions full time in 2011 and I'm keep doing so. In the same time starting in 2009 I studied HTML,CSS,JS and PHP and later on started working part-time mainly with PHP,HTML and JS. From 2015 on I've been developing several mobile applications for both Windows Phone and iOS. I probably skipped something but you'll find out ;)
Hire Now
Freelance Xaml developer in Ashburn, United States
C# and JavaScript Developer
I am a self taught developer and ended up turning my hobby into my career. I've written multi-threaded desktop applications used in options trading to a NodeJS SPA used for a Salesforce app. I'm happy to help guide you through the jungle of semi-colons and curly braces.
Hire Now
Freelance Xaml developer in Vaudreuil-Dorion, Canada
Senior Software Developer - MVP Windows Development
I am passionate about Microsoft and mobile technology. I love creating applications. I am autonomous, reliable and results-oriented, and these qualities have helped me create successful applications for businesses and myself. SPECIALITIES C#, UWP, WinRT, XAML, WPF, MVVM, Windows, Windows Phone / Mobile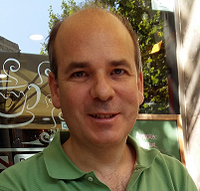 Hire Now
Freelance Xaml developer in Barcelona, Spain
Full stack Microsoft web developer
Full stack Microsoft web development for 20 years. Developing new code, maintaining and adding new functionality to existing code. I enjoy programming new web apps most. Collecting user requirements and defining technical specifications.
Are You a
Xaml
Developer?
Get paid while making an impact. Become a Codementor for the next wave of makers.
Apply Now