Not looking for Writing Developers? Find other types of developers: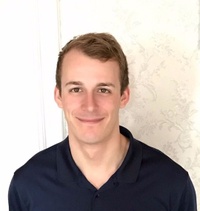 View Profile
Freelance Writing developer in New York, United States
100% remote iOS Software Engineer, ex-googler ex-appler.
Writing both technical and nontechnical posts on a wide variety of topics for a long time :).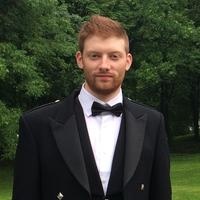 View Profile
Freelance Writing developer in Caracas, Venezuela
CTO at Draft AI | #1 CodeMentor for Python, JS, Node, React for now - still working on the others ;)
I'm a Scotsman living in London. I have over 10 years experience coding. I have a first in Computer Science, worked at one of the top cyber security consultancies and am doing some freelance work alongside my startup. Feel free to schedule a session with me: https://calendly.com/martindavidfoley1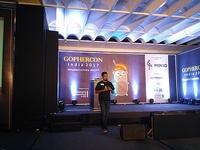 View Profile
Freelance Writing developer in Bengaluru, India
Passionate learner, Developer, Writer, Teacher and Musician
I am a passionate learner and developer with wide breadth of expertise working for startups ranging from Silicon Valley on the west to Bangalore in the east. Here's the cycle which I believe I'm good at, Learn -> Imagine -> build -> help other do the same.
View Profile
Freelance Writing developer in Pleasant Hill, United States
Ruby & Rails expert, author of Ruby Performance Optimization book. Frequent mentor on everything Rails and especially on Rails performance optimization
I used to be a university professor before switching to professional software development. Probably this is why I still love helping people. I can help you with everything related to Ruby and Rails. If you have the performance or scaling problem, I'm definitely the guy to ask. Over the last 10 years I became an expert on optimizing Rails applications, and, as the result, wrote the Ruby Performance Optimization book (http://ruby-performance-book.com).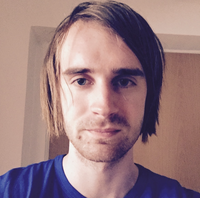 View Profile
Freelance Writing developer in Hlohovec, Slovakia
iOS Engineer | Toptal | CTO of Smart Record
My overall professional career includes various projects for startups from Silicon Valley and corporations like Johnson & Johnson or Babycenter app used by millions of users. I am part of Toptal platform which is a network of the best 3% software engineers worldwide. Check out my LinkedIn profile to see recommendations from clients. https://www.linkedin.com/in/vaberer/ Open source contributor. One of my open source projects has more than 500 stars on Gthub. https://github.com/Vaberer I am co-founder of Smart Record - the most advanced voice recorder with transcription service on the App Store. https://itunes.apple.com/app/apple-store/id1008197697?mt=8 Here are some of my skills: ○ 4+ years of iOS development (iOS 7-10) ○ 7+ years of programming ○ Experience with Apple Pay, Braintree ...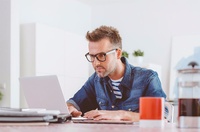 View Profile
Freelance Writing developer in Tangi, Pakistan
I am full time Freelancer and Programmer
1.worked with pasha software house for 6 months. 2.Continuously enhancing Expertise for new Technologies and Advances in IT Industry. 3.worked as a programming lab instructor in National University of computer and emerging sciences. 4.Already working as a freelancer since last 3 years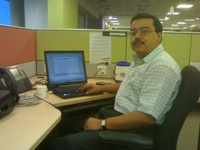 View Profile
Freelance Writing developer in Kolkata, India
Technical Architect/Senior Consultant/ Technical trainer with 15 years of experience in enterprise application and product development
Profile: - Around 15 years of experience as a Technical Architect/Senior Consultant in enterprise application and product development. He has an interest in new technology and innovation area. He focuses on web architecture, web technologies, java/j2ee, Open source, WebRTC, Apache Hadoop and big data. He has demonstrated his expertise in requirement analysis, architecture design & implementation, technical use case preparation, and software development. His experience has spanned in different domains like Insurance, banking, airlines, shipping, document management etc. He has worked with a wide variety of technologies starting from Mainframe (IBM S/390), mid-range (AS/400), web technologies and open source area. Technology Focus Area: - Java/J2EE, Web technologies, Open source technologi...
View Profile
Freelance Writing developer in Chico, United States
Web Developer, Software Engineer, & Cat Enthusiast
I have a focused interest in product development—from a software engineering perspective. My other related skills are design, UI/UX, branding, authorship, and code architecture.
View Profile
Freelance Writing developer in Johannesburg, South Africa
Professional programmer; hobbyist teacher; patient zealot for depth of understanding in both
I have been in love with programming and amateur programmer since high school, and have worked as a programmer for quite a few years now, mostly in mobile, especially iOS (but I'm looking to shift more to Android and/or the backend side of mobile). I take great pleasure in helping others to find their way into programming (and anything else I know about), and I believe strongly in gaining as much depth of understanding as possible in any field, rather than skimming just enough to get by. I am very patient, and I share my passions without delegitimising other views. I have a natural leaning towards and am increasingly influenced by the perspective of EW Dijkstra and believe that a programmer should be able to know that her work is correct, not just get it to work satisfactorily.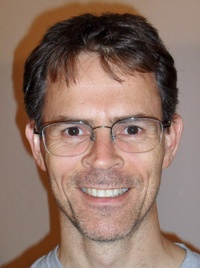 View Profile
Freelance Writing developer in Sallanches, France
PHP, email, security, technical writing
When not working on smartmessages.net and supporting 1CRM (syniah.com), I'm the maintainer of PHPMailer, a top-10 PHP project on GitHub, and probably the world's most popular email sending code. I'm comfortable in Javascript too - I'm a committer for the Less CSS meta-language. I'm a contributor to many open-source projects, and I wrote the WHATWG HTML5 email address specification. I'm an accomplished PHP coder, Linux sysadmin and MySQL DBA, providing performance, scalability and security consulting, and I'm a technical writer, editor and pentester for Radically Open Security. I've spoken at technical conferences in the UK, Spain, the Netherlands, Germany and the USA. I live in the French alps with my wife and kids, where I can indulge my passions for skiing and mountain biking.
View Profile
Freelance Writing developer in Melbourne, Australia
Trainer, Writer, Perl expert
For over a decade I ran Perl Training Australia,

writing

courses and out newsletter, giving training and doing bespoke development. I am one of Australia's top Perl programmers. If you need help with anything within my skillset there's a good chance that I can explain it clearly and well. I'm looking forward to helping you.
View Profile
Freelance Writing developer in Villa Rica, United States
Very experienced .NET full stack developer.
Very experienced .NET full stack developer.
View Profile
Freelance Writing developer in Stavanger, Norway
Expert Rails teacher & dev
Rails dev working a 9-5 in mobile & front-end. I'm solutions-oriented and have a knack for implementing APIs and 3rd party into Rails apps. Happy to help with HTML, CSS and Rails :) Taught a course with Treehouse on Building a Rails API. Happy to negotiate rates for hourly/project based. I've only set the 15 minute slot higher for times under half an hour. Please feel free to message me or send me requests for longer projects.
View Profile
Freelance Writing developer in Long Island City, United States
Full stack architect and developer / Technical Product Manager
http://www.michael-park.com I have been the Technical Director at 2 of the top 10 most innovative agencies of 2010 according to Fast Company, and have a demonstrated track record of contributing success and innovation. Some of my biggest projects include Aol's online dating service, love.com as well as RepNation, a crowdsourced social marketing platform. I have also deployed some of the first large scale applications on Microsoft's Azure cloud computing platform. I have architected and lead development on large web application projects for 2 of the top 5 largest companies in America. I have also worked with small creative teams to help break through technical barriers on award winning campaigns - including a Cannes Lion. I have a strong technical background in architecting, developing a...
View Profile
Freelance Writing developer in Cartago, Costa Rica
Mobile & Cloud / .Net Consultant | Xamarin & Microsoft MVP
I'm Senior Software Engineer, certified professional and Xamarin/Microsoft with more than 10 years of working experience on web, desktop and mobile projects. Methodologies that I work include best practices including Design Patterns, Clean Code, Test Driven Development, Refactoring, N-tier systems and architectural models under Unit Testing, Refactoring, Versioning Control, Continuous Integration and Agile methodologies. My background experience goes from design and development of software from backend systems through Windows Communication Foundation, web services, JSON and XML connecting remote clients including single-page applications using HTML5, CSS and JavaScript and windows application developed using ASP .NET MVC, , MVC, WPF, Silverlight and Xamarin. I live in Cartago, Costa Ric...
Are You a
Writing
Developer?
Get paid while making an impact. Become a Codementor for the next wave of makers.
Apply Now