Freelance Worker Developers Available for Hire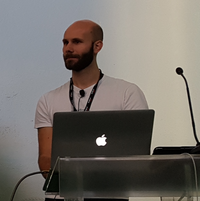 Hire Now
Freelance Worker developer in Hoofddorp, Netherlands
Senior javascript developer always looking for new challenges.
I am a passionate developer in love with the web and all the technologies around it. In 2006 I started creating web applications, first as a full-stack developer and gradually moving more towards the front-end. What really attracts me: - Performance: find the best implementation to make all the webpage flow nicely on any screen size, the target is 60fps content. - Technical challenges: represent huge amount of data in a comprehensive, user friendly way. Experiment and create proofs of concept with cut-edge technologies. - Attention to detail: come up with something new, design and code it with pixel perfection. - Inspiring people from who learn new things. What I offer as a mentor: - You understand what / how and why we write the code. - A passionate developer who loves elegant solution...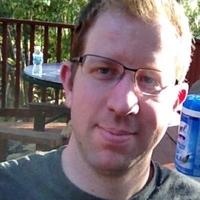 Hire Now
Freelance Worker developer in New Hamburg, Canada
Experienced Architect - Azure, C#, WebAPI, OAuth, .NET, Swift, Android, Java
Many new developers spend countless hours trying to figure out how to design, code, deploy and run their websites, apps and services. Save time and reach out to an experienced architect. Designed and built websites using ASP.NET MVC, APIs using WebAPI2, securing applications with OAuth tokens/OpenID Connect using IdentityServer, mobile apps in Swift and Java. Architected and deployed cloud infrastructure in Azure and devops with VSTS. VMs, Cloud Services, Blob Storage, Azure SQL, Service Bus, Web Apps and Traffic Manager, multi-datacenter high availability setups.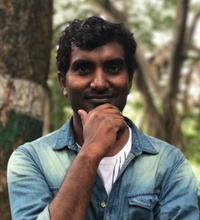 Hire Now
Freelance Worker developer in Bengaluru, India
I can help you with .NET, Android, Web, iOS, C and Azure.
I work has a solution architect, and have been training in one form or the other for the last 5 years. I am good at teaching those who are completely new to a particular topic. For instance, lets say you have been a web forms (dot net) developer all this while. However, you have been advised that you will be working on dot net MVC from the next project. In situations like that, where you are learning something entirely new but still wish to harness what you already know, I am the guy for you. Another instance would be, you are really now starting your journey into the wonderful but terrifying world of development (it could be android, web, iOS or Azure) and you want someone to ease you into this. Well, I am that trainer. I am patient, i can be wonderfully funny, use all sorts of dramati...
Hire Now
Freelance Worker developer in Ahmedabad, India
.NET, C# & Xamarin stack code monkey, hoping since 7+ years
Throw me some C# or .NET or Xamarin, I live on that. Your problem will be casted to acceptable solution !!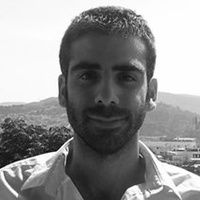 Hire Now
Freelance Worker developer in Barcelona, Spain
CTO - Startup Expert
I've been around the block and seen plenty of startups start and fail and start and succeed. I've been the developer and I've lead plenty of teams varying in size, I've touched languages from backend to frontend to mobile and systems. I can give you the secrets to make your business succeed from a technological perspective or help you solve your technical debt / issues in an agile and flexible way. If you're looking to quickly solve a problem I can help you, if you're looking for a long term mentor I can also help you.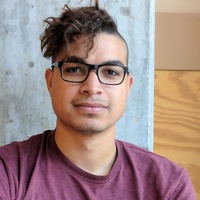 Hire Now
Freelance Worker developer in Eugene, United States
Creative coder. JS and game dev | Love Chillwave and Longboarding
Web developer with advanced experience working on large-scale Javascript apps and PHP backends. Specialized in rendering and DOM performance. Personal site - http://likethemammal.com
Hire Now
Freelance Worker developer in Istanbul, Turkey
I'm a Microsoft Certified Solution Developer (in Web Apps) with over 5 years of experience using C# MVC and Microsoft Azure cloud services to develop highly scalable and secure solutions with a track record to back that up.
I'm a Full Stack developer specialising mostly in C#, ASP.NET MVC, Entity Framework and Azure, though you'll also find me dipping my toe into the IoT pond as well, developing firmware for microcontrollers / embedded systems with C. If you would like to find out more about me, you should check out my LinkedIn (see recommendations), GitHub and Stack Overflow profiles (in addition to my existing reviews here.)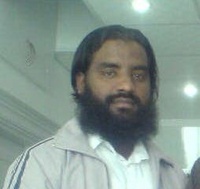 Hire Now
Freelance Worker developer in Lahore, Pakistan
Senior C# ASP.Net MVC AngularJS Developer | JQuery SQL Reports Guru
Over the past 13 years, I have designed, developed and managed a wide range of applications. I have provided complex solutions for top companies including The New York Times, Walmart, Beam, Live Help, Decisions, DigitalRep, Matrix Protection, Knowledge Shop. I am also highly demanding expert for reports, dashboards. Recently used skills: 1. C#, ASP .Net, ASP. Net MVC, ASP. Net Core, CSS, CSS3, HTML, HTML5, Twitter Bootstrap, WebAPI 2.0, Owin, DocX, ZenDesk, APIs, Json, twilio, SVN, TFS, GitHub, BitBucket, Trello. 2. AngularJS, Node.js, JavaScript, Jquery, TypeScript, KnockoutJS, FabricJS, ContentBuilderJS, VideoJS, PhantomJS, CasperJS, Bower, Grunt, Gulp, Jasmine, D3JS. 3. SQL Server, MongoDB, SQL Azure, AWS, Payment Gateways,

Worker

Roles, SQL, TSQL, MDX, SQL Cube, Stored Procedures, E...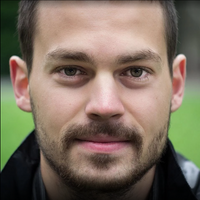 Hire Now
Freelance Worker developer in Pilsen, Czechia
JavaScript developer and creative coder
I've been creating websites since I was 11 years old and for the past three years, I've been focusing on advanced JavaScript applications. Most of the time with the help of Ember.js. I have worked with various backends and various kinds of APIs. Be it Node.js, Firebase, Ruby on Rails. I've created dynamic charts, complex interactive UIs, worked with huge amounts of data. Sometimes with smooth transitions and animations :). I care about conventions, best practices, clean, readable code and productivity. I'm also always working on some side projects and learning new tech. Lately, it's been Elm! Feel free to get in touch. I accept only the requests I know I am able to help with.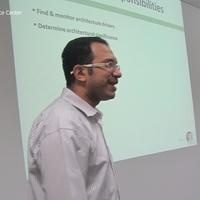 Hire Now
Freelance Worker developer in Cairo, Egypt
Software Engineer, Research and Development
Works as a Consultant and a Research Engineer in the R&D department for SECC(Software Engineering Competence Center) with 15+ years of experience in Software Industry, 7+ years of them sharing in leadership and strategic positions. He provides consultation to organizations on how to maintain a strong Software Architecture that supports Business Agility. He helped to shape strategies for organizations in the software industry and international NGOs. He provided consultations to startups to model their business and construct their business plans locally and internationally. During his experience as a teaching assistant, he guided many students in finding innovative business ideas that turned to be successful startups later on. Mustafa has a strong experience in Lean Management using Agile Me...
Hire Now
Freelance Worker developer in Brighton, United Kingdom
Senior Developer
Friendly and experienced UK developer. I specialize in both C#/.NET and javascript.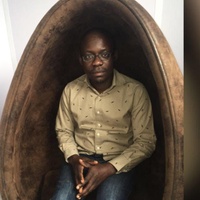 Hire Now
Freelance Worker developer in Lagos, Nigeria
Experienced Full Stack Software Engineer : C#, .Net, Xamarin, Nodejs, Angular, TypeScript
Experienced and Certified Lead Software Engineer with over ten years of active software costing, development, testing, deployment, support and integration. I have young and experienced developers under my supervision. I have developed many applications, with local and remote/international teams.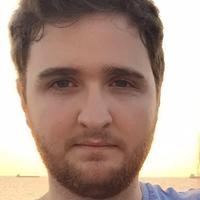 Hire Now
Freelance Worker developer in Bellevue, United States
Team Lead & Senior Software Engineer at Microsoft, Azure team. Web development expert: Azure, ASP.NET, JavaScript
- Senior Software Engineering Manager at the Azure team in Microsoft. - Over 10 years of experience in the Microsoft web stack: ASP.NET MVC, C#, Azure, Entity Framework - Over 7 years of experience in JavaScript, JQuery, knockout.js, bootstrap, LESS, CSS, HTML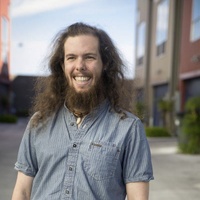 Hire Now
Freelance Worker developer in Whistler, Canada
Developer and Digital Creative
I like to think of myself as a digital creative: I spend most of my time writing code, but I have a background in design and photography, and I always try to apply lessons from each of those disciplines to my work. I primarily work with/for startups who are trying to get an MVP off the ground to test their idea. I really enjoy that stage, because there is a lot of freedom to alter the product and idea as you gather feedback from users. That's also why I like working with Python and Django: my goal is to help people test their idea with real users as quickly as possible. I am not the person to go to if you're looking to optimize or refine an existing product. I am the person to go to if you need help getting something functional that looks pretty good off the ground quickly.
Hire Now
Freelance Worker developer in Curitiba, Brazil
Are You a
Worker
Developer?
Get paid while making an impact. Become a Codementor for the next wave of makers.
Apply Now