Not looking for Wordpress seo Developers? Find other types of developers: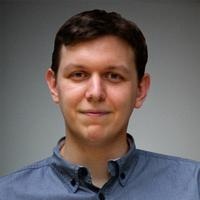 Hire Now
Freelance Wordpress seo developer in Budapest, Hungary
Coding can be an art!
I'm a full-stack developer with 15+ years of experience in web application development and code mentoring. Are you stuck? Let me help!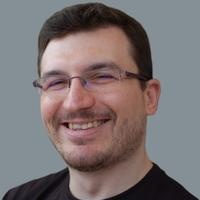 Hire Now
Freelance Wordpress seo developer in Genoa, Italy
Expert HTML, CSS, Javascript, jQuery, PHP and Wordpress teacher and developer
Hi there! My name is Matteo and I have spent the better part of the last decade as a front-end web developer for web agencies. I am expert in the use of HTML, CSS, Javascript, jQuery, PHP and SQL to create front-ends, specially when they come in the form of Wordpress themes. I also have a huge passion for teaching and learning. I have spent a significant amout of time teaching computer science students topics ranging from the basics of programming to niche web development frameworks. If you're looking for someone to help you with a web development project, or just someone who will help you write computer programs, drop me a line and I'll be glad to help you!
Hire Now
Freelance Wordpress seo developer in Seattle, United States
Certified AWS Solutions Architect & PHP Developer
I am a programmer, sysadmin, and entrepreneur. I have 8+ years of programming experience with PHP. I also have experience with C#, Ruby, and a few other languages. I'm an AWS Certified Solutions Architect. Specialties: Programming, DevOps, Management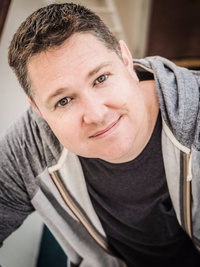 Hire Now
Freelance Wordpress seo developer in San Diego, United States
Entrepreneur, Marketer, Technologist
Rob Bertholf is a marketer & technologist with 20 years of experience. As a technologist, Rob has architected and developed applications for the Pentagon, Fortune 100 companies, filed a patent (US20060294199) on one of the first Content Management Systems (WebOS) and has since invented a hyper-contextual community platform. As an organic acquisition focused marketer, early social media adopter twitter.com/Rob is #1 ranked in Google for "Search Engine Optimization Expert", and developed a content framework which maps visitor stage & intent into actionable tactics. Rob is a frequent lecturer for corporate and academic institutions.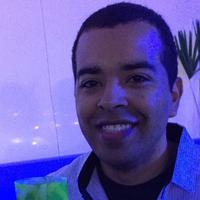 Hire Now
Freelance Wordpress seo developer in Belo Horizonte, Brazil
Full Stack Developer
Specialized in Web and Mobile - 7+ years of experience with Wordpress; - 8+ years Building custom systems with PHP (Codeigniter/Laravel) and MySQL; Specialities: PHP, Laravel, CSS, SEO, Javascript, jQuery, HTML5, MySQL.
Hire Now
Freelance Wordpress seo developer in Lagos, Nigeria
A Digital Enthusiast that helps people build fulfilling digital businesses using tech
I help people grow digital businesses so they can live fulfilling lives and make more money doing what they love. I believe in the power of doing good work and telling the right people about it. And I believe that everyone has something unique to bring to the table and earn a living from. I'm always on the lookout for those who need direction and guidance on how to leverage digital media to spread their message and build authority. This is why digital platforms exist...and it's the reason why I help these people build these platforms.
Hire Now
WordPress Website Developer and Instructor Specializing in Theme Customization
Are you struggling with customizing a WordPress theme? Did you think WordPress was easy only to find it much harder than you thought? Did you buy a theme and can't seem to get it to work? Are you struggling with making stylesheet changes you thought should be easy and aren't? Have you tried migrating your WordPress site and gotten stuck? Is modifying the styling of widgets and default plugin displays making you want to tear your hair out? With over eight years' experience using WordPress and a variety of WordPress themes and frameworks, I can show you tips and tricks for getting your site to look the way you want and advise you on best practices for maintaining your website as well as SEO strategies and security.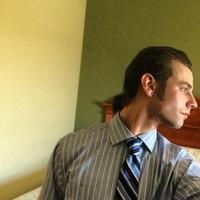 Hire Now
Freelance Wordpress seo developer in Ashburn, United States
Full Stack Web & Mobile Software Programmer, Consultant
I've been programming, developing, & exploring multiple facets of the web since '97. From HTML/CSS/JS to Visual Basic, PHP, and Objective-C, I've been around and back again. I'm currently focused on full stack web & mobile development, ideally building projects from the ground up and seeing them through to market. I'm seeking business opportunities for small start-ups or large companies on a passionate team with room for growth, creating a future one amazing service at a time. Specialties: Ruby (1.8.x - 2.x), Rails (2.3.x - 4.x), iOS, RubyMotion, PhoneGap, Drupal, Wordpress, PHP, Apache, HTML/HTML5, CSS/CSS3, Javascript, jQuery, JSON, AJAX, EmberJS, AngularJS, NodeJS, BackboneJS, CoffeeScript, Bootstrap, SASS, XHTML, XML, HAML, ERB, SCSS, RSS, MySQL, PostgreSQL, MongoDB, SQLite, Amazon ...
Hire Now
Freelance Wordpress seo developer in Ashburn, United States
Senior System Software Consultant
A Creative and business/Tech savvy system analyst with 6+ years of progressive experience across eliciting and gathering requirements, passionate about Software Development, writing business rules, managing software documentation, mock-ups, coordinating with different teams/projects, clients, departments and with executive team members can be used which adds demanded value. Developing E.R.P and large scale solutions for companies to enhance, accurate and advance their daily operations, accounts, sales, clients interaction and custom reports generation. Developing scale-able architecture with backups and replicated architecture to enhance application integrity and availability.
Need to Hire a Senior
Wordpress seo
Developer?
Get Started
Are You a
Wordpress seo
Developer?
Get paid while making an impact. Become a Codementor for the next wave of makers.
Apply Now