Freelance Wordpres Developers Available for Hire
Hire Now
Freelance Wordpres developer in Kathmandu, Nepal
Full Stack Frontend & Backend Developer
I have developed 300+ websites using wordpress
Hire Now
Freelance Wordpres developer in Thane, India
CTO at Urbanity | Enterprise Web & Mobile Application Consultant | Ex-Wikipedia, Google | Amongst NY Observer's Top 20 Technologists Globally
I create strategic solutions for complex technology products and challenging business problems. I am an innovative technologist with 10+ years of experience in delivering outstanding results for an illustrious clientele. I was recently honoured to be featured amongst the Top 20 Technologists Globally by The New York Observer. Specialties: E-Commerce, CMS, API Integration, Technology Strategy, Mobile markets, Agile Development
Hire Now
Freelance Wordpres developer in Constanța, Romania
Passionate Christian, family guy and full-stack web developer
I have over 8 years experience in web development (5 in WP), I've build over 40 websites. Some examples of my work: allakando.se, my-nanny.se, ar-check.com, eatzer.com and psadvisory.co.uk. I am always studying new frameworks, technologies, trying to improve myself. I attend meetups where I exchange informations, and create new connections.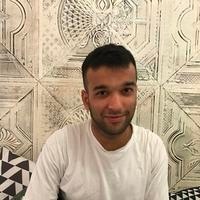 Hire Now
Freelance Wordpres developer in Ashburn, United States
Versatile Python Developer, Teacher and Bug Fixer
Hi there! I'm Udit :) I have been programming in Python for the last 6 years dealing in Web, Data Science, Hardware, Maths, Business Applications, Automation Projects & Web Scrapers. I'd like to help you here, these are some of the things you can talk to me about * Design & Developing Django, Flask Web Applications * Design & Developing REST APIs * Deploying Python application to Servers (A lot of SysAdmin stuff) * SQL & NoSQL Databases * Key-Value Stores like Redis, DynamoDB * Solr & ElasticSearch Implementations * Serverless Python Application deployments on AWS Lambda (my new favorite) * Wordpress Customization and Deployment * Javascript, HTML & CSS * Dash and Plotly Dashboards * Pandas Data Analysis * ETL Systems * Quantopian I can also help you with Pandas, NumPy (rudi...
Hire Now
Freelance Wordpres developer in Toronto, Canada
Experienced DevOps & PHP Professional
Certifications: Linux Administration, Server Administration, Windows Server 2008 Administration, Windows XP Desktop Administration, Microsoft Excel System Infrastructure & Administration: - Designed, Built & Implemented Server Architecture currently serving over 5 Million Unique Visitors/Mo - Implemented Virtualization Technologies including VMWare ESXi - Deployed Zimbra CE Mail Server - Worked with Oracle, inc. to purchase & implement MySQL Enterprise Server software - Developed MySQL Replication setup including hot backup - Deployed Multiple Firewall configurations (software and hardware) - Hardware Load Balancing - Deployed Microsoft SQL Server - XMPP (Messaging) server to allow for secure internal communication - Custom Built NAS (Network Accessable Storage) servers base...
Hire Now
Freelance Wordpres developer in Tejgaon, Bangladesh
Full stack developer
I have been working in IT arena for about 6 years in different renowned companies which were very helpful to enrich my skill and efficiency to build the better with client's satisfaction. Among the projects I have worked in , wp user frontend can be mentioned, a product of wordpress by weDevs. I have worked in this product when I was there. Besides, I have also worked with Dokan and Project Manager plugin. My area of specialization is wordpress, laravel and codeignite. And in JS I prefer Vue.js and jquery. Besides , I have good command over HTML and CSS as well.
Are You a
Wordpres
Developer?
Get paid while making an impact. Become a Codementor for the next wave of makers.
Apply Now