Freelance Wireframing Developers Available for Hire
Hire Now
Freelance Wireframing developer in Troy, United States
Web Designer willing to go the extra mile
I've been doing wireframes since I became a Web Designer. I can help you create and critique your wireframes in order to get them in good shape for the design phase. Here's a note a made in this great article: Getting Started with Wireframes https://medium.com/@ricardozea/i-ll-share-this-with-everyone-as-well-eeb237dd4e04#.p0t25lkt6
Hire Now
Freelance Wireframing developer in Prague, Czechia
iOS developer (5 years, involved in 35+ projects) and teacher (private and university courses, talks)
Available in all timezones. Excelent English. From single person projects to Czech e-commerce app of 2017, from an Australian startup to large international clients in retail, telecommunications and banking, from teaching talented kids to giving talks on functional programming, I've seen a lot of iOS thoughout the years. My job has always been not just to make great apps, but also to improve the quality of development on all of our projects. I think we need to talk. Allow me to clean up your code, spruce up your app architecture and teach you all you need to know about Swift and iOS in the process. I can propose multiple solutions to any problem, and choose the one right for you. Also, feel free to use the sentence "Just shut up and fix my code." at any time during our session.
Hire Now
Freelance Wireframing developer in Minneapolis, United States
Product Strategist, UI/UX designer & FED 10+ yrs Exp in web tech, Google Expert, Certified Design Sprint Master
Wireframes are a key part of the information flow for any interactive project. I've been building these in varying fidelity for years using pen/paper, Omnigraffle and Axure. We can talk about everything from what content should be included to speeding up your workflow. I can help you with fidelity (and what that even means) as well as crafting questions to get you the best feedback.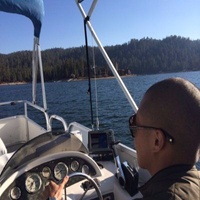 Hire Now
Freelance Wireframing developer in Palo Alto, United States
Experienced Visionary Tech Leader
Are you searching for a Senior hands on tech leader with a proven ability to develop high-performance applications and technical innovations? If so, please consider getting in touch. Since 2007, I have served as a software engineer in automotive, banking and entertainment sector, where I have been repeatedly recognized for developing innovative solutions for multimillion-dollar, globally deployed software and systems. I am responsible for full lifecycle development of next-generation software, from initial requirement gathering to design, coding, testing, documentation and implementation. Known for excellent client-facing skills, I have participated in proposals and presentations that have landed six-figure contracts. I also excel in merging business and user needs into high-quality, cost-...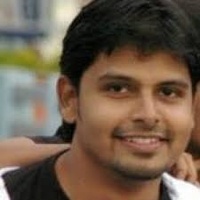 Hire Now
Freelance Wireframing developer in Chennai, India
I've been in the web design and development industry for almost 6.5 years and I'm passionate about quality work done quickly and efficiently.
I'm Gobinath Mahalingam and I'm a Full stack web developer and an avid learner. I've been in the web design and development industry for almost 7 years and I'm passionate about quality work done quickly and efficiently. I create tools to improve workflow and help companies and developers learn emerging technologies to stay ahead of the curve.I specialize in web development technologies including HTML5, CSS, Javascript, LESS, SASS, jQuery, Bootstrap, Grunt, AngularJS, and more.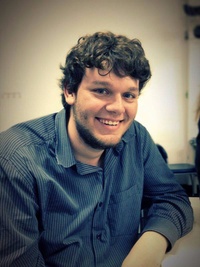 Hire Now
Freelance Wireframing developer in Ottawa, Canada
Usability Engineer at Philips
User researcher experienced with research methodologies varying from contextual interviews, focus groups and user shadowing to usability testing and heuristic evaluations. B.Sc in Computer Science from University of São Paulo with emphasis in Data Engineering and Web Development and Specialist in Digital Design and New Medias from Belas Artes. Working since 2011 with usability and user experience on several business domains from Logistics to Healthcare including social networks, e-commerce and financial services with Brazilian and International companies.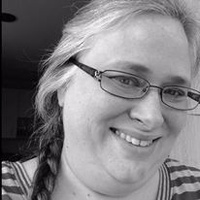 Hire Now
Freelance Wireframing developer in Medford, United States
UX Facinated Front End Engineer
I've been a front-end engineer since Netscape was a dominant browser and still love it. Helping new engineers with the fundamentals is fun! No question is 'dumb' or 'too basic'. For work I particularly love rapid prototyping, UI 'fit and finish' work, responsive design challenges, and solving finicky CSS problems. I don't have a GitHub account, but some bitbucket projects are listed over at http://jordana.riley.name/.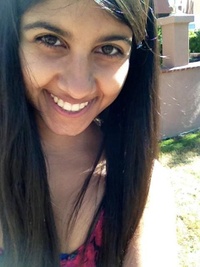 Hire Now
Freelance Wireframing developer in Los Angeles, United States
iOS Dev, UI/UX Designer, and Creative Technologist
I am passionate about building scalable software, crafting engaging and intuitive interactions, and teaching. I love helping people of all backgrounds solve problems. I've previously mentored students remotely in web development and Java. Currently, I help professors at the University of Southern California teach iOS development using Objective-C and Swift. I am a strong advocate for rapid prototyping with different tools and approaches and believe that a prototype is worth a 1000 meetings! I am interested in all stages of a product: ideation, prototyping, user research, execution, etc and can offer strategic advice for where to start after having that initial idea.
Hire Now
Freelance Wireframing developer in Quito, Ecuador
Experienced Teacher, iOS Developer, UX Designer.
----- I'm currently travelling and may take a long time to reply / not be available for sessions. I apologize for this in advance. ----- I'm a UX Designer at a big enterprise company. I'm also an iOS Developer for fun and on side projects. I have my eye on much more than just an algorithm or a database. I specialize in thinking about the whole project. From the high level planning to making sure that every last screen is pixel perfect, I can help with all of it. - App ideation - Interaction Design and Usability - Visual Design and Asset Creation - Development (UIKit, Swift, Objective-C) - Launching in the App Store My Apps: http://www.saturdayapps.com Portfolio: http://www.jeffburg.com iOS Development Blog: http://iosdevbydesign.tumblr.com Dribbble: https://dribbble.com/jeffreybergier G...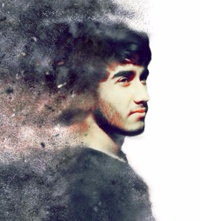 Hire Now
Freelance Wireframing developer in Delhi, India
UI/UX Designer | Front End Developer | Design Consultant
Building a websites is easy, but designing one takes skills. Everything is designed but only few things are designed well so don't hesitate to ask questions :) I am experienced Front End Developer and UI Designer. I have been to lot of hackathons and designathons ,won a few including IIIT Delhi minimal UI design.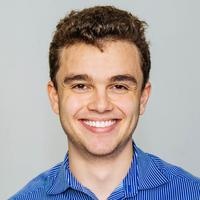 Hire Now
Freelance Wireframing developer in New York, United States
JS, Backbone, and Data Viz Expert (Great for Mentoring, Second Set Of Eyes, Architecture, Tough Bugs)
A little bit about me: - Backbone.js expert - Worked with very large Data Visualization projects for the NY Fed and WSJ including maps, scatterplots, and all sort of D3 craziness - I work as a FrontEnd Engineer at a Series C enterprise software startup - I own a startup Software Consultancy called Oselot (making Enterprise Workflow software). - I also am an owner in a Semantic Web Tech firm (Datrixo.com). We basically are pioneers in using RDF for business and are currently applying this powerful cutting edge tech to anything from finance to cannibis. - I worked at large companies such as the Federal Reserve, WSJ as well as small companies. startups, and web shops - HUUUUGE proponent of Pair Programming. @ Fed I pioneered a team room where I spent ~ 90% of my coding time in Senior - Seni...
Hire Now
Freelance Wireframing developer in Spokane, United States
Principal UI / UX Designer
I am a Full-Stack Designer (Visual Design / Front End Dev / UX) with over 7 years total of experience. I specialize in functional and visually appealing user experience and user-centric ecommerce web design, conversion & optimization, cohesion in brand identity and visual messaging for responsive web & mobile-friendly websites and native mobile apps. My platform of choice is Shopify. I am a creative, curious, self-driven problem-solver.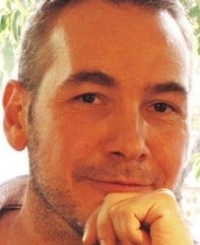 Hire Now
Freelance Wireframing developer in Madrid, Spain
Ecommerce entrepreneur specialized in Analytics, UX and Conversion.
Passionate about ecommerce, web analytics, user experience an entrepreneurship. I have a Physics degree and a master in Mathematics. When it comes to build and improve a website, I combine analytical thinking to understand trends from traffic data with empathetic thinking to put myself in the visitor shoes. Improve a website means, in my opinion, to provide a better user experience and to get better conversion rates. To achieve this, in the one hand you need to be able to synthesize data and, in the other hand, to understand the reasons why people visit your website, which can't be done only by analyzing traffic data, but also using qualitative techniques such as surveys or "Personas" studies.
Hire Now
Freelance Wireframing developer in Minneapolis, United States
UX Design ( Apple, TEDx, Mintbox Design)
Principal designer of Mintboxx. Through experiences with Facebook, Apple, and Yelp to founding startups, Holly has been involved largely with Strategy, Design, and Project Management which all transfer to unique positioning as a Design Strategist. She holds a Master's & Bachelor's degree in Technology from Purdue University, and a concentrated background in select MBA studies. She's also studied philosophy, early stage computer programming, and economics, giving a slight edge on related industries — yielding a more holistic perspective to strategic decision making (especially with regards to the tech industry). Holly has won over 10 awards including one from Apple and spoken at global conferences including TEDx. Holly has a proven track record for leading teams in tech strategy and soci...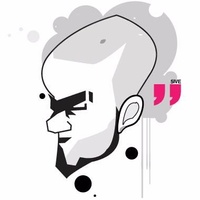 Hire Now
Freelance Wireframing developer in Freiburg, Germany
ui/ux designer /// coder /// web app mobile /// perfectionist
/// freelance web / ui + ux / mobile / screen designer & developer /// 16 years experience in design & code /// <3 artcrimes / basketball / hiphop / skateboarding /// nice.guy :)
Are You a
Wireframing
Developer?
Get paid while making an impact. Become a Codementor for the next wave of makers.
Apply Now