Freelance Winforms Developers Available for Hire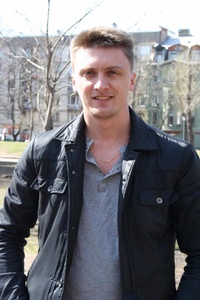 Hire Now
Freelance Winforms developer in St Petersburg, Russia
Senior Software Developer and System Architect
Creating applications with beautiful and modern design.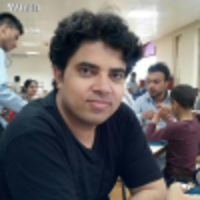 Hire Now
Freelance Winforms developer in Rawalpindi, Pakistan
Expert Visual Basic, C# and JavaScript Developer
I am an expert Visual Basic developer with over 15 years of experience. I am highly talented and skilled in problem solving and understanding complex and large code base.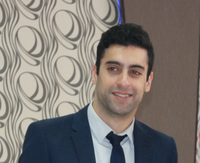 Hire Now
Freelance Winforms developer in The Hague, Netherlands
Full-Stack IT Specialist | Championing Innovation
Whether it's the development of an application, troubleshooting an issue, advising or mentoring. I can help you reach your goal in a fast and efficient way. Send me a message to discuss your next project.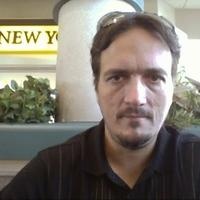 Hire Now
Freelance Winforms developer in Toronto, Canada
Started programming at age 12 in 1988 on a Commodore VIC-20. Worked in multiple industries developing various types of software. Decades of experience.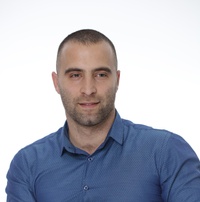 Hire Now
Freelance Winforms developer in Belgrade, Serbia
iOS Software Architect
10+ years of experience with iOS and over 135 iOS applications written in Objective-C and Swift. 10+ years of lecturing experience (iOS, OOP, Software Architecture) Lecturing others is my first love - and I have a tone of experience in that field. I started teaching others math, electronics, electrotechnic and after some time - I've started working for couple of IT schools where I teach iOS and learn people to think differently. Check out my blog: https://djuroalfirevic.com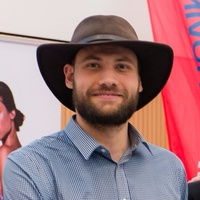 Hire Now
Freelance Winforms developer in Werkhoven, Netherlands
Test-driven developer, data scientist and engineer
Developer by day, programmer by night. I obtained a master of science in civil engineering (computer science) and participated - together with several teams - in programming contests and hackathlons. I answer questions on StackOverflow on a daily basis and wrote courses on Artificial Intelligence and Digital Electronics. I worked as a researcher in the field of hyperheuristics (artificial intelligence), a teaching assistant in computer science and as a data scientist and technical lead developer in an AI startup. During my spare time I developed small (and larger) projects to help with daily routine. For me, a computer should aim to automate everything that is boring, such that one can pay more attention to what is interesting in life. After each session, I aim to write a document (usu...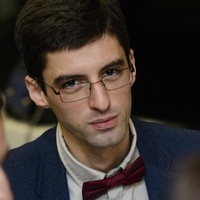 Hire Now
Freelance Winforms developer in Tbilisi, Georgia
Experienced software developer who always tries to meet and exceed your expectations.
I am a software developer with 10 years of experience. I works mainly with C#, SQL Servers, ASP.NET MVC, Entity Framework, Xamarin, Android, iOS, and WinForms. I have worked on a wide variety of applications including small console applications, Windows Services, enterprise web applications, desktop applications, web services, and Mac applications. I have also made contributions to open source projects at GitHub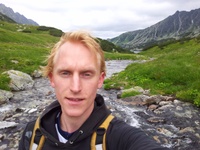 Hire Now
Freelance Winforms developer in Amsterdam, Netherlands
Freelance Software Engineer
Adventurous ideas motivate me to explore new possibilities. Besides that I have an eye for detail and quickly have a strong commitment to achieve high quality. In my work this leads to technological advance. Modern art that involves technology can inspire me. It is important for me to work on something that I believe is a beneficial contribution to the world. Keywords: Analytical, Perfectionist, Technical, Adventurous, Helpsome, Curious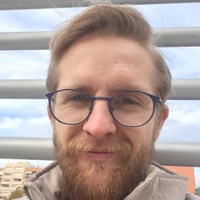 Hire Now
Freelance Winforms developer in Città di Castello, Italy
Software Developer
I started studying C# in 2008 and doing little projects for personal use until I started developing .net solutions full time in 2011 and I'm keep doing so. In the same time starting in 2009 I studied HTML,CSS,JS and PHP and later on started working part-time mainly with PHP,HTML and JS. From 2015 on I've been developing several mobile applications for both Windows Phone and iOS. I probably skipped something but you'll find out ;)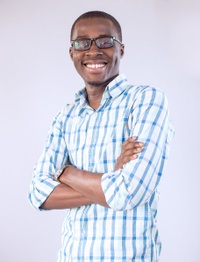 Hire Now
Freelance Winforms developer in Suleja, Nigeria
Fullstack developer, Excellent communicator.
Hi! You can call me Ahmed. I am a full stack developer and I have been programming fulltime since 2012. I have extensive experience building projects on both proprietary and open source platforms. I currently lead a development team and what I love most about what I do is mentoring while still actively contributing code to different projects that we work on. My philosophy towards programming and development is that languages, frameworks and technologies that exist are only here to serve as tools to solve our problems. As long as you can conceptualize your solutions, you can implement elegantly. I'm a native English speaker. I particulary enjoy the process of contributing to the learning journey of developers that are just starting out. I make time for freelance projects that are exc...
Hire Now
Freelance Winforms developer in Cagliari, Italy
Polyglot developer
I am a passionate Linux enthusiast turned Software Developer, happy when solving problems in a different/creative way or when troubleshooting freaking bugs. I love C based programming languages, Software Development Tools and Databases. I've worked with several programming languages and explored many technologies so far even though at the moment mainly involved with Java development. Started loving the Mac since 2008 I usually develop and experiment on the Apple ecosystem in my spare time in addition to tinkering with the Raspberry Pi. Specialties: Java, Eclipse, Objective-C, Agile methodologies, continuous integration, web development, scripting languages like: Python, Perl and Bash. Vim and Git fanatic.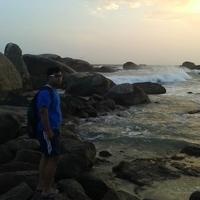 Hire Now
Freelance Winforms developer in Indore, India
Senior Full Stack Software Developer and R expert
I am 2010 graduate batch from Michigan State University having Bachelors degree in Mathematics. From then I have worked with a breadth of companies from software giant EBAY to a 1 year old startups. In EBAY, I have lead a team of 4 engineers. I have solid grasp of software engineering and worked with very interesting technologies.
Hire Now
Freelance Winforms developer in Lagos, Nigeria
Software Engineer, Technical Consultant, Author
I am a passionate lover of technology, computing and software development. I have been programming since I was a teenager with experience building several High performance enterprise applications in different domains. I currently work as Technical Consultant and consult on wide range of technologies for financial institutions and telcos. I love open source technology and I try to give back to the community through blogging in my spare time. I am in the process of finishing my first book, https://www.packtpub.com/application-development/c-7-test-driven-development. I hold both Bachelor and Master degrees in Computer Science and have few Microsoft and Teradata certifications attached to my portfolio :)
Hire Now
Freelance Winforms developer in Nolensville, United States
Results-oriented software problem solver
I love solving problems. My favorite thing is making somebody's life easier, and there's no such thing as something I'm not willing to tackle (hence the unfortunate

WinForms

experience). I believe success can only be judged by the end result.
Hire Now
Freelance Winforms developer in Bloomsburg, United States
.Net MVP, VB Guru
Reed Kimble has been involved with .Net since its release, has won numerous TechNet Wiki Guru Awards, and is Microsoft MVP in .Net technologies. In addition to LOB (line of business) applications, Reed also has a firm background in video game design and development including custom 2D game engine design in Windows Forms applications, Unity3D development, and RPGMaker.
Are You a
Winforms
Developer?
Get paid while making an impact. Become a Codementor for the next wave of makers.
Apply Now