Freelance Winforms Developers Available for Hire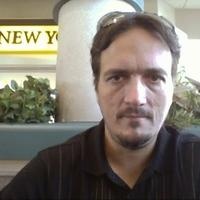 Hire Now
Freelance Winforms developer in Ashburn, United States
Started programming at age 12 in 1988 on a Commodore VIC-20. Worked in multiple industries developing various types of software. Decades of experience.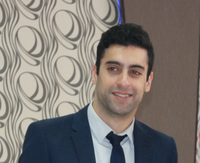 Hire Now
Freelance Winforms developer in Eindhoven, Netherlands
Full-Stack IT Professional | Championing Innovation
Whether it's the development of an application, troubleshooting an issue, advising or mentoring. I can help you reach your goal in a fast and efficient way. Send me a message to discuss your next project.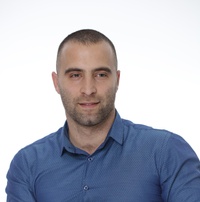 Hire Now
Freelance Winforms developer in Ashburn, United States
iOS Software Architect
10+ years of experience with iOS and over 135 iOS applications written in Objective-C and Swift. 10+ years of lecturing experience (iOS, OOP, Software Architecture) Lecturing others is my first love - and I have a tone of experience in that field. I started teaching others math, electronics, electrotechnic and after some time - I've started working for couple of IT schools where I teach iOS and learn people to think differently. Check out my blog: https://djuroalfirevic.com
Hire Now
Freelance Winforms developer in Nolensville, United States
Results-oriented software problem solver
I love solving problems. My favorite thing is making somebody's life easier, and there's no such thing as something I'm not willing to tackle (hence the unfortunate

WinForms

experience). I believe success can only be judged by the end result.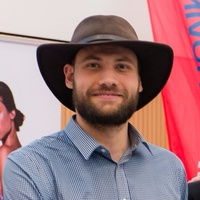 Hire Now
Freelance Winforms developer in Ashburn, United States
Test-driven developer, data scientist and engineer
Developer by day, programmer by night. I obtained a master of science in civil engineering (computer science) and participated - together with several teams - in programming contests and hackathlons. I answer questions on StackOverflow on a daily basis and wrote courses on Artificial Intelligence and Digital Electronics. I worked as a researcher in the field of hyperheuristics (artificial intelligence), a teaching assistant in computer science and as a data scientist and technical lead developer in an AI startup. During my spare time I developed small (and larger) projects to help with daily routine. For me, a computer should aim to automate everything that is boring, such that one can pay more attention to what is interesting in life. After each session, I aim to write a document (usu...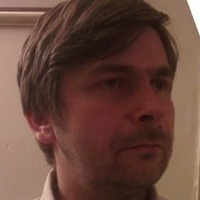 Hire Now
Freelance Winforms developer in Zagreb, Croatia
Highly accomplished and motivated seasoned professional with over 16 years of combined software engineering, business analysis and entrepreneurship experience
I work with (and lead) others in a manner that promotes development of necessary skills, knowledge and understanding needed for each specific business process from end user's perspective.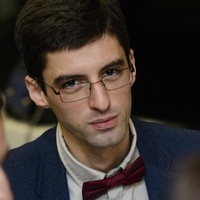 Hire Now
Freelance Winforms developer in Tbilisi, Georgia
Experienced software developer who always tries to meet and exceed your expectations.
I am a software developer with 10 years of experience. I works mainly with C#, SQL Servers, ASP.NET MVC, Entity Framework, Xamarin, Android, iOS, and WinForms. I have worked on a wide variety of applications including small console applications, Windows Services, enterprise web applications, desktop applications, web services, and Mac applications. I have also made contributions to open source projects at GitHub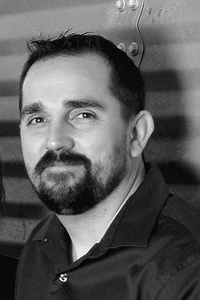 Hire Now
Freelance Winforms developer in Cameron, United States
Software architect and Sr Developer
With over a decade of software development in increasingly complex environments, I'm well versed in the SDLC at both a small business and enterprise level. My background in the financial sector enables me to provide insight into the unique challenges companies working in that sector face. I have worked as a principal in a small firm, and as a Lead Developer/Architect in a large corporation giving me a broad base of experience. I can respect the processes and procedures of corporate culture while still fighting for the agility and sense of purpose that small companies can provide. My focus is on the Microsoft stack, although I've worked in other technologies over the years as well.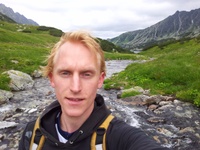 Hire Now
Freelance Winforms developer in Ashburn, United States
Freelance Software Engineer
Adventurous ideas motivate me to explore new possibilities. Besides that I have an eye for detail and quickly have a strong commitment to achieve high quality. In my work this leads to technological advance. Modern art that involves technology can inspire me. It is important for me to work on something that I believe is a beneficial contribution to the world. Keywords: Analytical, Perfectionist, Technical, Adventurous, Helpsome, Curious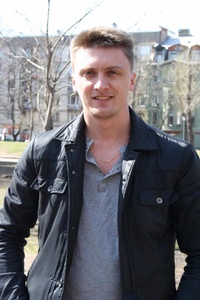 Hire Now
Freelance Winforms developer in Ashburn, United States
Senior Software Developer and System Architect
Creating applications with beautiful and modern design.
Hire Now
Freelance Winforms developer in Charlotte, United States
Senior Software Engineer at VTC Secure
As a Software Engineer I embrace the challenge of creating well designed source code that is reusable. I also enjoy ensuring that the applications that I work with achieve accessibility standards. I believe that high quality software must be well designed and written in such a format as to ensure both its functionality and its maintainability.
Hire Now
Freelance Winforms developer in Rockville, United States
Mobile developer with large scale native applications on several platforms.
Mobile Architect at AudioAddict, Inc. I have broad experience with native iOS, Android, Windows Phone, and BlackBerry development. Presently I spend a lot of time working with both Xamarin & ASP.NET Web API in C#. I have dealt with large scale mobile deployments and Ruby on Rails backends to support them.
Hire Now
Freelance Winforms developer in Ashburn, United States
Patient problem solver, Advice and Teaching. I want to help.
Senior Software Developer at Bespoke Team, I love to teach others and actually this site really suits my spare time. I'll try keep my costs low so you guys can use me as much as you need. I can help you with debugging and problem resolution or can provide advice or training in the area you're working with. I am patient and do not discriminate, if you struggle with English that isn't a problem, I will try my best to help. Any age, gender or background you will be treated like all my other students. If you have any worries about your ability to develop (e.g. complexity) or progress (e.g. time, life, cost), or any disabilities (e.g. dyslexia, sign) don't hesitate to contact me for a no obligation discussion where we can discuss your needs without incurring any cost. To find out mo...
Hire Now
Freelance Winforms developer in Ashburn, United States
Expert Fullstack Developer/Web Specialist Consultant over 12+ years dev experience.
Rudolph Koegelenberg is working as a Web Specialist Consultant / Fullstack Web Developer. Passionate about tech, eager to learn new things and also teach. With over 12+ years in experience using various platforms ranging from C# + ASP.NET Core / / ServiceStack.NET / Node.js / Vue.js / JavaScript / jQuery and Angular.js / HTML & CSS / SASS / PHP / Wordpress / MySQL / MS SQL / MongoDB
Hire Now
Freelance Winforms developer in Ashburn, United States
.Net MVP, VB Guru
Reed Kimble has been involved with .Net since its release, has won numerous TechNet Wiki Guru Awards, and is Microsoft MVP in .Net technologies. In addition to LOB (line of business) applications, Reed also has a firm background in video game design and development including custom 2D game engine design in Windows Forms applications, Unity3D development, and RPGMaker.
Are You a
Winforms
Developer?
Get paid while making an impact. Become a Codementor for the next wave of makers.
Apply Now