Freelance Windows universal Developers Available for Hire
Hire Now
Freelance Windows universal developer in Manaus, Brazil
I was the first one to work with this technology on my company and now my team is the reference about this technology
Hire Now
Freelance Windows universal developer in Krakow, Poland
.
Converted successfully my Win32 app to windows store
Hire Now
Freelance Windows universal developer in Ashburn, United States
Author, Hacker, Entrepreneur, Conference Organizer, Startup Mentor
@TheIronYard, @DestinationCode, @SpaceCityConfs, mentor @stationhouston, INFOSEC, Lisper + λ, @CapitalFactory alum, @HoustonJS, @toptal, http://mkeas.org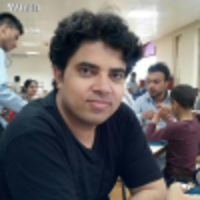 Hire Now
Freelance Windows universal developer in Rawalpindi, Pakistan
Expert Visual Basic, C# and JavaScript Developer
I am an expert Visual Basic developer with over 15 years of experience. I am highly talented and skilled in problem solving and understanding complex and large code base.
Hire Now
Freelance Windows universal developer in Rochester, United Kingdom
Experienced (12+ years) C# and .NET developer with a commitment to SOLID and Test Driven Development
My business, Tigra Astronomy, specializes in producing software, instruments and automation systems for astronomers. The majority of our work is hardware/software interface and observatory automation and we specialise in ASCOM drivers using C# and .net but we also do many other things. I've used C# and .Net almost exclusively for more than 10 years ever since it was first introduced in 2001. In total, I have more than 30 years' experience of software development, spanning embedded systems, telephony, communications, web/ecommerce, astronomy and things too numerous to list. I'm dedicated to the concept of continuous self-improvement and I try to adopt modern, agile practices and our internal processes are based around Atlassian Jira, Stash and Fisheye; Git with GitFlow; and TeamCity c...
Hire Now
Freelance Windows universal developer in Austin, United States
Independent Consultant / wbsimms.com
NOTE: I'm not available to complete homework assignments. What I do Hint: I'm more than a software developer Software delivery is hard. There are many tiny details that need to be considered, technologies to master, and business cases to learn. Delivering working software is a huge challenge. It's also expensive. A small software development team (2 good developers and a project manager) can easily cost $250,000/year. Finally, it's risky. Studies have shown that most projects are 6 to 12 months behind schedule and 50 to 100% over budget. We try to deliver software: 1.With high quality 2.On budget 3.On time I present topics and give talks to help developers and Agile Managers hit those goals. I provide services as an information resource for .NET Developers and Ag...
Hire Now
Freelance Windows universal developer in Ahmedabad, India
.NET, C# & Xamarin stack code monkey, hoping since 8+ years
Throw me some C# or .NET or Xamarin, I live on that. Your problem will be casted to acceptable solution !!
Hire Now
Freelance Windows universal developer in Imsida, Malta
Experienced .Net developer
.Net Developer, with more than 7 years programming and application development experience. Has proven skills in developme nt different kinds of applications (web, desktop, SOA) using C# and Microsoft .NET technologies (WPF, WCF, ASP.NET MVC, etc.) and third - party frameworks (NHibernate, Moq, NUnit, etc.). Has wide experience in implementing solid solutions, solving hard problems, performance tuning and optimization.
Hire Now
Freelance Windows universal developer in Poplar, United Kingdom
Software Development Consultant
Software developer with 17+ year experience specialized in Microsoft Technologies. .NET, C# and XAML development specialist. Microsoft Certified Developer and Xamarin Certified Mobile Developer. Microsoft Most Valuable Professional (MVP) for Windows Development. Creator and main developer of the open-source Cimbalino Toolkit (http://cimbalino.org), one of the most used toolkits for Windows 10 and Windows Phone app development.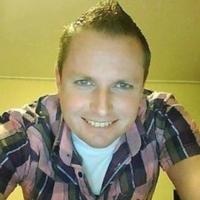 Hire Now
Freelance Windows universal developer in Oosterhout, Netherlands
Windows 10 (Mobile) & Xamarin app developer
Freelance app developer and owner of the GoedWare app development company. .Net development (C#) is my main expertise and I have specialized myself in app development using the .Net Framework. My main focus is Windows 10 (Mobile) app development and creating apps for Android & iOS using the Xamarin tools (www.xamarin.com). Some apps that are powered by GoedWare: * MEGA Privacy for Windows Phone * Ricoh myPrint for Windows Phone * Opwaarderen.nl, Aufladen.de, T-Mobile, KPN, Lebara etc for Windows Phone * TV-Films NL for Windows Phone * EuroDev for Windows Phone * GlutenInfo for Windows Phone * Hawk-Eye Tennis for Android & Windows 10
Hire Now
Freelance Windows universal developer in Ashburn, United States
Partner at Crafting Bytes / Microsoft C# MVP
I am founding partner at Crafting Bytes a small software development shop dedicated to the craft of software development. We focus on high quality software, efficient process, and overall satisfaction. I have been a Microsoft MVP for C# since 2010 http://mvp.microsoft.com/en-us/mvp/Brad%20Cunningham-4027168 I have over 15 years of industry experience developing a wide range of desktop and web based applications for many different industries. I am regular speaker at the Southern California Rock and Roll code camp events and the San Diego .NET User group I am the co-chairman of the San Diego Tech Immersion Group. http://sdtig.com I am an associate professor of C# at UCSD I teach all things .NET related for DevelopMentor
Need to Hire a Senior
Windows universal
Developer?
Get Started
Are You a
Windows universal
Developer?
Get paid while making an impact. Become a Codementor for the next wave of makers.
Apply Now