Freelance Windows azure queues Developers Available for Hire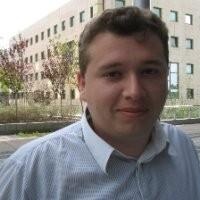 Hire Now
Freelance Windows azure queues developer in Netivot, Israel
CTO at Startup Company
Worked from the first version of Azure up to SDK 2.6, Working with the Cloud architecture and design, including best practices
Hire Now
Freelance Windows azure queues developer in Ahmedabad, India
.NET, C# & Xamarin stack code monkey, hoping since 8+ years
Throw me some C# or .NET or Xamarin, I live on that. Your problem will be casted to acceptable solution !!
Hire Now
Freelance Windows azure queues developer in Istanbul, Turkey
I'm a Microsoft Certified Solution Developer (in Web Apps) with over 5 years of experience using C# MVC and Microsoft Azure cloud services to develop highly scalable and secure solutions with a track record to back that up.
I'm a Full Stack developer specialising mostly in C#, ASP.NET MVC, Entity Framework and Azure, though you'll also find me dipping my toe into the IoT pond as well, developing firmware for microcontrollers / embedded systems with C. If you would like to find out more about me, you should check out my LinkedIn (see recommendations), GitHub and Stack Overflow profiles (in addition to my existing reviews here.)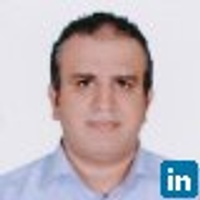 Hire Now
Freelance Windows azure queues developer in Cairo, Egypt
Software Architect and Development Manager
Leverage technical expertise on software architecture and design to provide exceptional mission critical enterprise software solutions. Experience including leading teams, healthcare solutions and cloud computing. Known for creating and implementing large scale applications that scale up with industry requirements and lead the team to do so through organization process. Experienced on medical software standards to enable healthcare industry with connected solutions. Has wide experience on entrepreneurship through co-founding 2 healthcare software solutions startups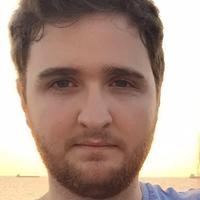 Hire Now
Freelance Windows azure queues developer in Bellevue, United States
Team Lead & Senior Software Engineer at Microsoft, Azure team. Web development expert: Azure, ASP.NET, JavaScript
- Senior Software Engineering Manager at the Azure team in Microsoft. - Over 10 years of experience in the Microsoft web stack: ASP.NET MVC, C#, Azure, Entity Framework - Over 7 years of experience in JavaScript, JQuery, knockout.js, bootstrap, LESS, CSS, HTML
Hire Now
Freelance Windows azure queues developer in New Delhi, India
I am a technology geek and have been privileged to work on many challenging technology products enabling complex business requirements. Area of expertise - ASP.NET, MVC, C#, WCF, MS Azure, Sql Server - SOA, REST, SOAP - UI Design & Development (CSS ,Jquery) - Database Development - Web development on .Net Technologies - ORM - (Linq to sql, Entiry Framework) - Architecture - N-tier, N-Layer, MVC, MVVM I am a big fan of efficiency and effectiveness when it comes to Software Engineering. I am strong in agile development methodologies and overall technical leadership with focus on scalable quality oriented development, good adherence to standard coding guidelines & principle, I practice TDD and use tools to manage a complete automated build, release and code management environment.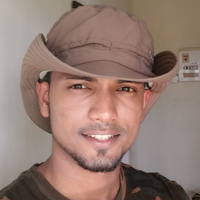 Hire Now
Freelance Windows azure queues developer in Kochi, India
If I pinged you, I can help you! Cloud + ML at Microsoft!
I work at Microsoft Azure Infrastructure Management (AIM India). My day to day work involve applied data science, statistics, cloud services, distributed systems, hybrid network scenarios and UI/UX. I have worked (atleast one project) on technologies which involve: Mobile development (Android, IOS), Web (frontend, backend with php, python, node.js, asp.net), Augmented Reality (Hololens), IOT (Arduino, BeagleBoard, Windows IOT Core), Windows app (UWP, WPF, WFA), Chrome/Mozilla Extensions, jQuery libraries, Apache Modules and php libraries (infosec).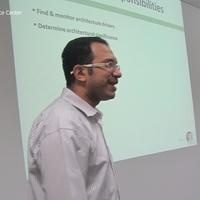 Hire Now
Freelance Windows azure queues developer in Cairo, Egypt
Software Engineer, Research and Development
Works as a Consultant and a Research Engineer in the R&D department for SECC(Software Engineering Competence Center) with 15+ years of experience in Software Industry, 7+ years of them sharing in leadership and strategic positions. He provides consultation to organizations on how to maintain a strong Software Architecture that supports Business Agility. He helped to shape strategies for organizations in the software industry and international NGOs. He provided consultations to startups to model their business and construct their business plans locally and internationally. During his experience as a teaching assistant, he guided many students in finding innovative business ideas that turned to be successful startups later on. Mustafa has a strong experience in Lean Management using Agile Me...
Need to Hire a Senior
Windows azure queues
Developer?
Get Started
Are You a
Windows azure queues
Developer?
Get paid while making an impact. Become a Codementor for the next wave of makers.
Apply Now