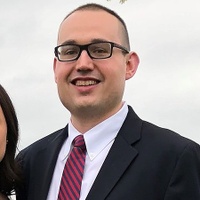 William Griffith
Architecting, Developing, and Implementing Big Data Analytics and Cloud Solutions. Big on Spring Framework, AWS, Spark and Hadoop
$15.00
For every 15 minutes
Experienced Big Data and Analytics Engineer. Lead multiple projects across different firms implementing both greenfield cloud and on prem solutions as well as migrated legacy systems to the cloud. Spring Boot Junkie. I am very interested in the fields of Data Engineering, Data Science, Machine Learning, Data Visualization and Cloud Computing. Have worked in Logistics, FinTech and AdTech as well as public sector. Prior Statistical Analysis and Lean/Six Sigma experience, major proponent of data driven decision making.
How and why I built AWS Hybrid Data Ecosystem
About me I am a Data Engineer with a passion for analytics and building advanced streaming analytics applications The problem I wanted to solve Allow data to be ingested from on prem to cloud, then...