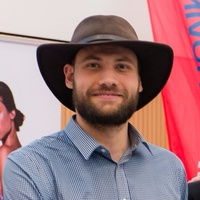 Willem Van Onsem
Test-driven developer, data scientist and engineer
For every 15 minutes
Developer by day, programmer by night. I obtained a master of science in civil engineering (computer science) and participated - together with several teams - in programming contests and hackathlons. I answer questions on StackOverflow on a daily basis and wrote courses on Artificial Intelligence and Digital Electronics. I worked as a researcher in the field of hyperheuristics (artificial intelligence), a teaching assistant in computer science and as a data scientist and technical lead developer in an AI startup. During my spare time I developed small (and larger) projects to help with daily routine. For me, a computer should aim to automate everything that is boring, such that one can pay more attention to what is interesting in life. After each session, I aim to write a document (usually within one week) that describes what we discussed. The public gpg key can be found here: https://pgp.mit.edu/pks/lookup?op=vindex&search=0x6A148004A6024E2B Usually available between 17:30 - 21:30 UTC (monday to friday) and 9:30 - 21:30 UTC (weekend). See for time conversions https://goo.gl/eWdDCG (week days) and https://goo.gl/kdvMsa (weekends) The proof of the pudding is in the eating, I hope to publish a number of sample projects on my 4Shared page: https://www.4shared.com/folder/6o8-cHxP/codementor.html
Github repositories
publications
A repository for the LaTeX code written for several publications. The finals of these publications are posted on the Scribd (http://www.scribd.com/WillemVanOnsem) and 4shared page (http://www.4shared.com/u/rPjCz-aM/Van_Onsem_Willem.html).
jahmm
An implementation of Hidden Markov Models in Java
Average Rating
5.0
(5 ratings)
He is a genius! Very smart guy, will solve your problems quickly.
Took time out of his day to help with a recursion issue. Really helped me understand what was going on in my problem. I highly recommend him for anything related to python!
Willem is amazing! He's super professional, very helpful, and finished the job very quickly along with detailed explanation of his work. So thankful!
Willem was a great help, very knowledgeable, professional and courteous.