Not looking for Wifi Developers? Find other types of developers: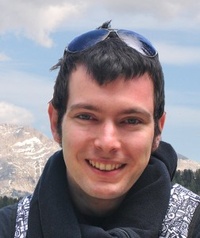 View Profile
Freelance Wifi developer in Central District, Hong Kong
Director at Flavours from Apulia / Mandelbit Limited
When I became a contributor of the batman-adv project, I also started to deepen the 802.11 protocol (which I already studied during my Master's degree) and since then I always had particular attention for IBSS/Ad-Hoc mode as it is the main mode being used in mesh networks. During my days at Open Mesh I often had to debug

wifi

driver problems or incompatibilities between different devices.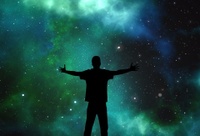 View Profile
Freelance Wifi developer in 6th of October City, Egypt
Control engineer and Arduino freelancer who loves to make use of theories to implement interesting products and applications!
I enjoy binding different branches of engineering together, so that's why I chose to be Mechatronics and control engineer. In Mechatronics, you play with electronics, mechanics, programming, and control theory to make superb applications and products. The name of the game is successful integration between different domains, which is a missing skill searched by many engineers, and needed by many Start-ups.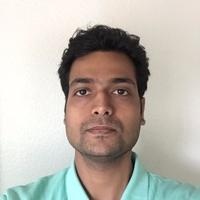 View Profile
Freelance Wifi developer in Jaipur, India
Consultant | Technical Speaker | Startup Founder | Full Stack Developer | Chatbots | AI | Machine Learning | JavaScript | jQuery | NodeJS | AngularJS | MongoDB | MeteorJS | ElasticSearch | Firebase | Android | Ionic | Mocha | Digitalocean | MySQL
** Full Time Consultant, Entrepreneur, Developer. ** ** One Minute Quick Video Intro : https://www.youtube.com/watch?v=ylxt9a-izOw ** Most Searched for Consultant For Chatbots and Voice enabled Apps** ** Have Build Products for Startups and Large Enterprises. ** ** Consult Startups with their Product. ** ** You will not be Charged if i am not able to Resolve your Issue.** **Go Ahead and Schedule a Session with me, I would love to talk to you ! :-) **
View Profile
Freelance Wifi developer in Eagle Mountain, United States
IoT Maker
I am an experienced Maker that loves helping other people with their prototyping projects. My specialties include rapid prototyping using off the shelf hardware platforms and components. I am comfortable writing firmware in C++ as well as higher level languages like Python and Node on platforms such as the Raspberry Pi. I love digging through datasheets to get 3rd party sensors and components up and running with example code and schematics.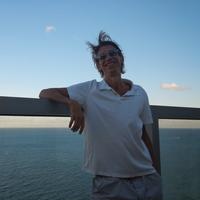 View Profile
Freelance Wifi developer in Miami, United States
Network Security, Linux, Penetration Testing. Azure/AWS Cloud, Compliance, Best Practices, BlockChain, ICOs, Crypto-Currency, Asterisk, FreePBX, etc. Over 25 years experience.
Some recent examples include; 1) Integration and Implementation of Cisco ISE with Trustsec and Cisco ASA/Sourcefire/FireSIGHT/FireAMP for endpoints and Networks 2) integration and implementation of Cisco ISE with Cisco ASA. 3) Integration and Implementation of Cisco ISE, Cisco Trustsec, Cisco AnyConnect and 802.1X authentication with Microsoft Active Directory, Guest Internet access, Cisco ASA, and Sourcefire/FireSIGHT/FireAMP. 4) Transitioned company networks from one company into two while performing all upgrades. Work included Cisco ISE, Cisco Trustsec, Cisco ASA, Cisco Prime, and Cisco WLC 5) Implementation, Integration, Training of Cisco ISE with 802.1X Wired/Wireless configuration with Trustsec.. • Upgrade of WLC and integrate with Cisco ISE and Cisco Prime in over 350 Hospitals ...
View Profile
Freelance Wifi developer in Chemnitz, Germany
Embedded systems Developer
Passionate developer and an Innovator.I strive to find simple solutions to complex problems and love to write low level firmware in C/C++ and enjoy image processing in OpenCV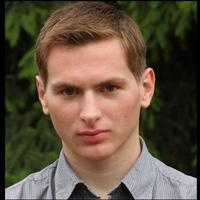 View Profile
Freelance Wifi developer in Czeladz, Poland
Programmer and electronics enthusiast
I work in all sorts of languages, from web development, through multi-platform desktop apps, high-level, low-level, assembly, security, mobile apps, native, non-native, embedded, AVR, compiled, interpreted, scripts, tools, big projects, with frameworks, without frameworks, anything. I have over 10 years of experience and done projects in C, C++, C#, Java, PHP, Python, Pascal, Flex, JavaScript, ActionScript, HTML5/CSS3, Qt, QML, Powershell, Batch, JScript, VB. My favorite language is C++. I pay big attention to quality of my programs, UI, UX, speed, optimization and code style.
View Profile
Freelance Wifi developer in Skopje, Macedonia
Mobile Developer
Android developer with over 4 years of experience in developing and maintaining mobile applications. Development Team Lead responsible for the career path of multiple developers through performance reviews
View Profile
View Profile
Steve Killingbeck, MMCP, ACE, CSM
Hi, I have been in the industry for 17+ years as a Employed and Contract Developer. Starting out as a standards based frontend Web Developer, transitioning to a backend / middleware Developer then migrating to and specializing in Multimedia leveraging Flash, Flex, Air, Developing cutting edge Interactive sites, Touch Screens, Kiosks, Enterprise level Rich Internet Applications (RIA), Product Configurators, e-Learning, Medical Device Simulations, Games, Digital Signage Systems, Mobile Development, and finally performance based creative technology such as VJ-ing, Projection Mapping and Interactive Installations.
View Profile
Freelance Wifi developer in Lahore, Pakistan
Embedded Systems Designer & Android/PC Applications Developer
I am working as embedded systems designer for the last 20 years and PC applications developer for the last 25 years and Android applications developer for the last 5 years and use these skills in the industrial/home/office automation sector as required.
Are You a
Wifi
Developer?
Get paid while making an impact. Become a Codementor for the next wave of makers.
Apply Now