Freelance Websphere Developers Available for Hire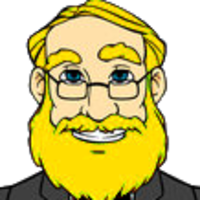 Hire Now
Freelance Websphere developer in Chicopee, United States
I haven't had a dissatisfied client yet
Former award winning IBMer and team lead of 1000+ JVM production environment. If you have a

WebSphere

question rest assured that I can point you in the right direction.
Hire Now
Freelance Websphere developer in Ashburn, United States
Full stack developer with a focus on javascript based stacks.
I am a full stack software engineer and entrepreneur with between 1 and 10 years professional experience working with the technologies listed. Current focus lies in the development of IoT and cross-platform (web,dektop,mobile,IoT) solutions. My areas of expertise are the general syntax and usage of languages. Effective, correct and appropriate use of software design patterns. Defining algorithms. Handling (possibly large) amounts of data effectively and presenting results to the end-user in a clear and timely manner. Designing and managing the infrastructure to drive these results. Working with stakeholders to design, budget, and plan software development projects and their architecture, turning business objectives into measurable goals. Planning for and scaling with growth. Troubleshoot...
Hire Now
Freelance Websphere developer in San Salvador, El Salvador
Core Banking Analyst at Scotiabank.
Hire Now
Freelance Websphere developer in Los Angeles, United States
Senior Software Engineer at Brighter.com
I am a software engineer with a few years of experience designing, developing and implementing software solutions. My experience primarily has been with developing back end for web applications using Java technologies. Being a competent full stack developer is my ultimate ambition and I strive everyday in some form or the other to get closer to my goal.
Hire Now
Freelance Websphere developer in Stetson, United States
DevOps Consultant
Self taught software architect, devops, automation, and infrastructure guy. Entry level to project lead in 11 months. Wanted more challenge, variety, control, and flexibility, so I left to consult. Core skills lie in the DevOps domain: infrastructure design, resiliency and failover, scaling, monitoring and analysis, deployment automation, configuration management, service discovery, and system administration. Capable of full cloud implementations from network layout to OS to stack to application to configuration, management, debug, instrumentation, and troubleshooting. Additional experience with JS build systems, Single Page Applications in JS/CS, 3D graphics and visualization; attempting to expand into algorithm design for both individual and distributed systems, monitoring and ...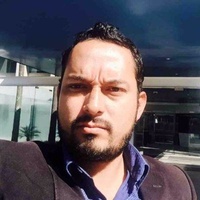 Hire Now
Freelance Websphere developer in Mexico City, Mexico
Full Stack Web/App developer
I am a Web/App developer with over a 10 years of experience using Open Source technologies. My focus is in hybrid Apps (iOS, Android) using Ionic + Angular + HTML5 + CSS3 + jQuery + Bootstrap.
Hire Now
Freelance Websphere developer in Hyderabad, India
Hire Now
Freelance Websphere developer in Rockville, United States
Hamid has been a hands-on architect as well as full software development lifecycle project manager and leader in Agile development environments. He has championed Agile practices on multiple organizations and has performed as Agile coach and scrum master, assisting the product owners in refining and prioritizing product and release backlogs. Hamid has over 24 years of experience developing highly scalable and mission critical multi-platform enterprise applications. He has led large and small multi-discipline teams through all phases of development including requirements analysis, software design, development, unit-testing, and integration testing. Hamid has over 20 years of college level teaching experience including face-to-face, remote, web-based, synchronous and asynchronous deli...
Hire Now
Freelance Websphere developer in Jamaica Plain, United States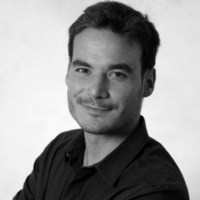 Hire Now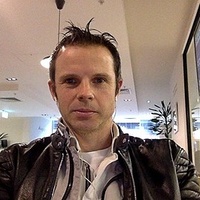 Hire Now
Freelance Websphere developer in Ashburn, United States
Full Stack Engineer
Physics & Computer Science. Full Stack Engineering. Architecture. Ethereum, Solidity, Enthusiastic about all things Decentralized and Artificially Intelligent. Full Stack development and deployment for highly secure, production-class, enterprise applications utilizing AngularJS and J2EE running in the Weblogic, Apache, Tomcat and NodeJS containers. Very strong distributed systems and architecture knowledge (DevOps). Senior Unix Systems Administration. Emphasis on efficiency in design. Keen interest in Cryptographic Algorithms, Blockchain, Ethereum, Solidity, Decentralization, Machine Learning. Specialties: Java, Angular, NodeJS, Apache, Git, Python, Agile, Blockchain, Ethereum, Web Services, Firebase, Linux, AWS, Google Cloud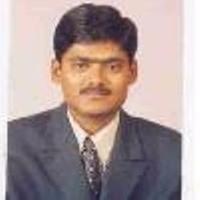 Hire Now
Freelance Websphere developer in Ashburn, United States
Expert AngularJs/Spring/VueJs/ReactJs Developer
I am full stack developer with 13 years of industry experience with Enterprise application development. I had worked applications with 160 million userbase, I am self motivated to learn new technologies by delivering the things successfully, As part of my experience i have learned and mastered many things like mobile development, front and backend applications, SEO development I am independent developer to push the idea into implemenation Hands-on software development and troubleshooting experience Highly skilled in designing, testing, and developing software End to end experience Develop, building, shipping, and maintaining of web/mobile products
Hire Now
Freelance Websphere developer in Los Angeles, United States
Multi-startup technologist who loves talking to people and troubleshooting
CTO of ARM Technology. Principal at Boken Group. Former VP Technology, Director of Engineering, Chief Enterprise Architect, and programmer of all sorts. Mostly start-ups, recently, including an Inc. 500 topper, with F5 and Gov't background. I trained in maths-based CS; I value correctness and rigor in the systems I design.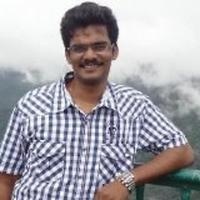 Hire Now
Freelance Websphere developer in Ashburn, United States
Analyst at a Top Notch Bank in the IT domain
** Having over 8 Years of experience in Software development and design ** * Oracle Certified Java Professional - Java SE 6 Programmer. * Completed M101JS Certification , MongoDB for Node.js Developers. * MapR Certified Spark developer – DEV 360 – Apache Spark Essentials. * Involved in Deployment of applications in Application Servers (Cluster) like Glassfish which involved setting up of all configurations related to the application server. * Co-ordinated for setting up of URL-Redirection, Load Balancing and SSL enabling in Apache Web Server * Experienced in handling Databases Oracle9i, 10g, 11g ,MS Sql Server. ** POLICIES ** =================== * If you are dissatisfied with my service in any way, I will refund you in full * I do not generally charge for the "...
Hire Now
Freelance Websphere developer in New York, United States
Senior Fullstack Developer. Ex-IBMer
I have 20+ years programming experience. I worked at IBM for many years. I am strong in Java, Node.js, Meteor, iPhone/Android programming, Linux and many others.
Are You a
Websphere
Developer?
Get paid while making an impact. Become a Codementor for the next wave of makers.
Apply Now