Freelance Websocket Developers Available for Hire
Hire Now
Freelance Websocket developer in San Francisco, United States
codist
I've build a gem for adding 2-way data binding in Rails. I've also used websockets via Firebase and Socket.io I've began learning to use websockets via Meteor, Volt, Faye, etc.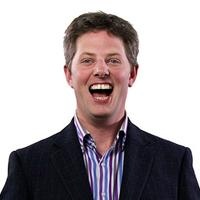 Hire Now
Freelance Websocket developer in Dorking, United Kingdom
Broad-based web & database developer
A big part of my recent large-scale flask project - I am very familiar with both websockets and the socket.io wrapper for them. Currently working on a better python library for socket.io (the existing one out there is poorly written and doesn't work too well). Have fixed issues and worked around known bugs in the present software. Have vast respect for Miguel Grinberg!
Hire Now
Freelance Websocket developer in Ashburn, United States
Full Stack Enterprise Web Application Developer
Built a stock trading simulation site with live graphs and pricing using websockets
Hire Now
Freelance Websocket developer in San Francisco, United States
Hands-on CTO / Full-stack engineer
I have extensive experience writing

websocket

applications with a Node.js back-end.
Hire Now
Freelance Websocket developer in Delhi, India
Expert Developer, Hacker, Machine Learning enthusiast
I am a professional developer. I have expertise in wide range of technology. I can help you in building/optimizing web/desktop based applications. I'll do my best guiding you in the areas of Machine Learning, Python/.NET/C++ Development and version control systems (GIT, TFS). Ask me anything :) Still not convienced? http://amaneureka.me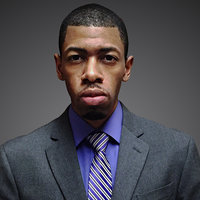 Hire Now
Freelance Websocket developer in Conroe, United States
iOS Developer (Full Stack) | Web Developer (Full Stack) | Founder of FanWagon
I'm a very experienced iOS and Web Developer who has a passion for delivering clean and high performing apps and server architectures. I spend most of my time coding in Swift/Objective-C, Node.JS, and PHP. - Founder of sports social network FanWagon. - 7 years iOS development experience. - 17 years of web development (this includes development, debugging, and testing). - 5 years server administration in Red Hat/Debian. In my free time, I mentor computer science students at the local college.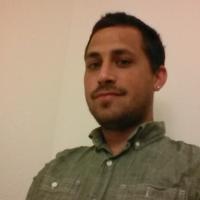 Hire Now
Freelance Websocket developer in Las Vegas, United States
Expert Videogame Programmer
*** I am happy to answer questions in the chat for free/tips. I can usually help out in a session durring daytime hours PST or take on Freelance work anytime. *** I have been programming for over 23 years and for over 18 years professionally. Most of my experience is in the video game industry. Ive shipped titles on most of the major consoles since the PS2 era. I consider myself to be an expert with C/C++ as well as C# and .NET. I am very familiar with most types of technologies used in software solutions ranging from simple web clients all the way to complex multi process server systems.
Hire Now
Freelance Websocket developer in San Francisco, United States
Full-stack JavaScript developer & teacher who builds delightful, high-performance tools, products, and games.
I'm a full-stack developer who specialises in creating delightful, high-performance web applications with React and Node.js. I have 5 years experience building apps, games and tools for the web, working with a wide range of technologies. I've been teaching & facilitating as long as I've been coding. I've run courses on web programming for beginners, taught business executives to build their own IoT devices, and introduced 7-year-olds to game design. As well as teaching and programming, I've also run my own startup - we were built a game that teaches children how to code. I know exactly how important it is to test ideas, rapidly iterate, prototype to build a truly delightful piece of software.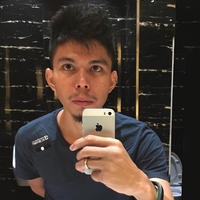 Hire Now
Freelance Websocket developer in Bacolod City, Philippines
C# | Javascript | PHP | Python | Objective C | AWS | NodeJS | ASP.NET | Linux
Hi! My name is Clark, I started coding since I was between 10-12? I can't even remember. It started from editing Game files to enabling cheats to making my own game private servers. Now I'm 25, a full stack software developer. Though I have still so much to learn! I'm pretty sure I have a thing or two of knowledge to share with you, never stop learning!
Hire Now
Freelance Websocket developer in Saint Augustine, United States
Senior Web Developer
I do the whole stack! From backend to frontend I build solid applications that are tested and work years down the road.
Hire Now
Freelance Websocket developer in Playa del Rey, United States
Full Stack JavaScript Engineer with a passion for teaching
My name is Steve and I am interested in helping others navigate the fast paced field of web development. I have been developing websites since the 90s and have 3 years experience teaching at the collegiate level from teaching at General Assembly, Marymount College, and Syracuse University. I am currently the lead on a project at Symantec Corporation, where I oversee and develop UI components for enterprise web applications using AngularJS. My expertise stretches beyond this framework into ES6, Node Express, CSS architectures, and I am particularly strong in the area of computer graphics. Hire me today and you will find a passionate teacher who wants to help the next generation of engineers build performant web experiences.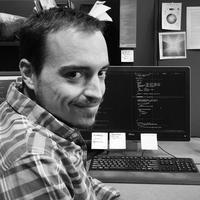 Hire Now
Freelance Websocket developer in Brooklyn, United States
Full Stack Web Application Developer
Work Development Blog: http://rootinc.github.io/ Personal Blog: http://io2g.com GitHub: https://github.com/mattcodez Twitter: https://twitter.com/matthewmolnar3 E-mail: Matthew.Molnar@gmail.com I'm well versed in full stack web application development with ten years experience. Throughout my career, I've been responsible for all aspects of development and support, back-end, front-end, server maintenance, deployment, database design, etc. I've often led teams in the adoption of new technologies and business endeavors. I love seeing products and services being effective for people and disruptive change in the tech ecosystem.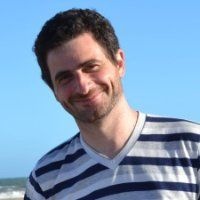 Hire Now
Freelance Websocket developer in Villa Ballester, Argentina
Software Development Engineer
I have been working for several years as a C++/Javascript senior developer. I work mainly as a full stack developer however I have a lot of experience developing UIs over Web and Windows environment. I like learning and use new technologies. I'm reliable and passionate about programming. I like researching about WiFi stuff. I developed and released and open-source tool: https://github.com/CoreSecurity/wiwo along with a friend and I also presented this work in DEFCON 23 in Las Vegas (2015).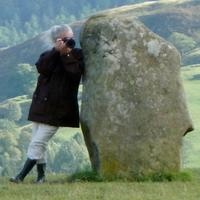 Hire Now
Freelance Websocket developer in Barking, United Kingdom
CTO & Chief Hacker @ ConceptSauce ltd, consultant, poet and author
30+ years systems design and devops, tech lead on many startups. Consultant — introducing and using Docker workflows from dev to deployment, systems automation, lean workflows. Currently developing solutions in nodejs, golang (go), front-end, reactjs, ES6. 

"Whatever the job takes" would be a good motto I guess. Hardware, software, systems design, deployment strategies , linux admin, strategic planning and evaluation, even the odd bit of graphics and making the coffee when needed. Have to admit I'm no good at the coffee part - it's just not my cup of tea :) Have a specific need please ask, 30+ years covers a lot more ground than I put in here. Past clients include: Chaumet jewellers, Atari, Activision, Nomura, Guardian Royal Exchange Assurance, AA, RAC, Pioneer Concrete, MOD, NHS...
Hire Now
Freelance Websocket developer in Durham, United States
Experienced software developer; researcher-in-training
Are You a
Websocket
Developer?
Get paid while making an impact. Become a Codementor for the next wave of makers.
Apply Now