Freelance Webkit Developers Available for Hire
Hire Now
Freelance Webkit developer in Lagos, Nigeria
Web/Mobile Engineer
I am a Computer Programmer with advanced skills in JavaScript, C# and Java. I am an author/tutor for Scotch.io & Sitepoint on Angular and Laravel related topics. I have worked with a couple of technologies including Cordova, ASP.Net, Node, Ionic, Node-Webkit, Angular JS,jQuery, Sails, MEAN Stack, etc. I do have passion for what I do.
Hire Now
Freelance Webkit developer in Tielt, Belgium
Lecturer at HOWEST
>15 years of coding experience. Faculty member of HOWEST university. Also owner of a company called "Happy Banana," where I work on web projects, mobile apps & interactive installations.
Hire Now
Freelance Webkit developer in Santa Maria Petapa, Mexico
DevOps Engineer
I'm a skilled developer in a large number of different computer specialties. Can do everything from building and installing servers to programming in more languages than you probably know exist.
Hire Now
Freelance Webkit developer in Alhambra, United States
Experienced Developer, Executive, and Team Lead - Ready to Help!
I've been working full-time in Software Engineering for almost 20 years and spent a great deal of that in the fast-paced world of contract development. I've worked on dozens and dozens of projects, and have used languages/tools ranging from Swift and Node.js to FORTRAN, ANSI C, and Flex/ActionScript. While a generalist, I'm especially familiar with application development for mobile and desktop and more specifically still with iOS and MacOS / OSX.
Hire Now
Freelance Webkit developer in Minsk, Belarus
Web-developer with 7+ years of experience.
Start doing web-development at the age of 16. Since that launched a lot of projects, mostly using Ruby on Rails. CEO of consulting company with 15+ people.
Hire Now
Freelance Webkit developer in Atlanta, United States
Ruby on Rails Mentor
With over 4 years of experience in Ruby on Rails development and tutoring, I have taught many non-developers to build complex web applications from scratch. If you're a novice at Rails, I'm the mentor for you!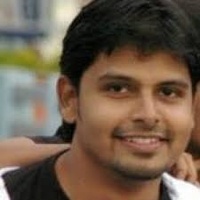 Hire Now
Freelance Webkit developer in Chennai, India
I've been in the web design and development industry for almost 6.5 years and I'm passionate about quality work done quickly and efficiently.
I'm Gobinath Mahalingam and I'm a Full stack web developer and an avid learner. I've been in the web design and development industry for almost 7 years and I'm passionate about quality work done quickly and efficiently. I create tools to improve workflow and help companies and developers learn emerging technologies to stay ahead of the curve.I specialize in web development technologies including HTML5, CSS, Javascript, LESS, SASS, jQuery, Bootstrap, Grunt, AngularJS, and more.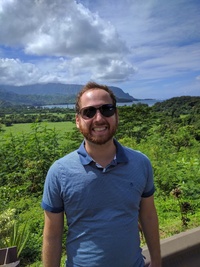 Hire Now
Freelance Webkit developer in The Bronx, United States
VP Engineering, Publicis Media
Aspiring polymath, big picture generalist with extensive full-stack software development experience as well as a generous helping of soft skills, business acumen and the irreverent hacker spirit. Favorite language: Ruby. Prefers free-wheeling workplaces with ping pong and/or foosball tables. Focus on attention to detail and communication, promiscuous pair programming, non-dogmatic agile practice, radical simplicity, ad-hoc refactoring, continuous integration, democratic dev ops, lean structures, and self-aware honesty in the pursuit of constant self-improvement.
Hire Now
Freelance Webkit developer in Łódź, Poland
Coder, consultant, startupper
I'm best at figuring out how to make things happen. I can share my expertise: browser extensions, all things JavaScript, web scraping, business solution, plus dozens of one-off exotic projects.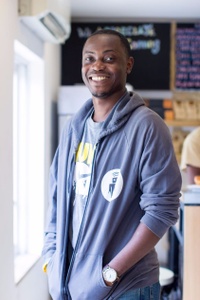 Hire Now
Freelance Webkit developer in Lagos, Nigeria
Experienced Full Stack Web Developer | JavaScript, PHP, Ruby on Rails, WordPress
I am a senior full stack web developer with over 5 years of experience working with HTML5, CSS3, JavaScript (AngularJS, jQuery) on the front-end and Ruby (Ruby on Rails), PHP (Pure and WordPress development) and NodeJS on the back-end. I have a very strong debugging and problem solving skill.
Hire Now
Freelance Webkit developer in Maastricht, Netherlands
Full stack developer with a focus on javascript based stacks.
I am a full stack software engineer and entrepreneur with between 1 and 10 years professional experience working with the technologies listed. Current focus lies in the development of IoT and cross-platform (web,dektop,mobile,IoT) solutions. My areas of expertise are the general syntax and usage of languages. Effective, correct and appropriate use of software design patterns. Defining algorithms. Handling (possibly large) amounts of data effectively and presenting results to the end-user in a clear and timely manner. Designing and managing the infrastructure to drive these results. Working with stakeholders to design, budget, and plan software development projects and their architecture, turning business objectives into measurable goals. Planning for and scaling with growth. Troubleshoot...
Hire Now
Freelance Webkit developer in Brooklyn, United States
An iOS Expert dedicated to building great apps for my clients. Published 35 client apps which have been downloaded by 87 Million users and many have been featured by Apple.
Hire Now
Freelance Webkit developer in Toronto, Canada
Patient JavaScript Pro
Need someone good at building things out, with excellent understanding of code flow and how to make something good? Who has two thumbs and a lot of patience with junior developers? It's this guy! I am great at stepping people through aapplications on even weird frameworks (here's lookin' at you, Angular 1.x), and have worked with a variety of clients in Canada and the US to deliver full, working apps on a JS stack. I believe in making things turn on, every time.
Hire Now
Freelance Webkit developer in Mount Darwin, Zimbabwe
Web Developer at Quatrohaus
I am passionate Web and UX designer. Been in the industry for about 7 years now and have worked on quite a number of big drupal sites as well as other platforms like Wordpress, to plain code.
Hire Now
Freelance Webkit developer in Piscataway, United States
Rapid MVP's
Building and testing the viability of Rapid MVP's, then optimizing marketing and improving growth and revenue.
Are You a
Webkit
Developer?
Get paid while making an impact. Become a Codementor for the next wave of makers.
Apply Now