Not looking for Webhooks Developers? Find other types of developers: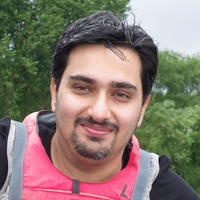 View Profile
Freelance Webhooks developer in Nottingham, United Kingdom
Expert Full Stack Developer
I am a founder and lead developer at ISolution Technologies. I have developed high performance and user friendly websites by using various popular technologies including but not limited to PHP, MySQL, MongoDB, WordPress, jQuery, Sphinx Search, Laravel and more.
View Profile
Freelance Webhooks developer in Grand Forks, United States
Full-Stack Web Developer & Hybrid Mobile Developer (Ionic 1 / 2 / 3 + Angular 1 / 2 / 4) | Previously: Senior Software Engineer @ SmartThings / Samsung
Web (JavaScript, Python, Django, Angular) & Mobile Developer (Swift iOS, Hybrid Ionic, etc) passion for building awesome apps that wow. Also have experience teaching command-line tools, Git + GitHub, JavaScript to over 200 engineers at large corporation. Really enjoy teaching programming & application development to anyone looking to become a developer. More Projects can be found on my GitHub: https://www.github.com/northDacoder Languages & frameworks I have experience with: Python Django Javascript jQuery NodeJS AngularJS MeteorJS UnderscoreJS PostgreSQL MySQL Front-end Design: HTML5 Twitter Bootstrap Foundation CSS3 Responsive/Adaptive Design Media Queries Mobile UI Design Mobile Development (Native) iOS 9 + Swift 2.1 Mobile Development (Hybrid)...
View Profile
Freelance Webhooks developer in Marquette, United States
Emergency support specialist, cloud consultant, lifetime coder, Linux ninja, security guru, developer-operations liasion, systems administrator. Often called 'rockstar', 'unicorn', 'hero', 'savior', 'recluse'; seldom called on the phone.
I put out cyber fires over donuts and camp fires. Polyphasic sleeper serving all timezones! Provider of live-help in real-time via video conference for technologies I have mastered and problems no one else can solve. Writer of re-brandable content management systems (every app has content, does it not?), re-usable apps & APIs, member of Mensa & Intertel, slayer of salmon. Human languages for fun, programming languages for breakfast. I left Detroit in the Dot-Com era to live deep in the north woods, I wear camo every day and kill my own food when I have to. I solve my own problems with grace and efficiency. I'll be happy to solve yours! My three most valuable skills: * Problem solving * Anticipation (of variables and user expectations) * Machine logic These skills, when applied t...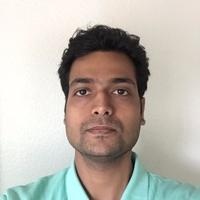 View Profile
Freelance Webhooks developer in Jaipur, India
Consultant | Technical Speaker | Startup Founder | Full Stack Developer | Chatbots | AI | Machine Learning | JavaScript | jQuery | NodeJS | AngularJS | MongoDB | MeteorJS | ElasticSearch | Firebase | Android | Ionic | Mocha | Digitalocean | MySQL
** Full Time Consultant, Entrepreneur, Developer. ** ** One Minute Quick Video Intro : https://www.youtube.com/watch?v=ylxt9a-izOw ** Most Searched for Consultant For Chatbots and Voice enabled Apps** ** Have Build Products for Startups and Large Enterprises. ** ** Consult Startups with their Product. ** ** You will not be Charged if i am not able to Resolve your Issue.** **Go Ahead and Schedule a Session with me, I would love to talk to you ! :-) **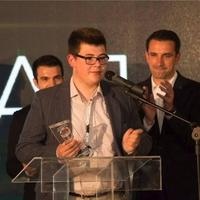 View Profile
View Profile
Freelance Webhooks developer in Cambridge, United States
Web Developer. Microsoft Excel & VBA specialist.
Industrial Engineer. Web Developer. Relevant financial background. Flavio is prepared to become an immediate contributor on tasks concerning the development and deployment of Ruby on Rails applications (both front and backend), querying databases, and managing work with git. Based on previous experience, further qualifications he can offer are mostly related to Finance, Analytics, and Process Automation.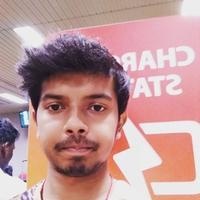 View Profile
Freelance Webhooks developer in Gandhinagar, India
Backend & DevOps guy, Automation guru, GSoC 17 & Udacity Mentor
I am a freelance developer currently mentoring at Udacity and Google Summer of Code. I expertise in Backend and Android development. (Weird combination, I know, right?) I have been programming for 6 years and I believe in code sanity as much as anything. I also do top-level competitive programming so my algorithm skills are pretty strong and so with me, you can be sure that the code created will be optimized and relatively bug free.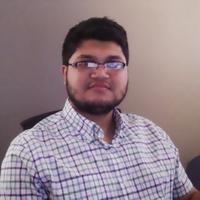 View Profile
K M Rakibul Islam (Rakib)
Freelance Webhooks developer in Mississauga, Canada
Top Ruby on Rails Mentor of January - December, 2017 & January - February 2018 (14 months in a row!) at Codementor | Experienced (8+ years) and friendly Ruby on Rails Developer/Mentor (with passion for helping others learn) | 1000+ Sessions
I am the Top Ruby on Rails Mentor of January, February, March, April, May, June, July and August 2016 (8 months in a row) and January, February, March, April, May, June, July, August, September, October, November, December 2017 & January and February 2018 (again 14 months in a row!) at Codementor with 1000+ sessions. https://www.codementor.io/ruby-on-rails-experts I am a Senior Software Engineer from Toronto, currently working as a Ruby on Rails Developer at theScore Inc. I am passionate about helping and mentoring people, especially who are new to the web development and the programming world. I am specialized in explaining core concepts of Ruby and Rails along with the best practices. I focus on the learning experience of my students and make sure they get exactly what they want. I hav...
View Profile
Freelance Webhooks developer in London, United Kingdom
Software Engineer | Data Enthusiast
I'm a software engineer based in London. I have over 7 years experience coding. I have a first in Computer Science and have worked with the British government, IBM and the leading financial data provider (Bloomberg L.P.) . I'm now doing some freelance work now alongside my work in the fintech space.
View Profile
View Profile
Freelance Webhooks developer in Petaluma, United States
Software Developer
I am a software developer with experience primarily in web technologies. I really like programming with streams, and use Javascript and Typescript every day. The first software tool I ever felt like I "mastered" was Git, and I love helping others feel less lost when using it.
View Profile
View Profile
Freelance Webhooks developer in Ashburn, United States
I began as a self taught programmer, where I learned the art of debugging. When I finally made my way into school at the University of Utah, it didn't take much for me to refine the finer art of computer science methodologies. I have been working professionally now for over 7 years. Throughout that time I have contributed to many OSS projects including FubuMVC, Ripple, React-Bootstrap, Karma, and Selenium, I have also championed other OSS projects.
View Profile
Freelance Webhooks developer in Springfield, United States
Full Stack Developer developing professional WordPress applications
I'm a professional WordPress developer working primarily in PHP & front-end technologies like HTML/CSS, jQuery and Javascript. I've also held DevOps positions, and can help with just about anything Git/Github you care to bring me.
View Profile
Freelance Webhooks developer in Oldenzaal, Netherlands
Quality comes from experience
In order to become excellent in any field, practice alone is not enough. Things are always uniquely different in real life scenario's. In order to understand and react properly under all circumstances, a wide range of experience is needed. As a professional, I have had this mixed range of experiences, both in startups as in already solidified companies. By treating every situation as an opportunity to learn and excel, I have been able to attain a very high standard of quality in my programming skills. Beside these qualities, I also enjoy helping, teaching and educating others. Instead of only communicating in one manner or tone, I try to adapt to the way the person I am working with communicates. By combining these two characteristics I can help developers to overcome problems...
Are You a
Webhooks
Developer?
Get paid while making an impact. Become a Codementor for the next wave of makers.
Apply Now