Freelance Webgl Developers Available for Hire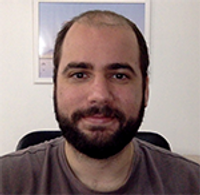 Hire Now
Freelance Webgl developer in Registro, Brazil
Fullstack , React and WebGL developer.
I've been building interactive 3D experiences, product visualization and configuration platforms and 3D editors for about 3 years. I've developed a 3D furniture configurator for Australian company NOMI (can be viewed at http://nomi.com.au).
Hire Now
Freelance Webgl developer in Dublin, Ireland
I have created many 3D mini-games on the web (MarbleSoccer, PacMaze, Pong, Stellar 7, Flying Spaceship.) I am real proud of my three x extensions to help you create your own 3D games http://jeromeetienne.github.io/threex/, 40 and counting!
Hire Now
Freelance Webgl developer in Kyritz, Germany
Loves creating immersive visualizations using JavaScript, WebGL and maths
Speaker at JavaScript conferences worldwide, with a focus on WebGL. Developed custom 3D visualization engine using JavaScript & WebGL, see www.procedural.eu. Extensive experience optimizing

WebGL

apps for both desktop and mobile
Hire Now
Freelance Webgl developer in San Jose, United States
3d guy
I use three.js for convenience but I have excellent knowledge of WebGL.
Hire Now
Freelance Webgl developer in Portland, United States
Proof you don't need to be a super genius to write great software.
In a previous life I have paid my bills with Unity3d and have carried that experience over to Three.js doing webgl. I have editors I've created that use Angular for the form management and the results are 3d generated assets viewed in real-time using Three.js. I also can use CSS to overlay a UI in a way that Unity3d's best GUI libraries could never match.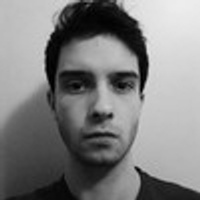 Hire Now
Freelance Webgl developer in Belgrade, Serbia
abstractalgo.com/resume
Coded a CHAOS.js, 3d engine. Profound knowledge of different rendering techniques and their implementation.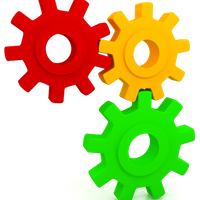 Hire Now
Freelance Webgl developer in Vitrolles, France
web 3D freelancer
Jean-François Grangier is a 3D web evangelist applied to the world of video games. In 1999, he developed his first game engine with DirectX 6.0 and since then, he has architected many online systems such as the McDonald's Monopoly. In 2010, he founded multivers3D, 3D gaming systems & studio, before inventing Cicada, the middleware for the production of web 3D games. Today, he is in the latest phase of Ivi and The Light Workers, the native multiplayer game made with

webGL

technology.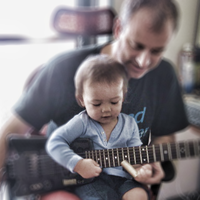 Hire Now
Freelance Webgl developer in Tokyo, Japan
Play Smart
I like solving problems and delivering results that make positive impacts. Testimonials and Profiles 5 star review profile on https://codeable.io/developers/paul-cohen/ – #1 Outsourcing Service For WordPress 5 star review profile on https://www.codementor.io/sonicviz – Live 1:1 expert mentor site I'm a business strategist, creative technologist, musician and a former world champion sport parachuting. Read more @ http://www.sonicviz.com/us/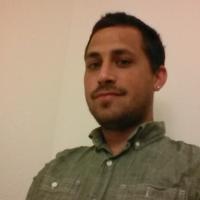 Hire Now
Freelance Webgl developer in Las Vegas, United States
Expert Videogame Programmer
*** I am happy to answer questions in the chat for free/tips. I can usually help out in a session durring daytime hours PST or take on Freelance work anytime. *** I have been programming for over 23 years and for over 18 years professionally. Most of my experience is in the video game industry. Ive shipped titles on most of the major consoles since the PS2 era. I consider myself to be an expert with C/C++ as well as C# and .NET. I am very familiar with most types of technologies used in software solutions ranging from simple web clients all the way to complex multi process server systems.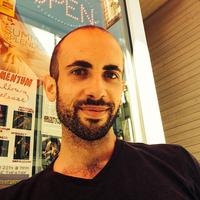 Hire Now
Freelance Webgl developer in Portland, United States
Experienced full-stack engineer, functional programming aficionado, musician, & meditator
When I was 13 I brought a "Learn C++ in 21 days" book with me on a family vacation, and I've been writing code ever since. I've been pro for 8 years and have worked on a wide variety of projects, both as a freelancer and as an employee. I spent several years as an avid hobbyist game developer, and I always have at least one side project going on. I love learning new skills and finding the best way to do things, so I am constantly learning new languages, frameworks, and best practices that I hope to share with you. I also love to teach!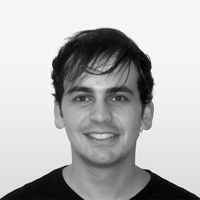 Hire Now
Freelance Webgl developer in Recife, Brazil
Product manager, entrepreneur and full stack developer with 15+ years experience
Since 2002, I have started my career as a software developer. In these 15+ years, I was responsible for the development of numerous apps, games and interactive solutions. This experience includes mainly production, project managing and development itself, as well as researching, designing and developing innovative products, technologies and frameworks, always focused in delivering the best solutions possible and improving the development process.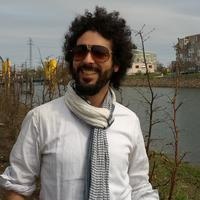 Hire Now
Freelance Webgl developer in Sankt Augustin, Germany
Full (web) stack developer with 6+ years experiencs, member of scientific staff at Fraunhofer Institute for Algorithms and Scientific Computing
From time to time I work on in-browser 3D-data visualization. Not an expert here but I could help you get started and understand the math/geometry behind it.
Hire Now
Freelance Webgl developer in Jaipur, India
Technical Architect, Software Engineer/Developer, and a Roboticist with passion for Knowledge Flow
Lets connect and start discussing about questions you have or issues your facing. Intro: I am a Software Engineer/Developer with 6+ Years experience in Software Development. My experience and expertise make me a good Technical Architect along with an engineer. I have mostly worked on web/server softwares, middlewares and applications. I have acquired expertise and good experince with following - Specialties (Software/Programming): - Angular 2/4 - Java, Python, Javascript/Typescript, C++ - Messaging, REST, Network Programming(TCP/UDP), Netty, API/SPI Libraries. - RPC (Cross platform, cross language) - Serialization/Deserialization: XML, JSON, Messagepack, YAML - OrientDB, PostgreSQL - Web: NodeJS, Cordova/Phonegap, Canvas/WebGL programming in Javascript, HTML, CSS(Basic) - Designing Perf...
Hire Now
Freelance Webgl developer in Gdynia, Poland
C++ Black Belt
IMPORTANT: If you want to contact me, and your timezone is significantly different, feel free to just open a session request during my timezone evenings (after 8pm till midnight). I've noticed that figuring out the request details via chat is extremely cumbersome. I'm a professional developer working on Application Performance Management in Dynatrace; currently stationed in Gdynia, Poland. I've done a number of jobs in the past, including Graphics Driver development at Intel, Game Development at Huuuge Games and other, potentially unrelated things. I've started programming wanting to be a game developer, so there's a huge chance I can help you with your C++ game project. I also know my ways around the low-level parts of C and C++. Right now my main focus at work is Node.js, so if you h...
Hire Now
Freelance Webgl developer in Ashburn, United States
Get your JavaScript, front-end or PHP problem solved in 30 mins!
JavaScript and front-end developer contracting with top digital agencies in London. If you need help with object-oriented JavaScript, design patterns, custom jQuery plugins, RESTful APIs integration, SASS, CSS3, responsive, touch-enabled devices I can help you. I also have experience with PHP Zend Framework so I can help you with that too. In 2010 I moved to London, UK where I worked full-time in two software companies. Two years ago I started working as a contractor to be more independent and find new challenges in London's digital agencies.
Are You a
Webgl
Developer?
Get paid while making an impact. Become a Codementor for the next wave of makers.
Apply Now