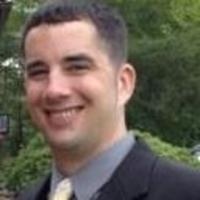 Tommy Williams
Front end Javascript/HTML/CSS developer with over 10 years of experience. Have worked in start-ups, mid-sized companies and have been part of corporate America. I'd love to help you learn what you need to know to succeed.
Average Rating
5.0
(17 ratings)
Oct 2015
Great mentor takes time to break down and goes through the whole process from start to finish. Will use again.
Jul 2015
Lessons getting harder but getting great results with Tommy. He is perfect mentor to use.
great mentor and very patient.
Session keep getting better with new material learned.
Jun 2015
May 2015
great session with great results
Apr 2015
another session with great results.
great session. explains everything perfectly.
classes are going smoothly with a great mentor
Nice teaching methods. Would recommend for beginners.
Mar 2015
Very helpful! Helped me solve a great deal of issues in the time I spent working with him.