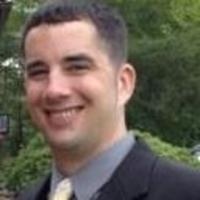 Tommy Williams
Front end Javascript/HTML/CSS developer with over 10 years of experience. Have worked in start-ups, mid-sized companies and have been part of corporate America. I'd love to help you learn what you need to know to succeed.
$17.00
For every 15 minutes
I have experience in several front end and back end languages, but feel I have mastered the front end. I love working with Javascript and the emerging technologies that surround it. I have been working with Javascript since it's infancy, and feel that it is the single best language for any programmer to understand and master.
Eastern Time (US & Canada) (-05:00)
English
Average Rating
5.0
(17 ratings)
Great mentor takes time to break down and goes through the whole process from start to finish. Will use again.
Lessons getting harder but getting great results with Tommy. He is perfect mentor to use.
great mentor and very patient.
Session keep getting better with new material learned.
great session with great results
another session with great results.
great session. explains everything perfectly.
classes are going smoothly with a great mentor
Nice teaching methods. Would recommend for beginners.
VIEW MORE REVIEWS