Not looking for Web workers Developers? Find other types of developers:
View Profile
Freelance Web workers developer in Natividade, Brazil
Full-stack and mobile developer, 9 yrs exp
I enjoy challenges and developing simple solutions to big problems. I also believe that with determination and commitment, everything can be done. Clean code and automated tests make me really happy! I'm a follower of the Agile methodology, and always giving the best of myself to improve my knowledges. I'm absolutely open to new technologies, methodologies or concepts.
View Profile
Freelance Web workers developer in San Jose, United States
Full Stack Software Engineer and Web Developer
I like to build neat things. That doesn't mean much of anything specific, so let me elaborate: Technology and software has given us an immense power over our lives and how we engage with and access the planet as a whole. Literally the whole planet, I'm not parroting a trope. When I write software, specifically web software, I am able to craft information and data into shapes and forms that provide immediate value as tools to other humans. And through the web, these tools can access millions of other people in an unimaginably quick amount of time. The speed with which we can create these tools feels as close to magic as I'll probably ever get. And of course, I am in love with the process of creating said tools. New and well thought out ideas bring me an incredible amount of excitement, b...
View Profile
Freelance Web workers developer in Ashdod, Israel
Elm and agile enthusiast
I love technology and front-end development in particular, with over 5 years of experience both as a hired pro in a high paced team for huge projects and as a freelancer for small company's side project, I found Elm brings order to chaos and believe it's the best technology one can choose today.
View Profile
Freelance Web workers developer in Redwood City, United States
All Things Modern Web
Having worked on enterprise-scale sites such as Facebook, cultivated Clover's suite of 1st party web applications from scratch, hacked on WebVR, and founded a modern web application, (boardom.io) I've acquired a deep understanding and wide range of skills for the modern web. I'd love to help you with: Architecting a Web Application Are you using the best tools for the job? While premature optimization is bad in most cases, we'll consider the performance implications of big decisions from day 1 to ensure your application will scale as desired. Such big decisions include: - use of a web framework (React/Ember/Angular are the giants, but maybe you need a lightweight less-feature rich alternative like RiotJS, or maybe vanilla JS makes the most sense) - graphics tooling (We...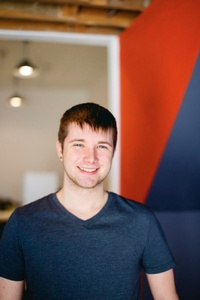 View Profile
Freelance Web workers developer in Bismarck, United States
Code Junkie, Dog Dad and all around nerd.
I spend most of my time working from home as a lead developer for an adtech company. In my spare time I can be found hacking away at new ideas, listening to podcasts or playing with my dog, Hodor. I've served as a mentor on my teams throughout the years and am comfortable working with anyone, whether you've never written a line of code in your life or you've built entire systems in Java. Javascript is my favorite flavor of code but I'm also a fan of Python, PHP, C# and Ruby. I also spend free time volunteering in my local Entrepreneurship community and helping support people with new ideas who need a bit of extra technical knowledge. If you're interested in meeting with me just let me know!
Are You a
Web workers
Developer?
Get paid while making an impact. Become a Codementor for the next wave of makers.
Apply Now