Freelance Web Developers Available for Hire
Hire Now
Senior Software Developer
Self taught developer who have been developing for more than 15 years.
Hire Now
Long time web developer
I'm Darrell, a software developer working in Old City Philadelphia. I've got my start in writing crappy geocities and angelfire

web

pages in the late 90's (some of them you can still find!) Since those days I've become a full LAMP stack developer using Javascript and jQuery where needed. Nowadays I'm the Lead Developer working on

web

and sometimes iOS projects.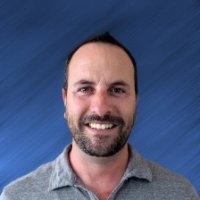 Hire Now
Cofounder, CTO at Diagnostic Driving
I'm a Startup CTO -- with solid experience as a builder and leader of builders. I love building teams. As a technology leader, I believe that job satisfaction is core to extraordinary performance and success. I excel at translating tech-speak to human for customers, stakeholders and prospects. I thrive in fast-paced, deadline-driven environments and love being a part of enthusiastic, driven teams. As a programmer, I am a front-end expert with a full-stack foundation and my career expertise in visual art and design gives me a keen eye for product design and usability.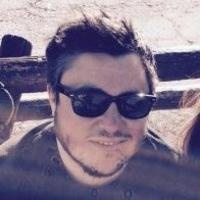 Hire Now
Founder at Philly Dev Shop
I am a software engineer and full-stack app developer with a passion for entrepreneurship, design, and user experience. I've helped numerous clients take business ideas from concept to minimum marketable product and beyond using agile programming methodologies. I strive to think critically, solve problems, write beautiful code, and craft awesome user experiences.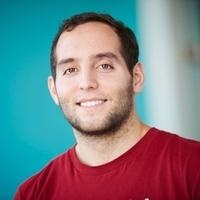 Hire Now
A Curious Engineer that Constantly Gets it Wrong
I love to ask the why and how in my life to always get the bigger picture. Staying in your silo limits you to what can be accomplished by seeing the finish line. I know there's always a better way to do something, and you'll never do it better if you never do it first. I seldom settle for the way I've done it before instead of trying something new to struggle a bit but too learn so much more. I'm proud of all my failures and hardships as they've constructed me into the competent engineer I am today.
Hire Now
I'm a Software Engineer that has tried many areas of tech. I've worked at big companies and small. I used good agile, bad agile, and no agile. I've settled on using Ruby on Rails as my framework of choice. I've also done single page

web

apps using both angular and ember.
Hire Now
Hire Now
User Experience Desginer & Front-end Developer
Miguel is a design-thinking front-end developer. He prioritises progressive enhancement, accessibility, and usability testing in every piece of UI he creates. Before going independant, he's worked as a team lead, managing large

web

projects, mentoring juniors, and developing teaching materials for onboarding new developers.
Hire Now
Independent Software Engineering Consultant
Matt is an experienced senior level Software Engineer who is always looking for new challenges. He is a full stack developer with experience building everything from

web

APIs, client side

web

applications, mobile applications, plain old MVC applications, and all the way down to the embedded world. An ideal fit would be a company that values constantly delivering value while maintaining high levels of quality vigor and accountability through all forms of automation and real user feedback. Languages: Go, JavaScript, Objective-C, C#, Python, C, C++, Java Frameworks: EmberJS, Gorilla, Appium, Selenium, GetSentry, .NET, TurboGears,, ASP.NET, Rails, RMI, J2EE Databases: PostgreSQL, MS SQL Server, Oracle, MySQL APIs: Unity (the unit testing framework), CMock, GoogleTest, GoogleMock...
Hire Now
Senior Ruby Developer & Open Source Contributor
I'm an experience Ruby and Ruby on Rails Developer with more than 10 years of experience in software development. When I'm not working on client projects, I like to contribute to open source gems.
Are You a
Web
Developer?
Get paid while making an impact. Become a Codementor for the next wave of makers.
Apply Now