Freelance Web Developers Available for Hire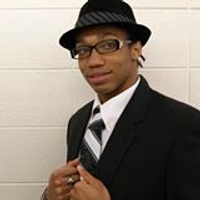 Hire Now
Software Engineer
I have a Master's of Science Degree in Computer Science, and I have industry experience in Software Development. I understand programming on both a theoretical level and a practical level. I have knowledge of various topics such as Functional Programming, Object-Oriented Programming, and

Web

Development. I have experience programming with many languages such as JavaScript, Scala, Java, C++, and C. I would like to pass on some of my knowledge to others.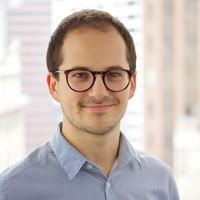 Hire Now
JS developer, teacher
I'm the current CTO of Fraight AI. I was a lead instructor at Fullstack Academy of Code (YC W12) for just under 3 years. I was the first instructor they hired, and developed large swaths of the curriculum. Formerly I was an adjunct professor of Computer Science at Hampshire College.
Hire Now
Experienced software engineer. In-experienced entrepreneur.
Running at a low rate until I get some reviews! Currently a co-founder at my virtual reality start-up, Anarchist.com. Previously an engineer at Groupon where I automated financial systems with Rails, Clojure, MySQL, Postgres, MongoDB/TokuMX, Salesforce, and more.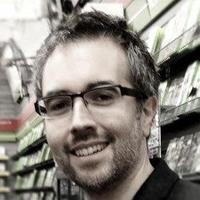 Hire Now
Life-long programmer with a focus on React and Vue
Hi there! My name is Sam and I'm a

web

developer with nearly twenty years experience. My current specialty and focus is React. I can help those interested in coding improve at what they do and learn how to approach and solve technical problems. Other related skills: HTML, CSS, JavaScript, Redux, Git, AWS.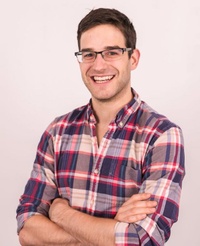 Hire Now
Passionate Programmer and Educator
I'm a passionate programmer interested in everything ranging from

web

application development to compiler construction.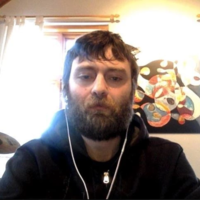 Hire Now
Software Development, Architecture and Team Management Consultant
Writing code since 1987 and developing professional software since 2003. Master Software Engineer (DePaul University, Chicago, USA) with a Bachelor of Science in Computer Science (McGill University, Montreal, Canada). Master Software Craftsman. Engineered deal personalization and subscription features for Groupon.com (serving 33MM+ users). Architected EarlyShares.com. Primary languages/skills: Ruby, Rails, JavaScript, Java SE/EE, Spring, TDD, Software Engineering, Software Architecture, Engineering Management, Agile Project Management, and Web/Desktop Development. Hobbies when not coding include drumming, snowboarding, and longboard riding. I like to help honest self-motivated individuals. Please include what you've attempted in your help request to demonstrate effort. Messages sent witho...
Hire Now
Experienced Software Developer
Looking for help with

web

development? I'm your guy. In my 12 year professional career I've worked with developers at all levels of experience. I am patient, good at communicating technical ideas, and I love to watch people learn. I can help you with: * Getting unstuck from a problem and finding a solid solution * Grasping a difficult, but commonplace, concept * Understanding the roles of agile, testing, and devops * Creating a development plan * Anything else having to do with Ruby/Rails, Docker, Linux, or front-end development Let me help you level up. Invest 15 minutes with me and I'll make sure you learn something new.
Hire Now
Web developer w/ 17+ years expertise, providing structured solutions, focused on startups. DevOPs
Creating usable websites is my passion. I have a history of building reliable online solutions for clients around the world. As my workflow capabilities improve, virtual servers are going to become a critical component, being able to quickly spin up servers, test code and deploy will be advantageous. Networking is a great way to develop and grow skills to take my ideas to a larger audience, helping to create a solid path toward building a successful startup -- the next step on my list of goals. Specialties:

Web

development, online security practices, MySQL, Apache, Navicat, Sublime Text, Fireworks, Acrobat Pro, GIT, Google, PHP, XML, RSS, HTML5, CSS3 standards, jQuery, Apache,

Web

Analytics, Cacti, mail server administration, public speaking, software installation, CCNA, multi-tasking, a...
Hire Now
Senior Web Architect at Walmart
Frontend engineer who is enthralled with the idea of JavaScript everywhere. Specialties: JavaScript, HTML, CSS, Mobile,

Web

Performance, Node Frontend engineer who is enthralled with the idea of JavaScript everywhere. Specialties: JavaScript, HTML, CSS, Mobile,

Web

Performance, Node
Hire Now
I'm a Chicago-based UI engineer with over 9 years of programming experience. I focus heavily on interactive development and front-end frameworks, including React, Vue and Ember. Professionally, I develop node-based applications built on Express, and even some with a Rails backend. For more information about my experience or CV, please email me directly. Thanks!
Are You a
Web
Developer?
Get paid while making an impact. Become a Codementor for the next wave of makers.
Apply Now