Freelance Web Developers Available for Hire
Hire Now
Freelance Web developer in Toronto, Canada
Full-stack Freelance Developer
I'm a full-stack

web

developer who's been working in the industry for over 10 years. I'm a true polyglot developer, having lead/architectural experience with a wide variety of tech stacks, from Python/Django, Ruby on Rails, Node (express.js/koa) on the backend, to Angular.js, React and Ember.js on the frontend. I spent 7 years in the animation industry as a

Web

Software Architect, building internal applications to help studios manage their production pipelines. Since leaving that industry, I've been consulting mostly with start-ups to help turn their MVP into a solid foundation and scale their tech to a fully fleshed out product. I also spent 6 months as an Instructor at a code school called Bitmaker and absolutely loved the experience. I love sharing my experience with others. Feel free...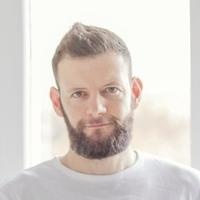 Hire Now
Freelance Web developer in Debrecen, Hungary
Experienced CTO, full stack web & mobile engineer, problem solver, great communicator
Full stack mobile &

web

engineer having 15 years of experience. I'm a very effective communicator thanks to my experience of working with clients as a freelancer. Having been the CTO of 3 companies (two of them my own startups), I practiced code reviewing and mentoring a lot. As a result of working for 6 years at Nokia Research as a research engineer, then 3 years as a freelancer and also later on becoming the CTO of 3 companies, I'm very good at prototyping, figuring out the initial architecture for new services and general problem solving. The technologies I'm using in the past few years and the ones I'm strongest at are: python, django, java, android and javascript. I also have a strong interest in and can help with writing maintainable and well designed, high quality code, creating...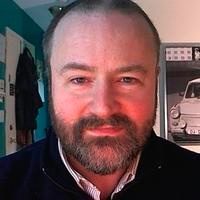 Hire Now
Freelance Web developer in Pepperell, United States
full-stack Python & JavaScript ● IT architect & strategist ● DevOps ● smokejumper
• Expert full-stack Python & JavaScript developer • Full DevOps: project architecture to production deployment at scale • Outstanding trouble-shooter and "OMG! Everything is on fire! HALP!!" first responder • Strong

web

app, data structures, data science, and visualization skills • Enjoy complex integration and automation challenges • Love mentoring. Half-price rate ($60/hr) for all genuine students
Hire Now
Freelance Web developer in Vancouver, Canada
Full-Stack CEO, Lean Startup Consultant, Super Genius, Force of Nature
A leader. A brother. (Possibly) Your secret lover. Also referred to as "Who was *that*?" or "What just happened here?", Justice Gray is what would happen if a professional wrestler and a computer scientist had a baby, that baby married a hurricane and they had a child named Justice. He is passionate about Lean Startup principles and ideals, and Agile like a vast, predatory bird. Most importantly, he is a builder who loves to build: building applications, building teams, building businesses and building dreams. When he's not saving the world one company at a time, he can be found espousing his thoughts either on LinkedIn or at whoisjusticegray.com. Note: If you are looking for a much less prohibitively expensive - but possibly more talented and equally handsome - resource to singlehand...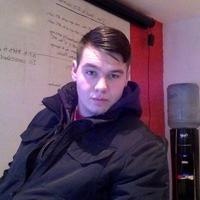 Hire Now
Freelance Web developer in Boston, United States
JavaScript and Node.js Ninja, Python Enthusiast, and Distributed Systems Architect.
I love working with amazon

web

service's cloud-based infrastructure and engineering distributed systems. I go by the philosophy of automate early and automate often. I am a full stack developer and I build systems that take advantage of TDD, BDD, and continuous integration. Node.js is my go-to language when I am writing API's and

web

services. Python is my language of choice when I need to build something that is more computationally expensive or easier to express in a synchronous way. I use tools like Ansible for configuration management and deployment. This offers a more flexible solution for software like chef, puppet, or salt stack because the remote machine only needs to have ssh and python, no remote daemon and because Ansible uses ssh you get battle-tested security. Finally, I also ...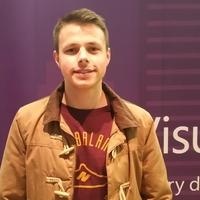 Hire Now
Freelance Web developer in Lisbon, Portugal
Chief Software Architect (Javascript, Angular 2, .net core), MSc in IT Management
I'm an Entrepreneur. My goal is always to be a recognized as an expert in the fields of software engineering, enterprise architecture, and IT management I like new technologies because I believe that nowadays, the IT enables companies to innovate and transform their businesses, not just serve as IT services. On the other hand, I also like to meet and understand older technologies. I am able to independently seek information needed for problem-solving and apply it in practice. In what I do day to day I do not see a job but a lifestyle. I believe that in this way I do bring value to the business. I have vision on things I do because I always think about the future of my projects, and what changes may happen to them. I quickly find a common language with people. I know endure stressful...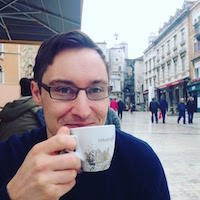 Hire Now
Freelance Web developer in Centerville, United States
A javascript developer with 10+ years of trying to write better code.
I am a former musician who came to programming for the money and stayed for the happiness. Nowadays, my role usually involves leading projects, working with the client to define technical and feature requirements, mentoring greener teammates, and best of all, coding. Both in code and in code reviews, I embrace as much functional programming as can fit comfortably in Javascript: identify and isolate side-effects, focus on functions not classes, and never underestimate basic data structures.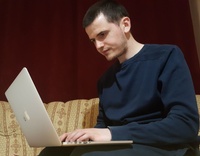 Hire Now
Freelance Web developer in Sarajevo, Bosnia and Herzegovina
Result-oriented. JavaScript, C#, ASP.NET Core, React.js, Angular, ASP.NET, Windows Forms, Mentor, Full Stack Software Engineer, Consultant.
★ I give discounts for long-term mentorships. Simply contact me and we can figure out something. ★ I will not start the timer until you explain your issue and I am sure that I can actually help or fix it. ★ If I can't fix your issue or HELP you, you'll get a refund. ★ Highly experienced and proficient in JavaScript (ES5, ES6/ES2015 and later) and related tech stack (Angular, React, jQuery, Node/Meteor). ★ Highly experienced and proficient in C#, .NET,

Web

API / MVC and .NET Core, .NET Core MVC /

Web

API ★ Coding Practices: Design Patterns, Refactoring, Testing and Testability, Separation of Concerns, Loose Coupling, SOLID Principles, and more I can help you understand your weakness when approaching the problem, debugging, organising your code and making it more readable and maintainable...
Hire Now
Freelance Web developer in Mount Shasta, United States
startup advisor, speaker, CEO. More than mildly obsessed in seeing founders succeed. I only use my powers for good.
Every day, I get to work with startup founders as passionate as I am about building great products. I'm the CEO of Mindbox Studios, a custom software development shop and innovation lab, where I work with a diverse group of creatives, strategists, investors, and engineers to help founders take their ideas to market. I am a big fan of rapid iteration and hypothesis testing, and bring an intense desire for lovable interactions and a laser-sharp focus on measurement to every project. I believe creating a great product means embracing failure. If one has never had a bad idea, how would she know if she had a good one? Click here to set up a time to chat to see if we're a good fit: https://calendly.com/joshdmiller/hello
Hire Now
Freelance Web developer in Guayaquil, Ecuador
Android/Web developer ready to help and work alongside you
I love developing software and enjoy learning day by day. Always focused on delivering great and satisfying experiences in the products I work. Perfectionist and pragmatic to get the job done.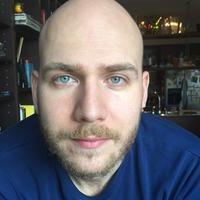 Hire Now
Freelance Web developer in Jesenice, Czechia
Technical debt reducer, enterprise PHP developer, all-around very highly skilled, good decision maker
14+ years experience developing enterprise-class PHP

web

applications for aviation, adult and gambling sites. Experienced with scaling, high traffic, load balancing, replication, redundancy, backups. Huge proponent of coding standards (PSR FIG), proper work flow (ticketing systems, git branching model), continuous integration (GitLab CI, Jenkins). Skilled in code smell, QA, DRY/SOLID/KISS, OOP, RESTful API development (JSON(P)), project and people management.
Hire Now
Freelance Web developer in New Westminster, Canada
Web Application Developer & Project Manager. Rails, TypeScript/JavaScript, React, AWS, C#
I'm a freelance

web

application developer with substantial project management expertise. I've developed Rails applications, React interfaces, and deployed them in the cloud. I'm available for coaching, freelance work, debugging, and solution review! I'm generally available between 9AM and 7PM Pacific Time.
Hire Now
Freelance Web developer in Nolensville, United States
Results-oriented software problem solver
I love solving problems. My favorite thing is making somebody's life easier, and there's no such thing as something I'm not willing to tackle (hence the unfortunate WinForms experience). I believe success can only be judged by the end result.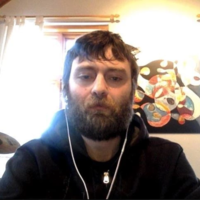 Hire Now
Freelance Web developer in Chicago, United States
Software Development, Architecture and Team Management Consultant
Writing code since 1987 and developing professional software since 2003. Master Software Engineer (DePaul University, Chicago, USA) with a Bachelor of Science in Computer Science (McGill University, Montreal, Canada). Master Software Craftsman. Engineered deal personalization and subscription features for Groupon.com (serving 33MM+ users). Architected EarlyShares.com. Primary languages/skills: Ruby, Rails, JavaScript, Java SE/EE, Spring, TDD, Software Engineering, Software Architecture, Engineering Management, Agile Project Management, and Web/Desktop Development. Hobbies when not coding include drumming, snowboarding, and longboard riding. I like to help honest self-motivated individuals. Please include what you've attempted in your help request to demonstrate effort. Messages sent witho...
Hire Now
Freelance Web developer in Puteaux, France
Senior Full Stack Developer (.NET / Angular ) ​
Experience With Angular 2+ - PSM I (Professional Scrum Master I) - 14 years of experience - Telerik MVP from June 2012 to June 2013. - MCTS 70-515 - Bilingual English / French (7 years in the united states), Bilingual Spanish / French (4 years in Spain), Native Arabic (born and raised in Morocco). - Asp.net core, Angular 2, oauth(Skill level is in the order they are presented).
Are You a
Web
Developer?
Get paid while making an impact. Become a Codementor for the next wave of makers.
Apply Now
Check out our Web developers in: