Freelance Web design Developers Available for Hire
Hire Now
Freelance Web design developer in Troy, United States
Web Designer willing to go the extra mile
• Have an HTML+CSS assignment? • Need to implement a design for a project or assignment? • Need to troubleshoot the HTML/CSS of a build you did? I can help with all these :). I will help you finish your assignment while teaching you the HTML+CSS things you need to know. -- This is what I am, this is what I do: Web Design. I will put 110% of my effort into making your design look solid, accessible, memorable, compatible and compliant with best practices.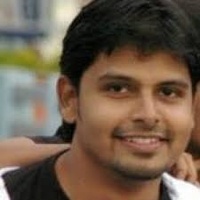 Hire Now
Freelance Web design developer in Chennai, India
I've been in the web design and development industry for almost 6.5 years and I'm passionate about quality work done quickly and efficiently.
I've been in the

web design

and development industry for almost 6.5 years and I'm passionate about quality work done quickly and efficiently. I create tools to improve workflow and help companies and developers learn emerging technologies to stay ahead of the curve. I specialize in front end development technologies including HTML5, CSS, Javascript, LESS, SASS, jQuery, Bootstrap, Grunt, AngularJS, and more.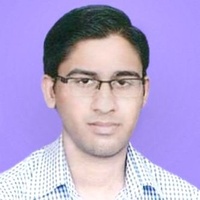 Hire Now
Freelance Web design developer in Mumbai, India
Full-Stack Developer
Get a website designed from scratch or improve upon design as per your requirement. Improve the usability and user experience of your website.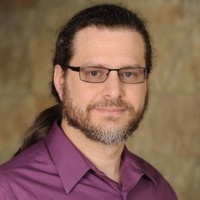 Hire Now
Freelance Web design developer in Tel Aviv, Israel
Full Stack Web Developer and Designer
I have been designing web pages, web sites, and web applications almost since there was a web. From spacer GIFs, table-based layouts, and inline font declarations all the way to modern Progressive and Responsive layouts. The largest portion of my experience has been with web *application* design, but I've done quite a bit of consumer-oriented

web design

as well.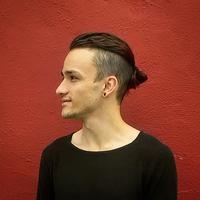 Hire Now
Freelance Web design developer in Franklin, United States
Designer & Developer. I <3 CSS & JavaScript
I have used the Adobe suite extensively since I started my career as a graphic designer back in 2009. I'm very comfortable using Photoshop and Illustrator for a number of different things like: photo editing, logos and branding, print design, and website or app mockups. Recently I've also been using Sketch and I'm able to quickly learn and get comfortable with just about any web interface (Marvel, Invision, ect).
Hire Now
Freelance Web design developer in Omaha, United States
I Help Web Designers Learn to Code and Turn Your Code Into a Career
I've been a web designer for 10+ years. I've built more websites than I could count including ones for well-known online marketers like Michael Hyatt, Lewis Howes, Tim Ferriss, Ray Edwards, Inc. Magazine, and more. I've built several WordPress themes and a theme framework along with numerous WordPress plugins. I also teach a popular Responsive

Web Design

course.
Hire Now
Freelance Web design developer in Brussels, Belgium
Web Designer
Web design is my no.1 expertise. I've lead website designs from scratch in a responsive approach while maintaining user experience throughout the website. I've worked with teams of developers. And I am always up to date with all modern designs and techniques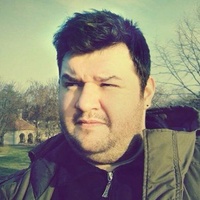 Hire Now
Freelance Web design developer in Leskovac, Serbia
Full stack WordPress designer & developer
I am an engineer of graphics and design (Master's degree). I have extensive knowledge in this area. Beside knowledge I have experience with all kinds of design and software used for design. I am dedicated to make design that converts.
Hire Now
Freelance Web design developer in Fort Lauderdale, United States
UX, Conversion Rate Optimization & Website Consultant for Ecommerce, Saas, Web Design & Landing Pages
Alex Harris is an award winning web designer, best selling author and founder of AlexDesigns.com. Alex is the host of the top ranked podcast, MarketingOptimization.tv. PPC Hero named him the "#4 Top Influential Conversion Rate Optimization Expert of 2014", and his latest book, Boost Ecommerce Sales & Make More Money, became an Amazon #1 Best Seller. Since 2000, he has created over one hundred e-commerce stores, thousands of different landing pages and over 5,000 different A/B tests. With 15 years of experience, Alex is passionate about helping small businesses grow. While many web designers only focus on great-looking websites, Alex focuses on helping websites increase their online sales and generate more leads.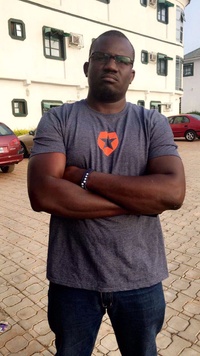 Hire Now
Freelance Web design developer in Lagos, Nigeria
Full Stack Web Developer | Server Administrator | Software Developer | Technopreneur | Evangelist | The Tech Judge | Startupreneur
thanks to Front page 2000, i became a goto guy and thanks to sublime/atom now, i still remain your goto guy for

web design

and i always include my knowledge on UI/UX on every web project becuase designing is no longer enough, i have seen and grown with the trend significantly.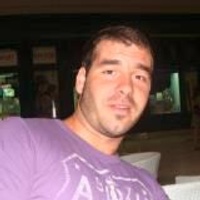 Hire Now
Freelance Web design developer in Munich, Germany
Motivated software engineer. Switched lots of technologies in past 3 years. Always came back to programming. Love it.
Website development using Wordpress. Main technologies besides WP were PHP, HTML, CSS, Javascript.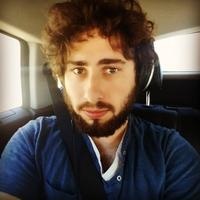 Hire Now
Freelance Web design developer in Ashburn, United States
Front-End Developer/Prototype Specialist at Beachbody
I possess an extensive background in the creative field, having expressed my expertise everywhere from digital ad agencies to start-up internet companies. I have an aptitude for producing work that not only effectively captures consumer interest within seconds, but leaves a lasting impression thereafter.
Hire Now
Freelance Web design developer in Englewood, United States
Web Developer/Designer
Since I was in high school I was amazed at how the

web design

of popular websites was changing year to year. I always heard people complaining about Facebook changing their layout, but I knew it was for a reason. And now all of their complaints have become their praises about why they love the current layout. I learn from others and the progress of current

web design

fundamentals. When i create a new design I take ideas from others, without trying to copy, and try to make it my own with my flare.
Hire Now
Freelance Web design developer in Bucharest, Romania
WordPress developer with a big bag of tools and a breadth of experience. I solve problems!
I have a solid graphic design background. I started with print and made the shift to digital 10 years ago. I am proficient in creating a site from concept, planing, design to execution.
Hire Now
Freelance Web design developer in Katerini, Greece
Drupal 8, Drupal 7, Drupal anyway!
Front end developer using Drupal 100%.
Are You a
Web design
Developer?
Get paid while making an impact. Become a Codementor for the next wave of makers.
Apply Now