Not looking for Web apps Developers? Find other types of developers:
View Profile
Freelance Web apps developer in Nairobi, Kenya
Google Developer Expert (Web Technologies)
Eugene Mutai is a full-stack software engineer/consultant currently working with/for RBI Digital in their Tim Hortons subsidiary, through the effort of Andela. He is also a Google Developer Expert in Web technologies. His journey, 4 years in, which began in 2011, initially using a Nokia feature phone to painstakingly write code for low-bandwidth WAP sites, has taken him through varied, intensive and demanding projects that have sharpened his skills, gaining him in-depth knowledge in architecting, creating, testing and debugging web application. Eugene values international standards ensuring products deliver the best value to clients. He has come a long way in a short time, always eager to learn and contribute to a rich knowledge pool. He believes in sharing and dedicates his spare time ...
View Profile
Freelance Web apps developer in Natividade, Brazil
Full-stack and mobile developer, 9 yrs exp
I enjoy challenges and developing simple solutions to big problems. I also believe that with determination and commitment, everything can be done. Clean code and automated tests make me really happy! I'm a follower of the Agile methodology, and always giving the best of myself to improve my knowledges. I'm absolutely open to new technologies, methodologies or concepts.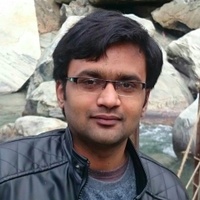 View Profile
Freelance Web apps developer in Pune, India
Former Full-Stack @Zomato.com, Google Summer of Code Participant
Schedule a session here - https://calendly.com/shubham-desale/15min I am an experienced full stack developer with passion for sharing my learnings and insights. I love to work on large scale projects from ground up and have good experience of dealing with modularity, predictability, concurrency, scalability of an app throughout the dev cycle.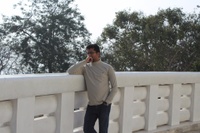 View Profile
Freelance Web apps developer in Thane, India
Frontend Developer
I am a Javascript enthusiast and currently working in frontend web technologies. I am experienced in HTML5, CSS3, JS, XHR requests and AJAX. Worked on many Javascript libraries, build some tools and have good knowledge of Object oriented javascript. Active on stackoverflow, github and bitbucket.
View Profile
Freelance Web apps developer in Delhi, India
Experienced ionic, Angular hybrid App Development professional
I'm an ionic 2,3 framework hybrid mobile apps Developer. I have been designing, developing hybrid iPhone/iPad, android and windows apps for over 3 years using anjularJS 2 and ionic 2 & 3. I possess strong knowledge of object-oriented programming and software design patterns. I have broad involvement in making backend taking into account PHP and JSON based REST APIs required to speak with the application. Here are my core skills and experiences: - ionic 2,3 frameworks with AngularJS 2,3. - Native frameworks: Camera, Push Notifications, Google Maps, Geo Location, Geo Fencing, Crosswalk and more. - XCode, Android Studio working hands-on experience - ionic Cloud Code push, deploy, auth programming - Push Notifications - Apple push notifications, APN setup - Security: User Roles, Class-Le...
View Profile
Freelance Web apps developer in Kyle, United States
Full Stack Engineer and JavaScript Instructor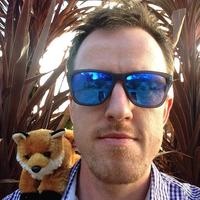 View Profile
Freelance Web apps developer in Huntington Beach, United States
Experienced full-stack developer. I see code as an art form.
"Whoever travels without a guide needs 200 years for a two-day journey." Whether you're just starting out on the journey to becoming a great coder, or whether you're somewhere in the middle and you just got stuck, don't let it hold you back longer than necessary. I have over 8 years of experience with multiple software stacks. I started on Java with Spring Framework, then switched to Ruby on Rails. These days I work mostly with Node.js and CoffeeScript. I've worked with 4-person startups, billion dollar companies and everything in between. My goal is to get your issue resolved as quickly as possible, and give you all the tools and knowledge necessary to *understand* why you had this issue, and how to prevent it going forward.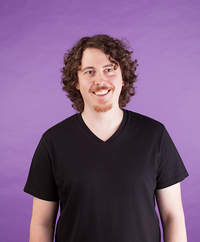 View Profile
Freelance Web apps developer in Scarborough, Canada
Lead Front End Developer
Specializing in responsive web development following the latest best-practices and using a mobile-first approach in the creation of custom websites and web applications in HTML5, CSS3, & JavaScript; leveraging modern libraries such as SCSS, React, & Redux. Leading teams in the development process and establishing internal best practices. Very passionate about projects that are interactive, educational, socially innovative, or environmentally conscious. Building upon my web development experience, in the last 4 years I've been expanding my skillset into the 3D realm with interactive web using ThreesJS for HTML5 games, interactive experiences, and WebVR experiences; as well as games and interactive experiences for desktop and mobile, including VR on the HTC Vive and Oculus Rift, using Unre...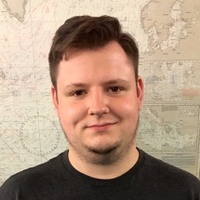 View Profile
Freelance Web apps developer in Fredericksburg, United States
Senior Software Engineer at Dorsata, inc.
I have been developing for the past 8 years, primarily in JavaScript. Working with multiple start-ups and co-founding my own, I've had to wear multiple hats. Wether it be building and maintaining web architecture or conceptualizing and publishing mobile apps, I've done it all.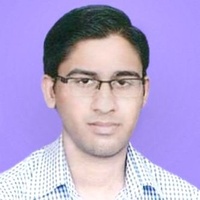 View Profile
Freelance Web apps developer in Mumbai, India
Full-Stack Developer
I have been working as a full stack developer for about 7+ years. I have experience of consulting for, designing and developing a number of websites and apps. I have experience of shipping products and scaling them.
View Profile
Freelance Web apps developer in Grand Forks, United States
Full-Stack Web Developer & Hybrid Mobile Developer (Ionic 1 / 2 / 3 + Angular 1 / 2 / 4) | Previously: Senior Software Engineer @ SmartThings / Samsung
Web (JavaScript, Python, Django, Angular) & Mobile Developer (Swift iOS, Hybrid Ionic, etc) passion for building awesome apps that wow. Also have experience teaching command-line tools, Git + GitHub, JavaScript to over 200 engineers at large corporation. Really enjoy teaching programming & application development to anyone looking to become a developer. More Projects can be found on my GitHub: https://www.github.com/northDacoder Languages & frameworks I have experience with: Python Django Javascript jQuery NodeJS AngularJS MeteorJS UnderscoreJS PostgreSQL MySQL Front-end Design: HTML5 Twitter Bootstrap Foundation CSS3 Responsive/Adaptive Design Media Queries Mobile UI Design Mobile Development (Native) iOS 9 + Swift 2.1 Mobile Development (Hybrid)...
View Profile
Freelance Web apps developer in Denpasar, Indonesia
JavaScript and UX engineer
I build, I scale, I communicate, I deal. I'm a software engineer, a funk drummer, an entrepreneur, and a coding school teacher. To me, the more hats the better, from engineering to business to product to fedoras. I'm passionate about consumer facing applications and the experience that defines them. I don't usually talk about astrology, but when I do, I brag that I'm a true Aries - highly motivated, driven, action-oriented, and open - ok so maybe I only brag about the better qualities. I strive to be aware, to learn from the people around me, and to boost those same people to success. I thrive in high-pressure, greenfield environments.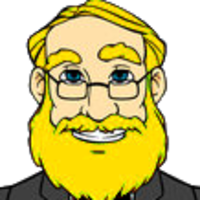 View Profile
Freelance Web apps developer in Chicopee, United States
I haven't had a dissatisfied client yet
MS in Computer Science with over 12 years of professional experience from IBM to startup founder to freelancer with a lifelong ♥ for coding. I've published two IT books; expect excellent communication skills and professionalism.
View Profile
Freelance Web apps developer in Kapurthala Town, India
Full Stack Web/Mobile Developer, Teacher
My name is Baljeet Singh and I am a Full Stack Web/Mobile Developer. I have a bachelor's degree in computer science. I started out learning to code by building websites in PHP, but have since worked with many other technologies such as Laravel, AngularJS, Ionic, VueJS, Express etc. on both frontend and backend. I love both worlds nowadays. I have been a self-taught learner as long as I can remember and what I really love is sharing my findings and learnings with the world through blogs, websites and in-person. I highly encourage you to have a look at my website if you are curious. I love the quote "Teaching someone else is the best way to learn". When I am not programming or designing with a computer, I like to practice vocal music and music production. I love playing computer games an...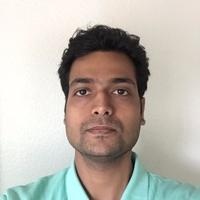 View Profile
Freelance Web apps developer in Jaipur, India
Consultant | Technical Speaker | Startup Founder | Full Stack Developer | Chatbots | AI | Machine Learning | JavaScript | jQuery | NodeJS | AngularJS | MongoDB | MeteorJS | ElasticSearch | Firebase | Android | Ionic | Mocha | Digitalocean | MySQL
** Full Time Consultant, Entrepreneur, Developer. ** ** One Minute Quick Video Intro : https://www.youtube.com/watch?v=ylxt9a-izOw ** Consult Startups and Development Teams. ** **Go Ahead and Schedule a Session with me, would love to talk to you ! **
Are You a
Web apps
Developer?
Get paid while making an impact. Become a Codementor for the next wave of makers.
Apply Now