Freelance Web api 2 Developers Available for Hire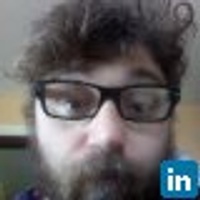 Hire Now
Freelance Web api 2 developer in Raheny, Ireland
Azure thinking to connect dots together
My motto: "Do not pray for easy lives. Pray to be stronger men." - John F. Kennedy
Hire Now
Freelance Web api 2 developer in Buenos Aires, Argentina
Application Developer and Project Manager in a wide variety of business applications. Interested in client/ server or Web applications and relational database design using Oracle and MS-SQL Server. Always interested in learning other languages and start new projects and Challenges. Specialties: Application Development, Analysis and Architecture Design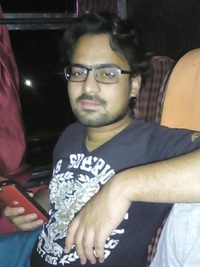 Hire Now
Freelance Web api 2 developer in Anand, India
Full Stack Senior Software Engineer (DotNet + AngularJS + MS SqlServer)
Everyday i am passionate about learning and implementing something new may it be Logic or technology. I like controlling technology and make it do what i need from it. Doing work ahead of my role is my attitude. Achieving the deadlines, Quality work, QA assured, Team management are my expertise. MOTTO: You need right peoples to be successful, not great peoples. And so i have a team of correct peoples for work and we never fail.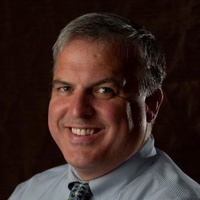 Hire Now
Freelance Web api 2 developer in Chantilly, United States
Full Stack Developer
William Cobb is a forward thinking and accomplished Software Developer who can ensure software applications and systems meet the highest levels of availability, security and performance. With more than 20 years of development experience, William brings a wealth of expertise to every project he sets out to develop. His ability to create state-of-the-art, Web-based business applications and solutions has benefited major enterprise customers in a variety of industries. Some of William's strengths include: * Leveraging modern design methodologies to meet business demands; proven expertise in C#, JavaScript frameworks and SQL development. * Spearheading efforts across the full software development life cycle (SDLC); adept at guiding development teams to build and implement mission critical appl...
Hire Now
Freelance Web api 2 developer in Brampton, Canada
Full stack .Net Developer
Over 8 years of solid experience in Software development, system analysis, design and execution of web and mobile based business applications using Microsoft .Net technology , Angular 2/4, Bootstrap, CSS3 , HTML5 , JavaScript , JQuery, JQuery UI , JQuery Mobile . Experienced in implementing core features of Angular (Components, Routing, Pipes, Validation, Making Restful API call using $http service, Custom Directive, Custom Services, DI, etc.) Extensively used of Microsoft.Net Technologies in development of ERP system, finance, human resource, supply chain, retail, manufacturing, logistics application & medical domain. Experience in building Web, Hybrid Mobile App and Restful Api based applications. Sound knowledge in Agile , Scrum , Sprints backlog , User Stories , Product back log ,Story...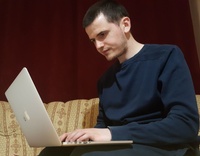 Hire Now
Freelance Web api 2 developer in Sarajevo, Bosnia and Herzegovina
Result-oriented. JavaScript, C#, ASP.NET Core, React.js, Angular, ASP.NET, Windows Forms, Mentor, Full Stack Software Engineer, Consultant.
★ I give discounts for long-term mentorships. Simply contact me and we can figure out something. ★ I will not start the timer until you explain your issue and I am sure that I can actually help or fix it. ★ If I can't fix your issue or HELP you, you'll get a refund. ★ Highly experienced and proficient in JavaScript (ES5, ES6/ES2015 and later) and related tech stack (Angular, React, jQuery, Node/Meteor). ★ Highly experienced and proficient in C#, .NET, Web API / MVC and .NET Core, .NET Core MVC / Web API ★ Coding Practices: Design Patterns, Refactoring, Testing and Testability, Separation of Concerns, Loose Coupling, SOLID Principles, and more I can help you understand your weakness when approaching the problem, debugging, organising your code and making it more readable and maintainable...
Hire Now
Freelance Web api 2 developer in Paris, France
Senior Full Stack Developer (.NET / Angular ) ​
Experience With Angular 2+ - PSM I (Professional Scrum Master I) - 14 years of experience - Telerik MVP from June 2012 to June 2013. - MCTS 70-515 - Bilingual English / French (7 years in the united states), Bilingual Spanish / French (4 years in Spain), Native Arabic (born and raised in Morocco). - Asp.net core, Angular 2, oauth(Skill level is in the order they are presented).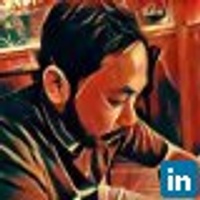 Hire Now
Freelance Web api 2 developer in Long Island City, United States
Full stack architect and developer / Technical Product Manager
http://www.michael-park.com I have been the Technical Director at 2 of the top 10 most innovative agencies of 2010 according to Fast Company, and have a demonstrated track record of contributing success and innovation. Some of my biggest projects include Aol's online dating service, love.com as well as RepNation, a crowdsourced social marketing platform. I have also deployed some of the first large scale applications on Microsoft's Azure cloud computing platform. I have architected and lead development on large web application projects for 2 of the top 5 largest companies in America. I have also worked with small creative teams to help break through technical barriers on award winning campaigns - including a Cannes Lion. I have a strong technical background in architecting, developing a...
Hire Now
Freelance Web api 2 developer in Jerusalem, Israel
Experienced programmer who can clarify things quickly.
I can help you debug or redesign anything, from C# and stored procedures to C++ to C to Python to Verilog to assembly. I started programming seriously at the age of 14, and built a Mandelbrot calculation / display program that worked in parallel before I graduated high school. Since then, I have worked on various web-based projects across the entire stack from database design to front-end display tuning. I additionally studied electrical engineering, giving me an understanding of how the fundamental pieces of computers work. My specialty has recently been database-backed web programming; I have worked for a year or more with each of various versions of MSSQL, Oracle, DB2, PostGRESQL, Access, and FoxPro. My experience cross platform - with MS products, Oracle products, and Open Sourc...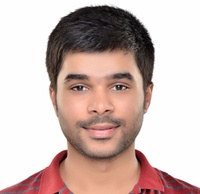 Hire Now
Freelance Web api 2 developer in Delhi, India
Expert in Full-stack web development and IAM - MIM 2016/FIM 2010
Full stack developer with over 7 years of experience in developing Mobile, Web applications and IAM solutions. Specialized in: - C# with .net framework and .net Core 2.0 - Asp.net MVC and Web API - AngularJs, Angular, Ajax, Jquery - Microsoft Azure (Developer stack), DevOps, Continuous integration - Microsoft Identity Manager (MIM 2016), Forefront Identity Manager(FIM 2010), AAD Connect - MIM 2016 custom workflows, rule extensions, sets, MPRs, workflows, RCDC, MAs and synchronization engine - T-SQL queries, stored procedures, views and triggers - Active Directory, Open LDAP, Open DJ integration and programming - Typescript, PowerShell - Bootstrap Key facts: - Focus on customer satisfaction by delivering quality work on time. - Develop software which meets your requirements, not the oth...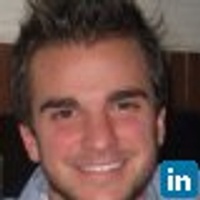 Hire Now
Freelance Web api 2 developer in Berea, United States
Software Engineer
I am a software engineer with expertise in the .NET stack and Oracle platforms. At work I am a back end developer designing back end systems and middleware. Outside of work, I enjoy side projects doing full stack development and watching the Cleveland Browns attempt to play football (the saddest of hobbies). Whether you are looking for help with building a web application or just interested in learning C#, I'm here to help you accomplish your goal!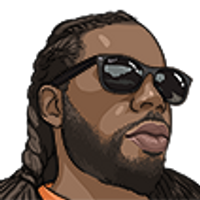 Hire Now
Freelance Web api 2 developer in Atlanta, United States
Enterprise Software Architect / Cloud Architect / Software Developer
Xamarin and Amazon certified!!! 21+ years of total experience with 16+ years of enterprise architectural / leadership consulting experience with Microsoft .NET technologies (1.1 - 4.6) using C# & VB.NET.True full stack development and architectural know-how. Continuously proven - sharp, hands-on database expertise using all versions of SQL Server. A dedicated professional with exceptional skills, who is committed to delivering a superior level of performance, energy and efficiency.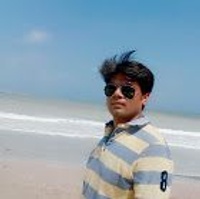 Hire Now
Freelance Web api 2 developer in Ahmedabad, India
Full stack web application developer
Having 4+ years of experience to build and break product and rich applications using Microsoft technologies. Cohesive team worker, having strong analytical, problem solving and interpersonal skills. Good Experience in Software Engineering Concepts including Designing, Programming, Implementation and Testing. Having good knowledge of agile methodology. Ability to conceptualize, document, and communicate project ideas and plans. Enthusiastic and Quick to learn new applications and tools and willing to take individual responsibilities.
Hire Now
Freelance Web api 2 developer in Amman, Hashemite Kingdom of Jordan
.NET Team Lead and Solution Architect
.NET Team Lead and Solutions Architect with more than 11 years total experience in Software Development. I built a lot of successful projects ranges from desktop client applications to distributed enterprise applications.
Hire Now
Freelance Web api 2 developer in Belo Horizonte, Brazil
Full Stack Web Developer ASP.NET MVC
I am an experienced full-stack software developer , primarily in back-end development for web applications. My specialties are debugging, software design, refactoring legacy code, adding automated tests, and automating builds and deployments.
Are You a
Web api 2
Developer?
Get paid while making an impact. Become a Codementor for the next wave of makers.
Apply Now